For all the good social media brings, a generally unmentioned corollary is the fact that the more someone posts or tweets, the less time he or she has to read, experience or listen. Time is a limited resource.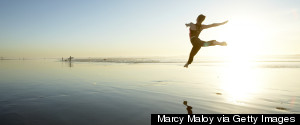 I'm starting to realize this is in iterative process -- there is no finish line or end game. I'm adjusting my resiliency journey to be more focused on awareness and forgiveness of missteps, because that is where the true resiliency shows up.
The best answer to the debt question is that business schools will have made the appropriate adjustments in curricula, experience-based learning opportunities and theory/practice mix in order to give students the skills needed to command higher compensation premiums at work.
Professors with strong global awareness are better equipped to help students apply lessons within an international context and to develop international content and perspective within their courses.
The real reform to higher education is going to occur as the balance between in-person and technology-enhanced education is refined. Successful MOOCs will demonstrate where such refinement is occurring.
Today's startup culture is forcing many professionals to become agile, when tech developers every day find themselves as CEOs learning how to run a new business as they go.
Throughout his storied career as a lawyer, law professor, and legal scholar until his death last October at age 80, Derrick Bell was well-known for his willingness to stand up and speak out about the injustices he saw around him, even when it cost him his own positions.
You can see why bailouts fail. Wall Street and lottery winners have a common bond. They have access to easy money without restraints.
Ray Bradbury once said, "There is only one type of story in the world--your story." In other words, all writing is autobiographical. ...
Joe Student may not have much money to his name, but his banking decisions now will likely impact the rest of his life.
It's incredible how much we don't know when it comes to the investment practices and trends that affect workers' retirement assets and other institutional savings.
Today, we will take a look at Cincinnati's Madden-like decision to (seemingly) lie down on defense at the end of Pitt's penultimate drive.
Can you imagine yourself as a really, really old person? I'm talking really old, like 100 years or beyond? In fact it's not only possible you could ...
Pittsburgh, known as "Steel City," was a center of the Rust Belt -- so-called because so much of our manufacturing, once America's economic powerhouse, has been outsourced.