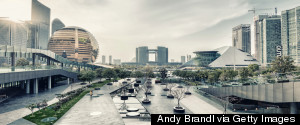 The city is a perpetually incomplete project; it is constantly being remade and reshaped by the changing state of our world, whether by the interventions of its governing bodies or the powerful actions of its residents. Architecture can and must speak to this adaptability, as both a technology and reflection of social change.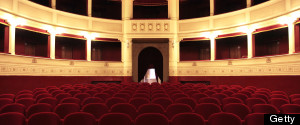 Working under the radar for the past year, asset manager and former board member Roy Niederhoffer, after pledging $1 million of his own money and raising a total of over $2.5 million to date, has now won the right (pending court approval) to revive and reinvent the company we all thought had left us forever.
This year there was a cultural shift that saw landscape architecture and its practitioners achieve an unprecedented level of visibility and influence.
Cities are often defined by their urban parks - think Central Park in New York, Hyde Park in London, the Golden Gate Park in San Francisco - and Paris is no exception.
When you have no place to rest and little money, a coffee shop that permits you to visit its warm premises, use its free power or free Wi-Fi, that hands out cups of cold or hot water, is more than a resource. It's a temporary sanctuary.
I can't think of a better place to unleash this concept than in Los Angeles, where our future is being driven by small business entrepreneurs, especially immigrants. Los Angeles is a city of dreams. We have among the highest entrepreneurial activity in the country.
They had occupied loft spaces, renting studios but living in primitive spaces illegally while they lobbied to get the zoning changed. They brought galleries and museums to the neighborhood and coffee shops and bars. But they could not prevent what happened next.
Sunrise is the most beautiful part of the day. First light. Don't matter if there are colors like a picture postcard or it's gray as water in a greasy sink. The darkness still fades. The light begins. Makes you feel alive like nothing else.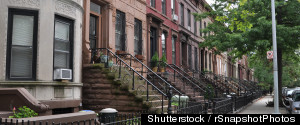 As anyone who's moved a few times knows, not all neighborhoods are created equal. There is no such thing as the perfect neighborhood, because not all areas are going to be truly a perfect fit for everyone and their unique needs.
Our County Executives have now set a bipartisan course for economic growth. It's a course that should be sailed to take us to an ever more robust economy - one that can support our children and grandchildren on Long Island for decades to come.