The world has gotten this far because of massive investments in the HIV response. To actually end the epidemic, though, it is imperative that we resist complacency, cutbacks in funding and a sense that, on any level, our work is done.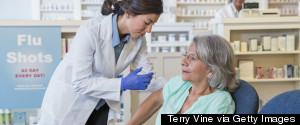 It's flu season again. And now, along with the barrage of helpful flu shot reminders, comes the annual outbreak of myths about the flu. First, here are some basic facts.
After six years -- and dozens of media conferences, celebrity endorsements, and marches on parliaments around the world -- thousands of people have joined the fight.
Every week at The Pollination Project, we make small seed grants to social change entrepreneurs and visionaries all over the world. This week we are honored to support projects that help reduce harm among vulnerable people, and promote hope, healing and goodness around the world.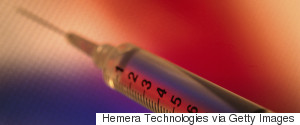 Parents usually rely on their child's pediatrician to keep them up to date on vaccines. But the updated meningococcal vaccine recommendation recently issued by the Centers for Disease Control and Prevention (CDC) is different.
Just as public, private, and philanthropic leaders did a brilliant job with childhood vaccination decades ago, so too must we bring the same commitment, dedication, and creativity to adult and "life-course" vaccination.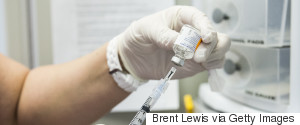 The best way to prevent the flu this season is to get vaccinated. It is also important to practice good hygiene which can also aid in protecting you against the flu.
As health systems around the world get stronger and more vaccines are available to more communities, it can be easy to grow complacent and forget that this absence of disease is the result of ongoing efforts that must be sustained.
Luckily, there are vaccines that prevent these viruses, and many others, from destroying our children. Vaccines that keep our families safe and intact. So no parent has to worry about whether their child will die, or worse, be permanently disabled by a preventable disease.
18 cases of XDR-TB have occurred in the U..S since 2008. However, much more common is multi-drug resistant TB (MDR-TB), a strain very nearly as bad as XDR-TB, with an average global treatment success rate of just 48 percent and requiring a similarly toxic regimen.
Dr. Richard Besser, Chief Health and Medical Editor at ABC gets his flu shot. Photo property of Dr. Besser -- used with permission. Now that the a...
As flu season quickly approaches, it's important to consider your business's role. Not only do corporate flu shots and employee wellness complement one another, but a flu shot clinic can be an absolute asset to any corporate wellness program.