No Sexism. No Racism. No Ableism. No Ageism. No Homophobia. No Fatphobia. No Transphobia. No Hatefulness. Basically, no divide among people caused by ANY prejudice beliefs!
Photos of women's unclothed body parts drive traffic and readership. It doesn't matter whether it's an ex-girlfriend's bare boobs on a revenge porn site or an Emmy award-winning actress caught off guard on the Red Carpet. Every woman is fair game.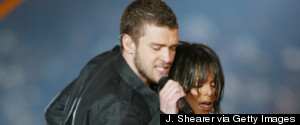 The FCC has claimed that the demand for real Net Neutrality doesn't yet match another major FCC-related outcry: Janet Jackson's infamous wardrobe malfunction at the 2004 Super Bowl. But the FCC is comparing apples and oranges.
Why is it always those friends whose wardrobes are creaking under the weight of idle purchases, who are desperate to borrow something to wear? Enter T and a third date with a banker as fickle as her taste in Nicholas Kirkwood shoes: A scenario prompting a 'WARDROBE CRISIS!!!!'
Jackson simply had the bad luck to be a black woman in possession of a nipple. Even today, we see the policing of women's bodies -- and their breasts in particular -- by media gatekeepers.
I think we all suspect, WM's are not accidental. In fact, if I was an insurer I would look at such an accident and think; Was this avoidable? Was a third party involved? Should they lose their no claims bonus? Are they entitled to a courtesy car?
The baby twins on the cover of Shalom! -- the top selling papyrus celebrity mag in all of Israel -- drew Miriam in.
It all started on 1 February 2004, when Justin Timberlake and Janet Jackson unleashed a beast upon an unsuspecting world.
I remember where I was when Janet Jackson's "wardrobe malfunction" happened on live TV, but does anyone remember where they were when it happened to what's-her-name on "DWTS?"
Lots of things get in the way of love. And sometimes, they are physical road-blocks. Spanx, the girl-world Under Armor, well, is a problem.
At the Asian Games in Guangzhou last week, the Singapore water polo team revealed a new swim trunk design based on its country's flag that had people ...
The wardrobe malfunction is back as new pictures of a newly raunchified Beyonce in a bikini prove. You can see them here. Relaxing on a beach in Haw...
The Super Bowl Halftime Show is part Thanksgiving day parade, part Vegas spectacle, and part post-modern vaudeville. Anyone remember Carol Channing's "Tribute to Mardi Gras in 1970? No? Be thankful you have The Who this year, that's all I'm saying.
Amazon is set to launch a larger screened Kindle. Reports from those briefed on the matter note that the device may be unveiled during an Amazon p...
As Ted Stevens was convicted today by a Washington, DC jury of making false statements on Senate forms, it seems non-Arctic Americans just don't know how to give Alaska politicians a break.