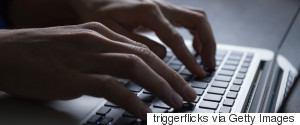 I am a woman and I am on the Internet. It's brave. It's not "eat a burger in public" brave, but it's still pretty admirable. It shouldn't be.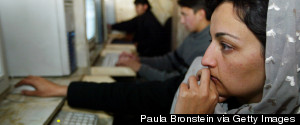 Let's give these pioneering women the respect that they deserve by acknowledging that the Arab world is in the middle of a paradigm shift and its women are, as a matter of fact, rising.
I've compiled a list of people who you should probably defriend on Facebook. Like right now. These people most likely aren't going to become famous one day or own a company that you want to work for. So stop justifying, and start defriending.
The Web is regularly hailed for its "openness" and that's where the confusion begins, since "open" in no way means "equal." While the Internet may create space for many voices, it also reflects and often amplifies real-world inequities in striking ways.
In the spirit of new beginnings during this traditional time of reflection, I'd like to offer four tips for college students in 2014.
Over the course of my 22 years in journalism, I have been threatened numerous times. Sometimes the subjects of my stories didn't like having their misdeeds aired to the public, and so they lashed out. Sometimes, the people involved were just nuts.
You know what makes our ideas and opinions less important? Pretending that we are so fragile that we can't handle a healthy and robust debate.
We have repeatedly seen that investing in women's progress is one of the most effective, high-yield investments for economic and social progress around the world. Doubling the number of women online in developing countries is a critical step towards this progress.
Organizations see women in general, and mothers in particular, as a source of easy advertising, rather than as potential partners and effective influencers in their communities. That's a costly mistake.
Isn't it time to change how we view aging? Have we created a society of "haves" and "have nots" based not so much on how much we have, but on how much we can spend on looking younger?
A recentNYTarticle says to the world that it's perfectly acceptable to continue to belittle women for the exact same things that men are doing in the online world today.
Chic Curators of the Web--all smart, stylish, savvy women who cut through clutter to present their well-edited selections with intelligence, panache and an honest point of view.