There has never been a more critical time to support the widespread establishment of collegiate recovery programs (CRPs)
Photo credit: George Doyle When I quit drinking, outer appearances said I still had it all together. My life, family and career were intact and full...
So on this soberthday (I like that word. I know I'm not the first to use it -- kudos to whoever thought it up.), the only gifts are those sobriety gives me and, in turn, what sobriety allows me to give to those around me.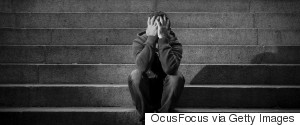 Together we must continue to face addiction because no one should ever have to overcome addiction alone. No longer can we sit on the sidelines and let others worry about changing the system.
Horses don't care who you are, what you've done, or what you believe. They care only about how you behave with them. This enables them to give unconditional acceptance to a troubled teen who is revealing his or her true self.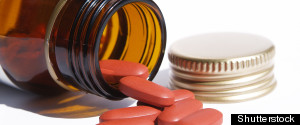 The mistakes I made were entirely my own, and I alone must take responsibility for them. I do, however, ask for a bit of understanding, as I was very sick at the time, but I have never been given the opportunity to get back up again. Despite being drug-free for over seven years and going to extraordinary lengths to put my life back together, it was all for nothing.
Stop calling me a label. Start calling me a person. When I was 16 I was a person struggling with addiction. Today, I am a person in long-term recovery from addiction to alcohol and other drugs for more than 14 years. That doesn't just sound a bit different -- it feels different.
It is challenging to maintain sobriety in a sea of booze, beer pong and perpetual hash-bash culture. Having a recovery center on campus to turn to in my fledgling days of recovery would have provided the crucial spark needed to ignite my efforts into something sustainable.
Sanctions against people with drug convictions create obstacles to education, housing and public benefits -- the very things we know reduce recidivism and make communities safer, healthier and better places to live.
For too long, we've had either a drug du jour addiction policy focusing on heroin in the 1970s, then crack in the 1980s, followed by a mass incarceration of individuals with addiction since that time. Washington is a town of incremental change, but the loss of life happening every day in America demands more than a temporary Band-Aid.