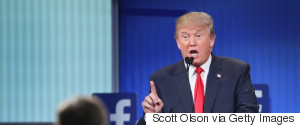 I don't mean to insult the comedian/actor/author/musician Steve Martin, whose mega-talents I admire, but I can imagine Donald Trump echoing one of Martin's favorite lines from his old comedy routine: "I can't believe I get paid for doing this."
It was actually Marc Davis' masterful work on the Mistress of All Evil for Sleeping Beauty that led to his being assigned Cruella de Vil. But given that 101 Dalmatians was Walt Disney Animation Studios' first film to be set in a contemporary setting, well, Davis wanted Cruella to be a real departure from everything that he'd done with Maleficent. He wanted her to be the first modern-day Disney villain.
Who's responsible for letting actor/author Chris Colfer voice his own audiobook, The Land of Stories, a Grimm Warning? Aside from garbled words, his fourth grade reading technique is a formidable obstacle to getting past the first chapter.
"The first time you marry for love, the second for money, and the third for companionship." ( Jackie Kennedy Onassis) A few weeks ago I was skimming... Lately, it seems like the focus is shifted on the latest celebrity death. There's one woman who takes a licking and keeps on ticking: Zsa Zsa.
"I don't want to achieve immortality through my work," said Woody Allen, "I want to achieve it through not dying."
The true pioneer of gold-digging, man-hunting, jewel-grabbing, the one, the only (not counting her two sisters) Zsa Zsa Gabor. When she goes may she rest in piece(s) -- of diamonds and rubies.
For those who think old Hollywood can't draw a crowd, Zsa Zsa Gabor would like to take issue with you. But it might not be the crowd you expect.
With Zsa Zsa Gabor having survived her 94th birthday and about to celebrate her anniversary in a lavish party this weekend, I began to muse about what makes Zsa Zsa... well Zsa Zsa.
Just ask Snoop, Dr. Dre or even me, for that matter -- you can take the boy outta Long Beach but you can't take Long Beach outta the boy. One of that town's fine sons has proven that adage once again.
Zsa Zsa Gabor's current (and 9th) husband, self-proclaimed Prince Fritz Von Anhalt, asks for your vote for governor of California.