Tomorrow, international leaders from government and business will convene in London to discuss ways to ensure a safe and prosperous cyberspace. The UK Foreign Secretary, William Hague, will welcome participants including US Secretary of State Hillary Clinton, Swedish Foreign Minister Carl Bildt, and Jimmy Wales, the founder of Wikipedia.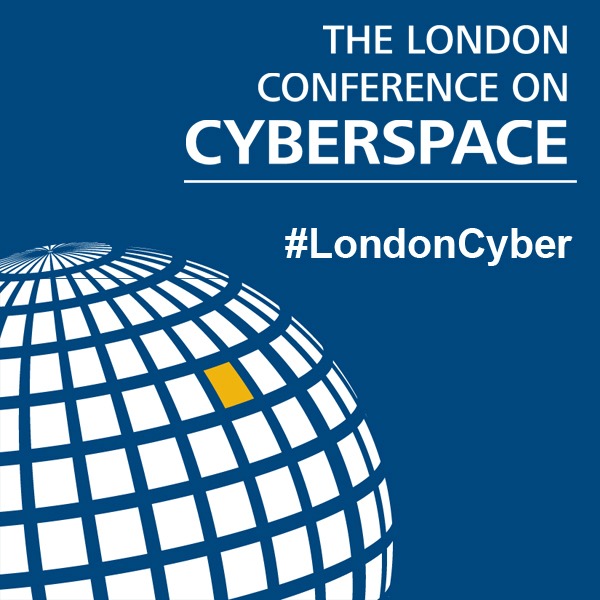 The UK is committed to leading on cyber issues, and we are especially glad Secretary Clinton is joining this important step in the conversation about cyberspace. It's yet another example of the UK and US standing together to lead the world on the most pressing issues. Full cooperation between the US and UK on cyber initiatives will be essential for their success.

UK-US partnership on cyber issues goes back to the very beginnings of the Internet. In fact, the Internet may never have come to be without collaboration between UK and US researchers. Sir Peter Kirstein, working from University College London, co-authored one of the first significant technical papers on internetworked computers. His research and writing informed Vint Cerf, Bob Kahn and the US computer scientists who developed ARPANET, one of the earliest networks of computer terminals. Their work, in turn, helped British computer scientist Sir Tim Berners-Lee create the World Wide Web in the early 1990s. We've always shared -- or are famously divided by -- a common language, but speaking together in ones and zeroes may have changed the world. That spirit of collaboration lives on today: the research partnerships between US and UK universities are the most productive and highly acclaimed in the world.

Since those early days, cyberspace has become a tool for communication and commerce unlike any we've seen before. Over the last ten years, the Internet has reached more than 2 billion people around the world; that number grows by 200 million a year. Ideas, information, money and services can travel across borders and oceans in the blink of an eye.

We've just begun to harness the power of the Internet, but greater connectivity is already creating an international economic boom. In mature economies, like the US and UK, the Internet accounted for 21 percent of GDP growth over the last five years. Global e-commerce leads to an annual exchange of almost $8 trillion -- more than the GDP of China. For small and medium businesses, establishing an online presence can create a 10 percent boost in productivity.

As the global economy becomes more reliant on commerce and business conducted solely over the Internet, security in cyberspace needs to be a top priority. No one goes shopping somewhere they think they or their money will end up in danger. Cybercrime poses a cost to the global economy of nearly $1 trillion a year. Theft of intellectual property costs UK businesses $15 billion every year. If vendors, customers and innovators can't trust the Internet as a reliable medium for commerce, the potential fruits of cyberspace will rot on the vine.

During President Obama's State Visit to the UK in May, he and Prime Minister Cameron agreed on two key priorities for cyberspace -- expanding access and establishing rules of the road. Secretary Hague, speaking at the Munich Security Conference earlier this year, outlined some of the principles for discussion at the London Conference. Among these are three critical questions that participants will work toward answering: How do we ensure tolerance and respect for diversity of language, culture and ideas, and protect freedom of expression? Where does the balance of responsibility lie for crime prevention between governments, industry and individuals? And what are the main obstacles to bridging the digital divide, and how do we overcome them?

We know too that cyberspace is important not just commercially. Governments round the world are acting to protect their critical national assets, and developing systems for defence against cyber attacks.

The London Conference is not the end of the discussion. Nor is it just taking place among the leaders physically present in London. NGOs, businesses, and individuals are all going to have a part in the success of cyberspace, and the input of interested citizens will be a central part of what makes the London Conference work. You can visit the Foreign Secretary's Facebook page to ask questions about the issues under discussion during the Conference. You can also tweet your questions with the hashtag #LondonCyber; for questions about specific topics, add one of the following: #social, #economic, #crime, #access, or #security.

This is an ambitious initiative. This subject has not been approached in such a comprehensive way before, bringing together governments, business and civil society, who all have a stake in a safe and reliable cyberspace. The ideas and proposals which emerge from the London Conference will help us realise the full potential of cyberspace.
SUBSCRIBE AND FOLLOW
Get top stories and blog posts emailed to me each day. Newsletters may offer personalized content or advertisements.
Learn more