by Annie Shreffler
In the central Bronx neighborhood of Bedford Park, we talked with Lourdes Roche and Mark Anthony Seda about prescription drug costs and troop withdrawal.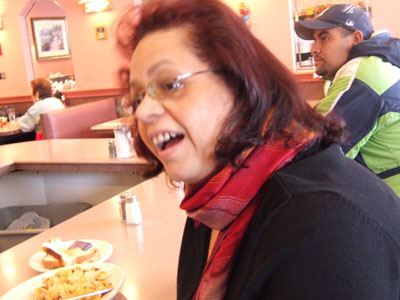 Lourdes Roche. Photo by Claudia Cruz
Ms. Roche has suffered three strokes since 1988, became a widow 22 years ago and more recently had a defibrillator put in to keep her heart ticking steadily. Only 51 years old, she is proud of her independence, and glad for the help she gets from Social Security, but says that's not enough to pay for the skyrocketing costs of medication. She still looks to Obama, however, to make some changes, not Hillary.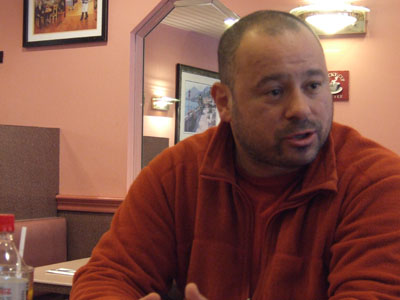 Mark Anthony Seda. Photo by Claudia Cruz
Sitting nearby, Mr. Seda was reluctant at first to commit to a candidate, but when he reflects on the issue that moves him most, he looks to McCain for the leadership the U.S. will need to settle the unrest in the Middle East and finish the job we started.
Our interview with Mr. Seda lasted much longer than the minute and a half we gave him in the accompanying slide show. He talked about wanting his choice for president to have integrity and to end the time when corporate influence pressures lawmakers. He is equally moved by the real threat of climate change and again wants a president who will lead on that issue.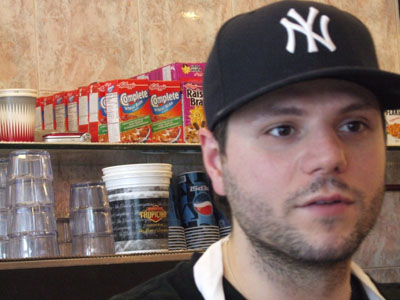 Steve Sellas. Photo by Claudia Cruz
The Hillary supporter in the shop was Steve Sellas. He said both he and his father will vote for another Clinton because they remember how well the economy did under Bill. They trust her experience and want to see more of the same.
Listen to the doughnut shop discussion here.

FOLLOW HUFFPOST