New places to find the new you in the new year.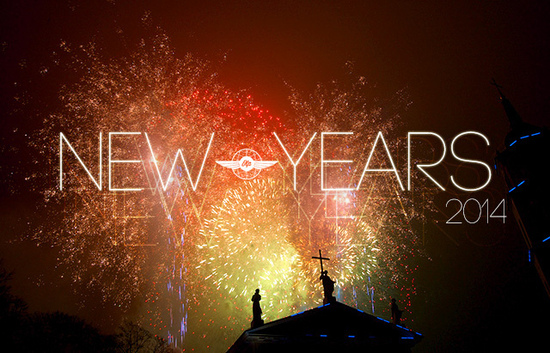 Photo by: erephas
This year, New Year's Eve is on a Tuesday. Instead of figuring out how to trick your boss into thinking you're alive on Wednesday morning, pull the cork out and send 2013 off properly by getting as far away from the office as possible. Pretend to be Spanish in Panama, take photos with a snow princess in Uzbekistan, sing at the top of your lungs in Cape Town, and wake up midweek to a brand new year filled with travel possibilities.
Brussels
Lardiest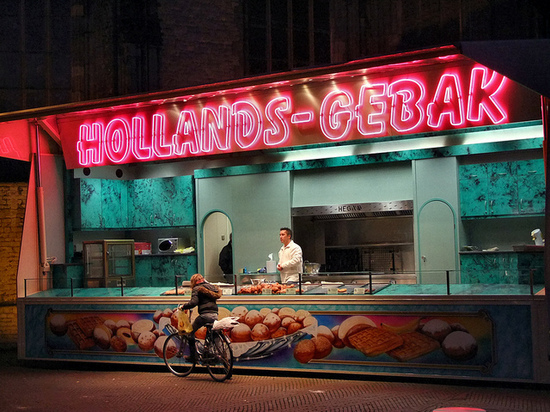 Photo by: Gerad Stolk
The word around here on New Year's is "smoutebollen" and that word, well it means "lard balls." Belgium is no novice when it comes to buttery carbs and in the "land of milk and honey," smoutebollen make a lardy appearance every New Year's Eve. Homes, restaurants, and street vendors dole out the lard on December 31st and locals stuff their faces in celebration. The frozen plazas and squares of Brussels will be raging to bring in the new year, so having these little fat globules coating your insides will keep you safe from alcohol poisoning.
Ecuador
Most Pyro-Friendly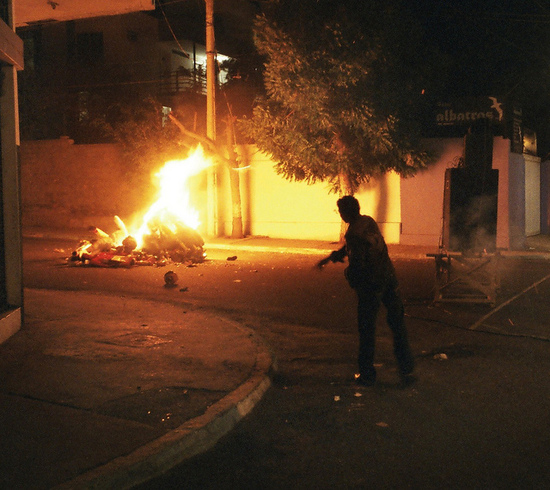 Photo by: Greenwich Photography
If 2013 has been less than kind, head to Ecuador to set that bitch of a year aflame. Cities all over the country build "ano viejo" scarecrows out of old clothes and newspaper on the last day of the year to capture all the negative vibes of the old year. Once the clock gets close to midnight, the scarecrow is placed on a chair and everyone beats the shit out of it, after which it's thrown into a communal pile of scarecrows and set ablaze. Everyone rejoices in ridding themselves of all that bad ju ju and goes on to dirty-up the clean slate by partying until something regretful happens.
Boquete, Panama
Espanol-iest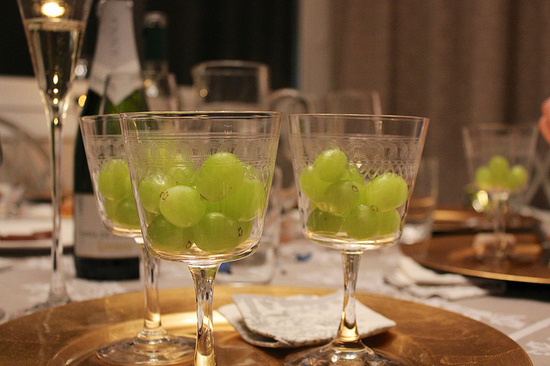 Photo by: Chris Oakley
If you're sick of Spaniards but love their New Year's grape-eating traditions, Panama has all the right moves minus the slurred s's. Located on the Caldera River, Boquete is known for its natural scenery, performing arts scene, and large community of mostly American expats. Spending New Year's here means popping 12 grapes at midnight, guzzling champagne, and making out with people that have chosen to live off the grid.
Homigot, South Korea
Most Scenic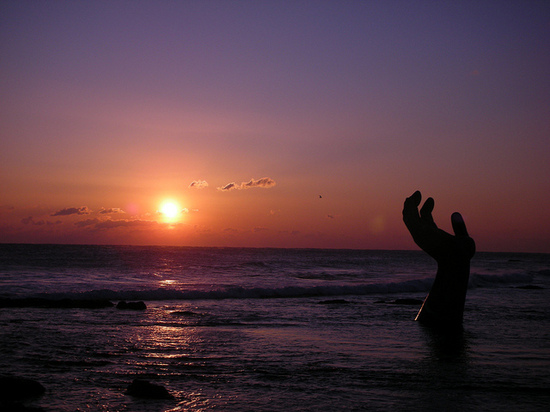 Photo by: JayHyuck Shin
While many places are about celebrating the new year on the night before, Homigot is perfect for the morning after. If you're an early bird (or a late-night-turned-to-morning dirty bird), then you can see the first rays of the 2014 sun through the fingers of the giant hand sculpture at the Sunrise Festival at the easternmost part of Korea. Traditionally, people stand around gazing into the metal hand with a bowl of tteokguk, a fragrant soup. Soup for breakfast? It'll help dilute some of the harder stuff already living in your gut.
Plovdiv, Bulgaria
Eastern Rager on a Budget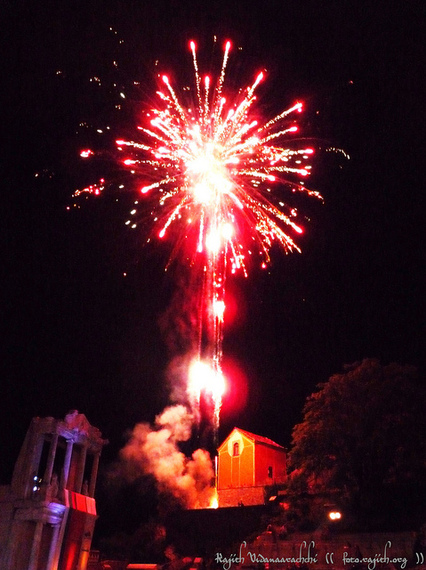 Photo by: foto.rajith
Cheaper than, but just as party-hungry as, older sister Sofia, Plovdiv explodes on NYE with elaborate fireworks and street-drinking good times. The city center rages as hard as the rest of the vodka-loving country, with bars and clubs bumping beats until you've partied out all of your 2013 woes and are ready to start anew. At the end of the night, keep warm by snuggling up to a Bulgarian family (or at least their hottest daughter.)
Madeira, Portugal
Wine-Drunkest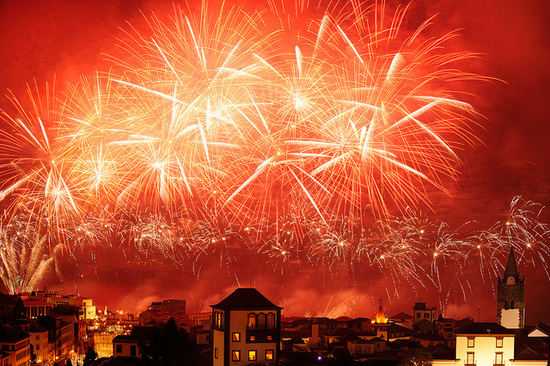 Photo by: experience madeira

You know that a place that shares its name with a wine that put it on the map is always in the mood for some hearty celebration. This Portuguese island is a good time year round, with beach parties and still-wiggling seafood-and-wine dinners being the main attraction. As the year end approaches, Madeira's party culture unravels onto the streets with huge, oceanfront fireworks displays, wine flowing freely on the streets, and fun drunk locals that'll deny their ability to understand your broken Spanish until the sun comes up.
Harbin, China
Iciest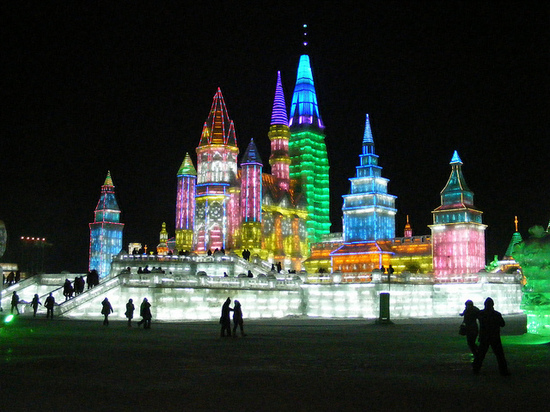 Photo by: Rincewind42
Hitting Harbin on New Year's means getting yourself in position for their annual ice sculpture festival that goes off on January 5th. The city's ice artists party hard enough to unfreeze their snow-sculpting hands on the 31st, and you're welcome to throw your body heat into the mix. Once you've had ample time to sleep off the NYE hangover, you'll be visually blown with huge ice structures made entirely of snow and lights, towering in a glittering snowy paradise.
Tashkent, Uzbekistan
Most Excessive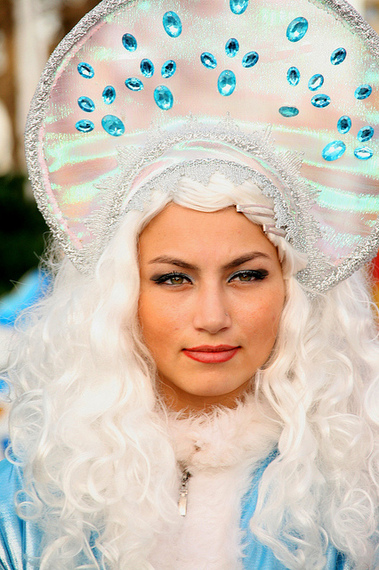 Photo by: haikalhelmi
Who doesn't love a little excess, especially on the day of the year when you're allowed to go all out? Uzbeks believe that huge amounts of food, everflowing drinks and crazy loud music, will bring an abundant year. Like many Eastern European nations, New Year's means dressing up kind of like Santa Claus (with a lady sidekick that dresses like a snow princess,) parading around the city's squares and photo-bombing every tourist in sight. These dudes are also all about their not-so Christmas trees and there is a gigantic one up for New Year's at Independence Square.
Isle of Man
Ballsiest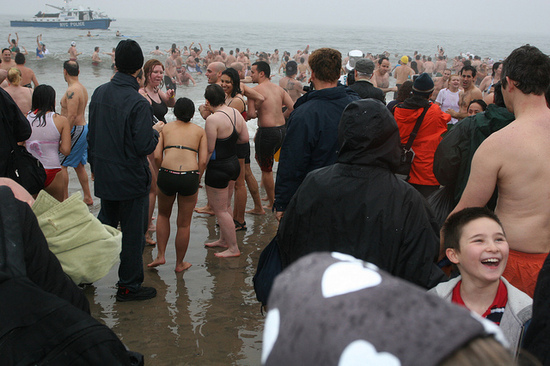 Photo by: Howard Brier
If one of your resolutions this year is to show the world you have a big ol' set of cajones, the aptly-named "Isle of Man" is the place to do it. From the island that brought you the TT motorcycle race, an annual competition where at least one fatality is the norm, comes a new way to prove you've got testosterone to spare. On the first day of the year, man-enough people jump into the frigid (9°C) waters around the island not once, but four times, taking shots of dark rum in between dips to show that ocean who's boss. All of this scrotum-scrunching commotion is done to raise money for charity. Perk up your nips and man-up!
Cape Town, South Africa
Loudest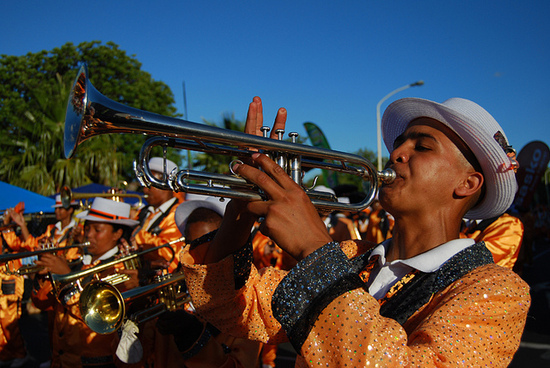 Photo by: DinanoDamano
Aside from all the regular New Year's elements (fireworks, parties, and midnight screaming), Cape Town kicks it up a decibel with their take on Carnival. The Kaapse Klopse is a giant minstrel festival, parade, and singing competition that goes down on January 2nd. Up to 13,000 musical troupes march around the city in brightly-colored clothing, singing their hearts out to bring in the New Year with a clamor. The outsider's eye may see something reminiscent of insanely racist blackface minstrels from our own country's sordid past, but this festival is just the opposite. It is a celebration of the survival of the Cape's diverse community through the Apartheid and is a way for people of all skin colors to participate in the performing arts. Since it happens on January 2nd, your ears will get a chance to rest up after NYE and be ready for another auditory beating.
We say it every year, but this year we mean it even more: Go to Rio. 2014 will be a special year for the city with the Olympics and World Games all coming to sweat on their soil. Be there to witness the usual madness taken to new, sports fanatic extremes.
Written By: Anna Starostinetskaya