THE BLOG
Train-ing Down the Coast: My Rail Road Trip From San Francisco to San Diego
The drive down US-1 from San Francisco to San Diego is widely celebrated as America's most scenic drive. But what's a car-free traveler to do? Many people don't realize there is in fact an eco-friendly route down California's coast, via Amtrak's Coast Starlight train.
While certainly not a choice for those who insist on traveling fast, the Coast Starlight's path is just as picturesque as a coastal drive, and even goes some places cars can't. With this in mind, earlier this month I took the train down from San Francisco to San Diego, stopping for the night four times along the way to see what there is to do, car-free, for one day each in Monterey, San Luis Obispo, Santa Barbara and San Diego.
-- Brendan Spiegel
Read the guides below and get inspired to take an adventurous car-free journey of your own: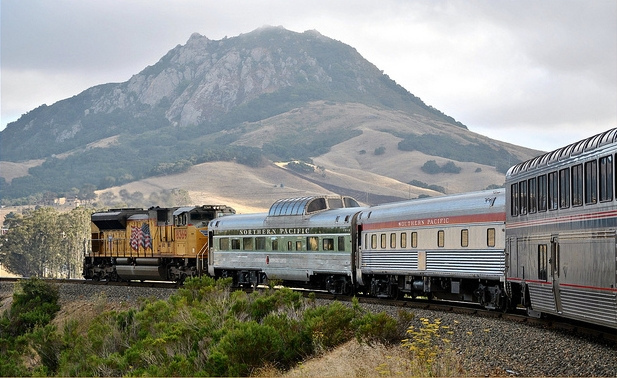 Monterey Bay to San Luis Obispo
San Luis Obispo to Santa Barbara
For more car-free getaway ideas near San Francisco, visit offMetro SF and follow @offMetroSF.
Photo: Loco Steve