In a radical retail collaboration--one that rivals "Karl Lagerfield for H&M"--big-box superstore Target, or as I prefer to call it, Tar-Jhay, has teamed up with haute eco-fashion designer and sustainable materials expert, Rogan Greogory.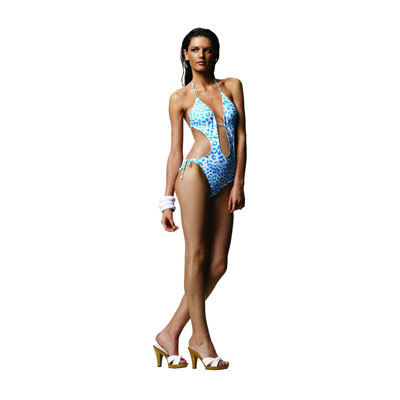 You may recognize Rogan as fashion's leading light. The mindful mastermind who launched such environmentally sensitive brands as Loomstate and EDUN, Rogan is also the winner of the prestigious CFDA Vogue Fashion Fund award. This past year, amidst glowing success and reels of rapidly renewable hemp, Rogan caught the attention of Target's GO International Collection. This weekend the bizarre bedfellows launched their high style, low cost and truly sustainable collaboration, "Rogan for Target."
The line is a monstrous collection of rompers, striped vests, and itsy-bitsy bikinis all made from certified sustainable materials such as eco-sensitive synthetics, rapidly renewable hemp and bamboo fiber. No 15% organic cotton here. Rogan goes all out with 100% wovens and flax linen blends. Each item's tag is printed on 100% post-consumer recycled paper and boasts a tidbit of info on the collection's ethics and intentions.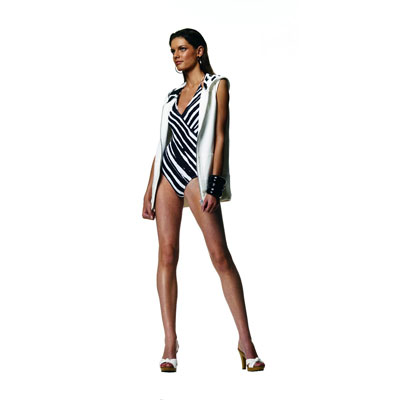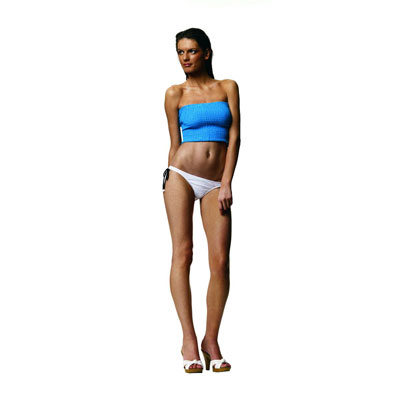 Available through Target.com and a wide range of Target retailers nationwide, "Rogan for Target" is eco-chic apparel for the masses! And by masses they must mean 5-11 leggy beauties with puffy chests and whittled waists. I mean honestly, do you know anyone who can pull off that turquoise mono-kini? I think we can all agree that this swimsuit is poorly suited for swimming, let alone the average female's body.

Safari-inspired scanty swimwear, jumpers, and hot-pants have never been my style--just a fantasy. And I'm not going to speculate on the manufacturing processes employed by Target. Any factory that allows for a $14.99 price tag merits some investigating. Then again, it's a start--albeit aesthetically hideous--and I'm glad for that.
Fantastic to see Target embracing eco-fashion! Next step, offering it at an affordable price that will raise eyebrows, but won't raise questions.