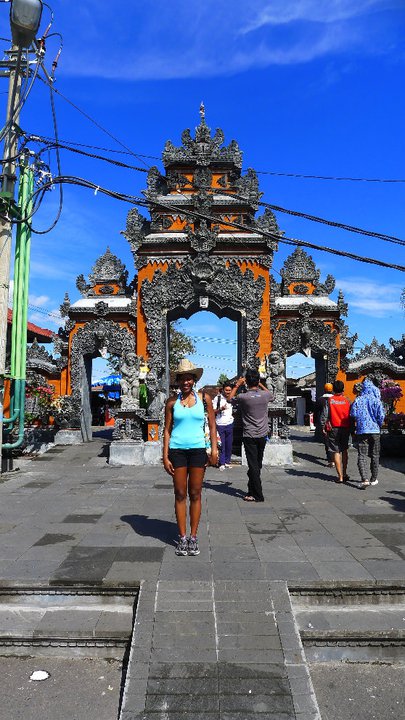 Breaking the bank not an option for your next trip? It isn't for me either. We've all heard about the ways in which we can keep travel costs down, particularly in the initial planning stages of our trip. We are pros at scouring low-cost carriers' websites for cheapie flights, booking tickets early, and flying mid-week in order to net the best flight deals. We are aware that we should forgo checking baggage to eliminate those niggling extra costs, and that we should avoid travelling during the expensive peak season, if possible. We jumped for joy when we found out that we can name our own price for accommodation via Priceline.com's online hotel booking service. These are all valuable money-saving tips to help minimize hefty travel costs, and worthy of repetition.
But how can we stretch our buck once we've arrived at our destination? I've seen many a budget (including mine) balloon out of proportion once on the road. Here are a few tips to help you stick to your budget during your trip.
Do the free walking tours. Skip the expensive double-decker sightseeing bus and put on your comfortable shoes. Europe, in particular, is amazing for free walking tours; I've done them in Dublin, Berlin, Edinburgh, Prague, and Budapest. They really help you to get your bearings in a new city and the tours are usually led by energetic young people who are eager to impress you with their knowledge of the environs. Sandeman's New Europe tours are in almost all the major cities in Europe and they are fabulous. The best thing is that they are totally free -- although, if you fancy, you can tip the tour guide at the end. Walking tours are also a great way to meet interesting people -- in Dublin, I met a couple of Israelis on the tour and ended up having dinner with them, then tagging along with them to a performance of Riverdance. In Budapest, I hit it off with two guys from Colombia and we ended up travelling to Vienna together days later.
Use public transportation. Don't get into that taxi. Rising fuel costs mean that you're paying more for transportation than you ever have before. I am a huge fan of using public transit when I am touring a particular place: besides being cheap(er), it allows for more interaction with locals and gives me a better feel of the city. When I take a cab I am often oblivious about how to get from point A to point B, but when I take public transit, I am responsible for navigating and am constantly obligated to pay attention to where I'm going.
Inform yourself about the discounts on admission for your favourite tourist attractions. Being knowledgeable about the discounts for which you are eligible is important. Many tourist attractions have reduced admission for students, teachers, and people under the age of 26. There are also a number of opportunities for free admission: entrance to the Louvre in Paris is free for everyone on the first Sunday of every month, and New York City's MoMA grants free admission from 4:00 to 8:30 pm every Friday night. Keep yourself informed!
See if your hotel has an airport transfer. Ok, so you're loaded down with bags and therefore don't dare to take the bus or train to your hotel. But once again, don't get into that taxi. Many hotels offer an airport pickup service, which can range from "amazingly free" to "not-free-but-less-than-a-taxi-ride-to-the hotel." Don't pay an expensive cab fare to your lodging or back to the airport until you are sure that it'll cost less money than arranging a transfer through your hotel. I'm going to Guatemala next week and discovered that my hotel's pickup service from the airport in Guatemala City is $10 cheaper than if I were to take a taxi there on my own. The added benefit to arranging such a transfer is that you don't have to fiddle with giving directions to a place you've never been (potentially in a foreign language you don't speak).
Take advantage of your hotel's breakfast, and don't be afraid to take a doggie bag. Do you have a free breakfast included with your hotel stay? Make good use of what usually amounts to a smorgasbord of tasty, transportable treats and use the opportunity to fill up and take away. I have no qualms with eating a hearty breakfast in the dining area and then wrapping up a few rolls to bring with me on the day's travels. After all, a girl's gotta eat, no?
Take advantage of the grocery stores and markets at your destination. Eating out while travelling is expensive, particularly in Europe and in North America. Not prepared to spend upwards of $15- 20 per meal? Think about purchasing some provisions from your local market and packing a lunch. Picnic-style meals can be quaint and cheap. Fruits are great snacks that are easily pocketable, inexpensive, and healthy.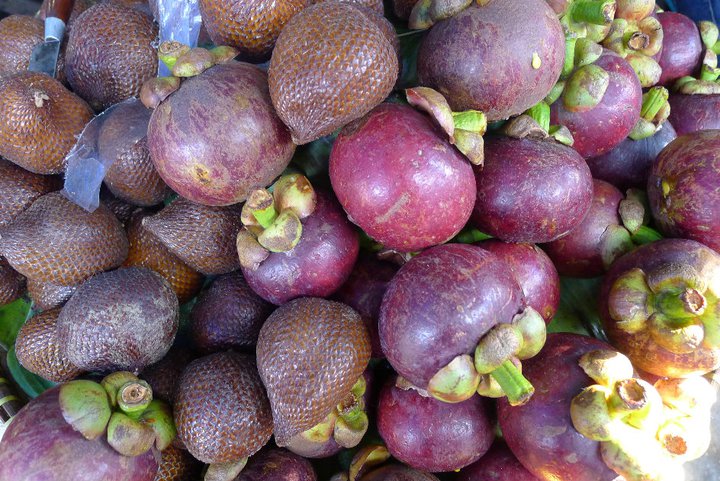 B.Y.O.B. (Bring your own beverage). It may sound strange, but bringing along a Tetra Brik Aseptic juice box or a bottle of water in your bag (procured from a grocery store -- see above) never hurt anyone. Drinks in restaurants and roadside stalls in tourist hubs abroad can be ridiculously expensive. I recoiled at the 4 Euro price tag for a can of Coke in a ristorante in Rome last summer -- then asked for a glass of tap water instead. I later stopped at a grocery store and picked up my favourite fizzy drink for half the price.
What are some cost-saving measures that you employ while travelling?

FOLLOW HUFFPOST