Five Rules of Flying Economy Class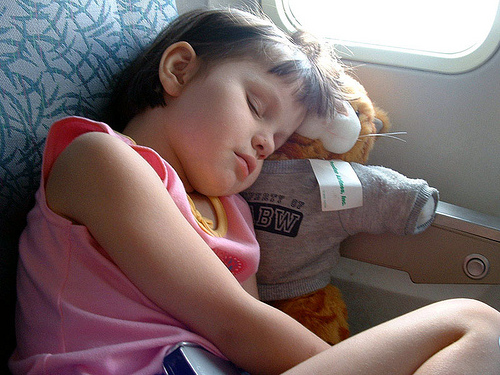 You'd love to fly first class on every international flight. But as reality would have it, you're not made of money, don't have Elite status yet and can't redeem loyalty points for certain trips. Thus you, oh frugal one, are stuck traveling nine hours in economy class.
It wouldn't be half bad if everyone observed the unspoken etiquette of coach-class travel. Alas, many passengers are simply unschooled in the matter. They hog armrests, go to the bathroom every half-hour and, worst of all, snore so loud that the sound penetrates the quarter-inch pieces of ear-canal-shaped foam designed to drown them out.
The next time you're traveling long-distance, keep these five basic rules in mind:
Read the whole story: OneTravel
Flickr: oddharmonic
Follow OneTravel on Twitter: www.twitter.com/OneTravel