Are you hosting a dinner or cocktail party this holiday season? Tired of serving the same old cheese plate, cookies and cocktails? Why not draw from your travels for culinary inspiration? Here are some of my favorite beverages and finger foods for internationally inspired holiday gatherings.
Few holiday drinks make me feel more festive than a Kir Royal (French) -- sparkling white wine or champagne with a shot of cassis (black current) liquor. I serve mine in champagne glasses.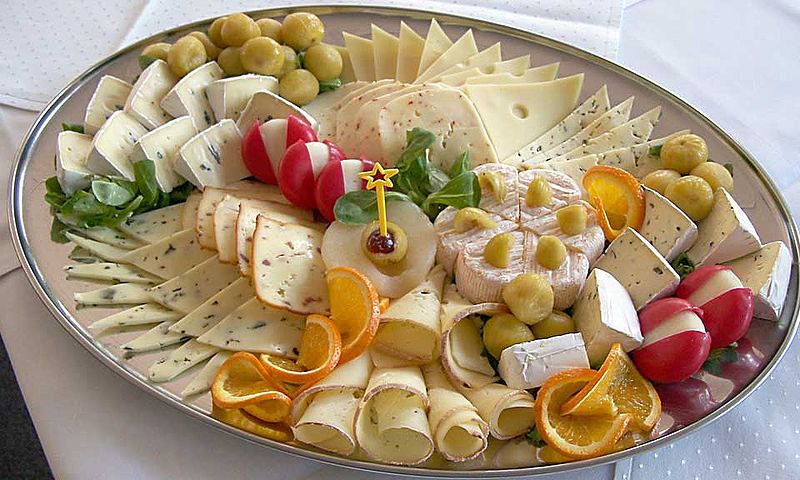 Another good option, though a bit more involved to prepare is a traditional Peruvian Pisco Sour. This drink combines Pisco (grape brandy) with lemon or lime juice, egg whites, simple syrup, and bitters.
There are lots of good recipes online. Another holiday favorite is the traditional Italian Negroni coccktail (one part gin, one part sweet vermouth, and one part bitters, traditionally Campari).
Never underestimate the power of a beautiful French Charcuterie platter, an assortment of cured meats and garnishes like cornichons (small, bitter French pickles), olives, or pickled onions. Here is an idea on assembling your own charcuterie platter. For something different, try whipping up a batch of Brazilian Bolinhos de Bacalhau (Salt Cod Fritters). Here is an excellent recipe.
Or take a cue from Spanish culture and prepare a platter of Tapas or Pintxos (northern Spain's answer to Tapas), small plats consisting of meats, eggs, cheeses and olives often served on a toothpick or on small slices of bread. You can get creative (after all, that's what pintxo/tapas culinary culture is all about) or stick with traditional favorites like the "Gilda," a guindilla (Spanish chile pepper), an anchovy and a green olive speared with a toothpick or a pawn and bacon brochette. The options are endless. Here are some great Tapas/Pintxos recipes to get you started.
SUBSCRIBE TO & FOLLOW THE MORNING EMAIL
The Morning Email helps you start your workday with everything you need to know: breaking news, entertainment and a dash of fun. Learn more