The Met is frequently criticized as a repertory house, unadventurous and conservative in its programming and casting. There are definitely aspects of that which are true (And were particularly prevalent during Joseph Volpe's management.), but during Volpe's management, the Met championed a very select number of non-standard repertory operas. Among these are Zandonai's Francesca da Rimini, Giordano's Fedora, Dvořák's Rusalka and Ernani (Arguably standard rep, but have you seen any other opera house that does Ernani more than the Met)? The first three are all diva vehicles, while the fourth was a Pavarotti vehicle. While the original stars of those productions (Scotto, Freni and Beňačková) are no longer singing and some of these productions are yet to find singers to match the iconic performances of the original singers, the Met has filled the Rusalka void with Renée Fleming since 1997, and it's become one of her signature parts. The role is definitely one of the iconic Fleming roles, along with the Figaro Contessa, Marschallin and Desdemona, and it's safe to assume that Saturday night was her final outing with the Little Mermaid-esque water nymph (her Covent Garden farewell is in 2016, and she sang her final Desdemona in 2012, so it's logical that this would be her final Rusalka).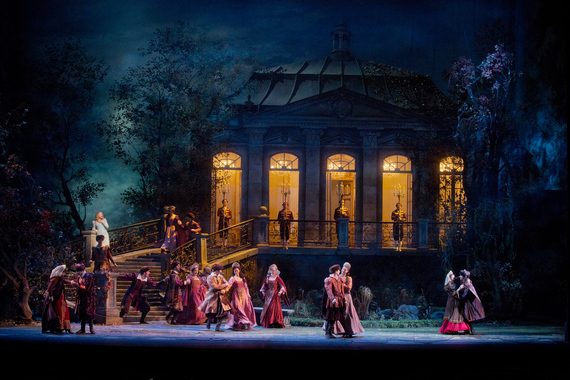 The 1993 Otto Schenck Rusalka is the only production of the opera the Met has ever seen, and it's gorgeous. The Günther Schneider-Siemssen sets are hyper-realistic and detailed down to the tiniest flower on the forest floor. The era of regietheater is undeniably beneficial for the perpetuation of opera, but that shouldn't mean that that we should write off every production that isn't edgy or thought provoking. Sometimes, very rarely, pretty is good enough. It may not fly for any standard-rep piece, but it works to an extent here, and it works well. Fortunately, Laurie Feldman's revival direction brings the mystery of the forest to the forefront of the drama, which makes the intensity of the spirit world's confrontations with the mortal world all the more jarring, making this production even more than a pretty stage picture. Sylvia Strahamer's costumes are, in accordance with the production, very pretty.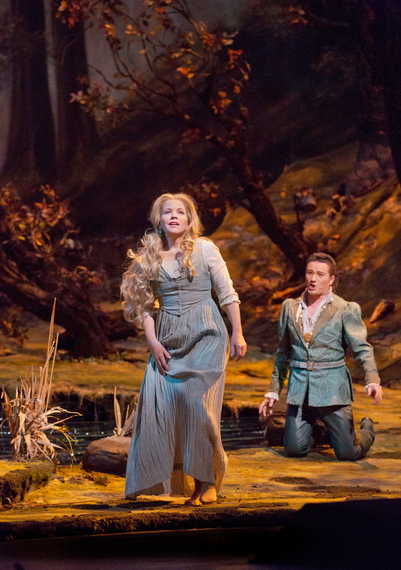 Renée Fleming carries a distinct gravitas as a performer, which is undoubtedly one of the reasons why she's found so much success. She may not be the most exhilarating singer, and her characterization in this run may have been lacking, but vocally, Fleming is still a perfect fit for the part. Her creamy voice lends well to the part's lyrical demands, and her high notes, which take on different, more metallic characteristics from her middle register, cut through the orchestra. Her "Song to the Moon" plodded on at a glacial pace, causing tempo idiosyncrasies at times, but if a singer should be able to indulge anywhere, it's at their last performance of a signature role.
While the evening was a milestone for Fleming, it was Piotr Beczala as the Foreign Prince who was definitely the most consistently stellar singer. Like Fleming, the role is a great fit for him. His diction was perfect and his high notes soared, even when he was contorted on the stage. His palpable character shifts matched the excitement in his gleaming tone and he consistently made himself heard over the orchestra(more on that later), sometimes making him the only person you could hear onstage.
John Relyea delivered a well-sung Water Goblin, but did little to make the part at all interesting. His numerous monologues provided minimal insight into an obviously complex character, cheapening his portrayal.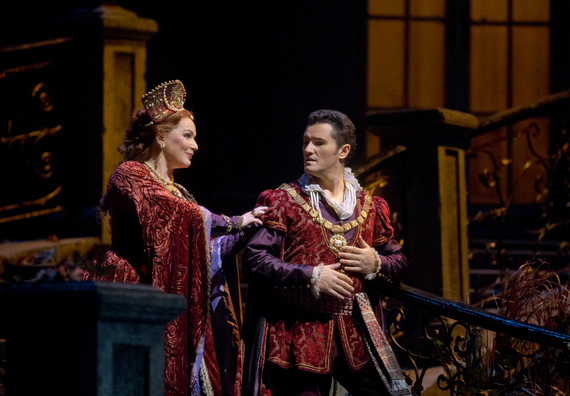 Emily Magee sang a cold, intense and perfectly audible Foreign Princess, but, as a matter of personal preference, I found her distant-sounding timbre distracting.
Before the performance, the Met announced that Dolora Zajick, original to this production when it premiered, was recovering from an illness, but wished to sing. Every singer should wish to "recover from illness" the way Dolora Zajick does. As Jezhibaba, she shook the rafters with her low notes and she brought comedy to a mostly depressing storyline. Her incantations of "Čury mury fuk" were as well sung as they were entertaining.
In the smaller roles, Dísella Làrusdóttir, Renée Tatum and Maya Lahyani, were vocally fantastic as the three water sprites. Especially in the lower voices (Lahyani and Tatum), the voices created a beautiful texture, making their scene-to-scene banter high points of the entire night. Julie Boulianne was a vocally colorful and boyish "Kitchen Boy" and Vladimir Chmelo matched her with good singing and characterization as the Gamekeeper. Tyler Duncan, who made his Met debut on Saturday filling in for Alexey Lavrov, was in good voice in the small part of the hunter.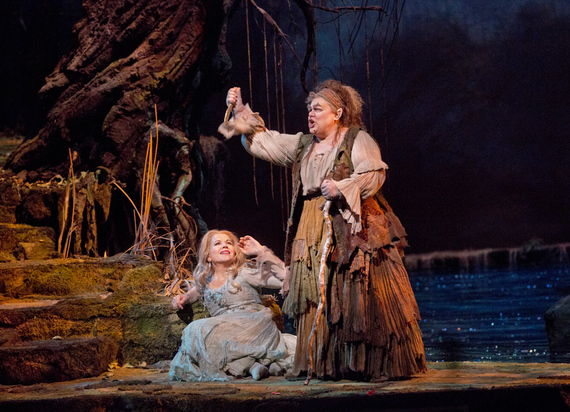 The rest of the run was conducted by Yannick Nézet-Séguin, but Saturday's performance was conducted by Paul Nadler. I heard an earlier performance in this run, and I can attest to the superior quality of the former's conducting. Unfortunately, Nadler's conducting didn't measure up. He extracted good sounds from the Metropolitan Opera Orchestra, but during the first act, more often than not, it was hard to hear the singers over the orchestra, creating a bad balance. This problem improved throughout the night, but the first act is where a lot of the opera's best music comes from.
It's a good thing this Rusalka got an HD transmission a week before, as it's probably the final run of this production. A clip can be seen below:
SUBSCRIBE AND FOLLOW
Get top stories and blog posts emailed to me each day. Newsletters may offer personalized content or advertisements.
Learn more