Little Green Goblins are everywhere this Halloween thanks in part to Ecostation's Enchanted Green Hallow's Eve. Ecostation, located in Culver City, has created an environmentally aware Haunted Fun House for kids and parents that offers an afternoon of trick-or-treating and learning about Earth's animal-kingdom inhabitants, all rolled into one.
Ecostation was founded by brother and sister Katyana and Erick Bozzi as a place of refuge for rescued exotic animals. Many of the animals, such as a massive python, crocodiles, birds, and even an African Serval which looks like a very large domestic cat or a small cheetah, are animals that have been confiscated by Federal Law Enforcement or abandoned or are simply animals that really were never meant to be pets no matter how cute their owners thought they were when they were little. Ecostation offers these animals a home where they are cared for and it also offers children and their parents and guardians the opportunity to see and even handle, in some cases, these exotic creatures up close.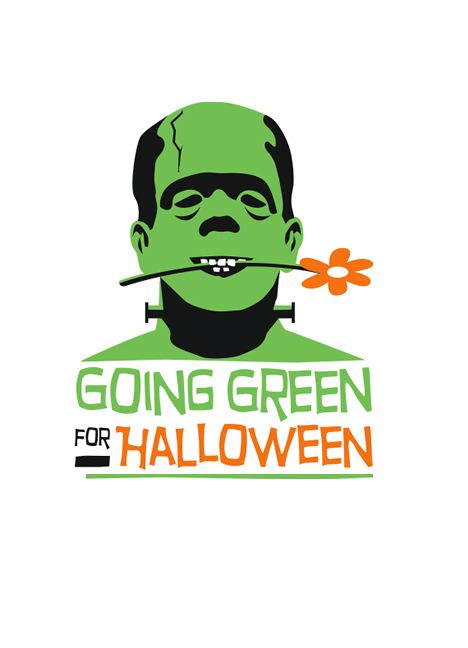 The Enchanted Green Hallow's Eve is going on all weekend long and kids are encouraged to show up wearing costumes. So far Spiderman, Cookie Monster, pirates, fairy princesses and Star Troopers have been spotted at the Eco-Haunted-Funhouse. After the Eco-trick-or-treat tour, kids get to compete in a costume contest.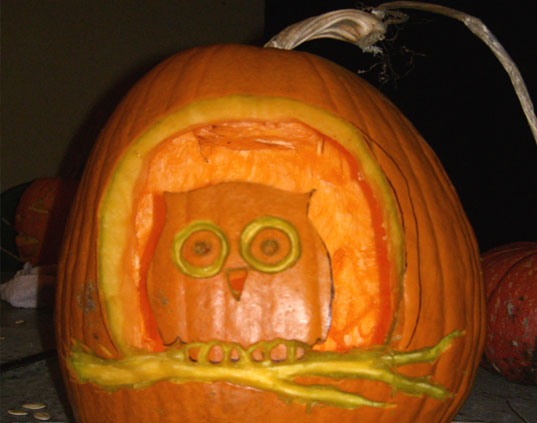 The Eco-tour consists of stopping at stations throughout the facility that have been decorated with Eco-themes. The first stop is with Pocahontas who tells you all about how Native Americans were the first environmentalists in the country and she teaches us that we must "love and respect the Earth." Pocahontas, a volunteer dressed in costume, also teaches us about the the 3 R's "Reduce, Recycle, Re-use." She chants amazing facts such as if all our newspapers were recycled, we would save about 250 million trees per year!
Along the Eco-tour kids get to walk through a pair of jaws that are real whale bone jaws. They were donated to the Ecostation by Noaa Fisheries who is a supporter of the non-profit. Other main supporters are Santa Monica Bay Keepers and U.S. Fish and Wildlife according to Corey Adolphus, assistant outreach director.
In Alice in Waterland, kids are greeted by Pirates who command them, "If you love the ocean, say Argh!" Tessa Parkhurst, one of the costumed pirates, runs the Star Theater Program in schools throughout Los Angeles County. They are getting ready to launch their "Snow White And The Rappin' 7," which is a hip-hop version of the classic fairytale that they will perform for school-age children. Star Inc. is affiliated with Ecostation and both are nonprofits.
Have no fear, if you miss the Ghoulish Funhouse and the trick-or-treating with snakes at Enchanted Green Hallow's Eve, Ecostation's next program is Trash To Treasure and is happening on November 15th.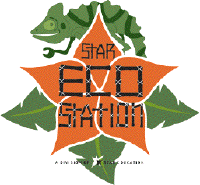 www.ecostation.org "A Non-Profit Environmental Science Museum and Exotic Wildlife Rescue Facility." www.starinc.org
SUBSCRIBE AND FOLLOW
Get top stories and blog posts emailed to me each day. Newsletters may offer personalized content or advertisements.
Learn more