"We'll be very fortunate to take care of our growth both in power and water" said David Nahai, LADWP Chief Executive Officer and GeneralManager, in his keynote address given recently at Green West Expo held May 20-22 at the Los Angeles Convention Center.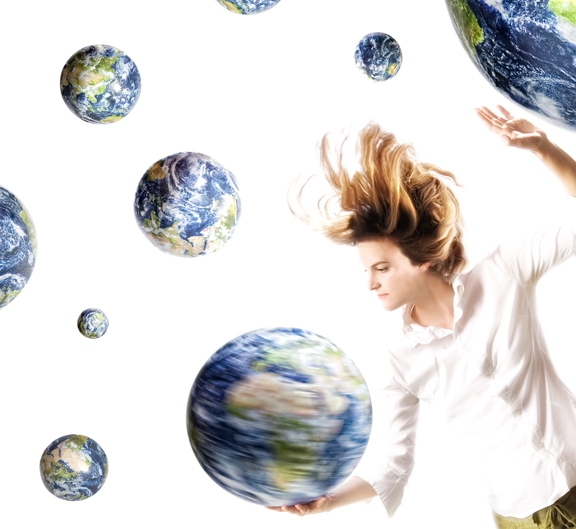 Photograph by P2Photography
Population growth is expected to drive up water demand in Los Angeles by 15 percent by 2030.
"Securing LA's Water Future" plan, developed by the Mayor's Office and LADWP, calls for an aggressive, multi-pronged approach to meet this increase in demand.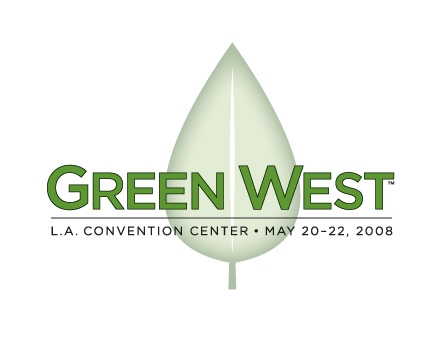 Currently the City of LA uses about 1% recycled water; 88% of total usage is from external sources (Los Angeles aqueduct, Municipal Water District). "We cannot continue to count on external water sources. For the first time in 100 years we're going to try to provide for ourselves," said Nahai.
SHORT-TERM CONSERVATION STEPS:
Enforce Water Restrictions in LA: For the first time since the early 1990's, the City will enforce the "Prohibited Uses" section of the City's Emergency Water Conservation Plan Ordinance.
Among other restrictions, the ordinance currently prohibits watering of lawns between 10 AM and 5 PM from April 1 to September 30 (between 11 AM and 3 PM from October to March); and forbids restaurants from serving water to customers unless requested.
On Renewable Energy
Solar Power is "the rich man's power. So how much solar power will we see in East L.A.?" asked Nahai, LADWP's CEO and General Manager when he addressed the crowd of environmentalists gathered at Green West Expo.
"We have thrown our doors open to the renewable energies industry," said Nahai. The mayor is soon unveiling an ambitious forward-thinking energy renewable plan. "Our goal is to bring Los Angeles' renewable energy portfolio to 20 percent by 2010."
Wind Is The Way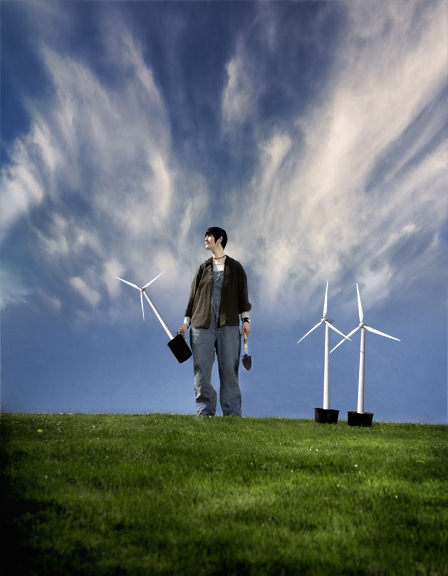 Picture by P2Photography
"Pine Tree is the start of a new model of clean energy, in which the City of Los
Angeles is no longer satisfied with only buying clean power, but is taking the lead
nationally in producing its own," Mayor Villaraigosa said. "Today we upgrade to
Green Energy version 2.0." This was part of the Mayor's recent announcement about Pine Tree, a renewable energy source wind farm located in the Tehachapi Mountains.
Pine Tree is unique in that it will be the largest municipally owned as well as the largest municipally operated wind farm in the nation.
On May 15, 2007, Mayor Villaraigosa unveiled GREEN LA - An Action Plan to
Lead the Nation in Fighting Global Warming. The cornerstone of GREEN LA is
increasing the City's use of renewable energy to 35% by 2020.
GREEN LA has over 50 initiatives that will reduce the City's carbon footprint.
When Pine Tree is completed in 2009, the 8,000-acre wind farm will deliver 120 megawatts of wind power to Los Angeles, enough energy to power 56,000 homes.The clean energy produced by Pine Tree will also displace at least 200,000 tons of greenhouse gas emissions - the equivalent of taking 35,000 cars off the road, bringing LA's renewable power to 13% of its total energy portfolio "Together, these wind projects will generate enough electricity to power nearly 130,000 homes in Los Angeles," explained Nahai. Mayor Villaraigosa also announced DWP's plan to build adjacent to the Pine Canyon project, which will bring clean power to 70,000 homes in Los Angeles.
Want to get in on the action? A windfarm for residential homes:
The" iPod" of windpower: SkyStream
It's simple. Skystream uses no batteries and it connects directly to your home. When the wind blows, your home is powered in part by Skystream. When it's not, your home is seamlessly powered by the regular utility. Skystream can actually produce excess electricity when the wind is really blowing. Some utilities will credit this excess for later.
It's the first wind-powered, grid-connected Residential Power Appliance that produces electricity for less than the retail rate of many utilities. There are no significant maintenance costs.
Fun, Eco-Friendly Products Seen @ Green West Expo
Dolphin WaterCare "treating water responsibly." The proprietary and patented technology of the Dolphin was developed by an engineering and research team dedicated to a chemical-free solution for water treatment. This proven technology eliminates scale and the need for chemicals in water purification.
Dream Green Banners 100% POST CONSUMER PLASTIC BOTTLES, recycled into a new life.
The result: woven canvas with a cotton like texture to present your green message
and show the world you mean what you say.
Green Promos
As GREEN becomes more the norm than the exception, consider new applications of green products in your environment.
The following materials are being recycled into promotional advertising products:
Tires, Denim
Corn, Rubber
Plastic, Computers/Electronics
Wood, Currency
Glass, Newspaper
Paper, Sawdust
Silk, Yellow Pages
Pixel Organics Baby Clothes - Organic clothing for infants and toddlers.
Looney Bins Industrial Strength Recycling
And Thanks! to P2 Photography