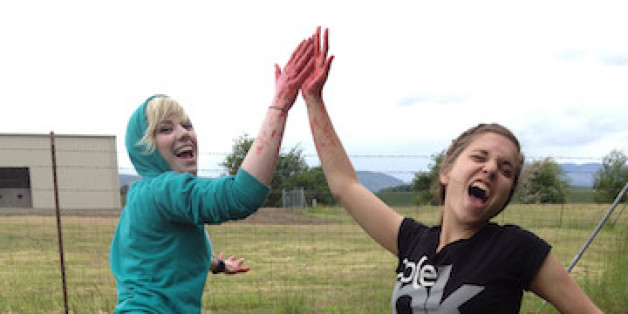 There really IS an "official" month for everything! February is Women in Horror Month!
Sure, that makes sense -- hearts and love for Valentine's Day and blood and guts for Women in Horror!
As a female filmmaker working mainly in the horror genre, I so love that people are recognizing the role women play in film in general, but specifically in the horror genre. Long a male-dominated field, more and more ladies are showing their dark side by getting involved in front of and behind the camera! My channel attracts a large viewership of mainly teens -- over 59 percent female! We like our scary stuff, don't we ladies!?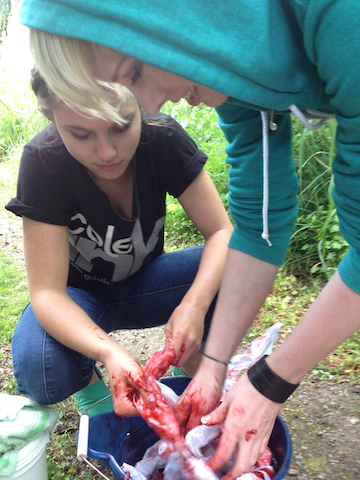 Photo courtesy of Paige McKenzie.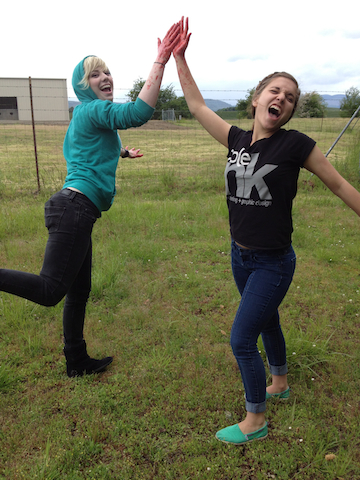 Photo courtesy of Paige McKenzie.
Fans of the SyFy series FaceOff know that many special FX makeup artists are female. I personally love watching the creativity and often "sweet" side that comes out when a gal is doing horror makeup. In fact, my main makeup artist for my YouTube series is my BFF from high school, Elizabeth! We have so much fun working together, creating blood and guts and zombie makeup. You can see some of her makeup magic on this set of videos from my channel:
So, in honor of this very important month, I give you my teaser trailer for my next horror film, Thr33:
Ironically, my new film is definitely creeptastic, but NOT gory. No blood, no guts but lots of spooks and jump scares. So, wait for dark, turn off the lights, grab some popcorn and be prepared for the chills!
And Happy Women in Horror Month from me to you! (I tried to get you a card but Hallmark said they don't make cards for this holiday!)
SUBSCRIBE TO & FOLLOW LIFESTYLE
We're basically your best friend… with better taste. Learn more