In 2013, I visited the town of Akureyri in Iceland's far north, and had the honor of chatting with the town's Mayor Eiríkur Björn Björgvinsson for the travelogue I was writing at the time. When I saw that Lonely Planet recently named Akureyri as one of its "Best Places in Europe 2015," I wrote the mayor again to ask him to share more thoughts about his fabulous town, and he graciously agreed.
From my own experience, I agree that the north is a gorgeous place, and largely under-visited, as many people stick closer to Reykjavík on their travels. But getting to Akureyri is easy (see below), and it's a fantastic base for a longer visit in the north. You can read even more about Akureyri and the surrounding area in my book, Pam on the Map: Iceland.
Thank you again, Mayor, for your time!
Eiríkur Björn Björgvinsson / image via akureyri.net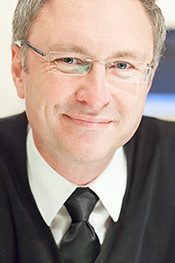 Q: What is Akureyri's population? General location? Demographics?
A: The population is about 18,200 people and the municipality stretches over the Arctic circle, because the island of Grímsey (population of about 100) is a part of the municipality and so is the island Hrísey (with a population of about 150). Akureyri lies at the bottom of the longest fjord in Iceland in the north part of the country. We put high emphasis on family values, since we have lots of young couples with children and also many students who move to our town from the neighbouring municipalities to get education -- Akureyri is sometimes referred to as "the school town" in Iceland.
Q: I had a heck of a time learning to pronounce Akureyri. Can you give us some tips? How is it pronounced?
A: Maybe it is easiest for you to think of the words "accurate," "ray" and "riff" and put them together like this: accu-ray-ri. :)
Q: Do people who want to visit need to worry if they can't speak Icelandic?
A: Certainly not. Almost everyone in Akureyri speaks English and many also other Scandinavian languages, plus German and French.
Q: When I visited, I took the long way there, driving the Ring Road counter-clockwise through the south and east before cutting over to Akureyri. I know there are faster ways to get there! How can people get to Akureyri?
A: Yes, you probably took the longest way to Akureyri! If you drive through the west of Iceland from Reykjavík, the trip will take you about four to five hours, depending on how many times you stop to stretch your legs. It's about 380-kilometer drive. Then we have scheduled buses driving from Reykjavík to Akureyri two times a day and that trip takes a bit longer, since the bus stops in a few villages on the way. The domestic airline Flugfélag Íslands has scheduled flights from Reykjavík to Akureyri six or seven times a day and the flight takes 45 minutes. [See also this page for more transportation/travel info.]
Road 1 (the Ring Road), near Akureyri
Q: If a person flies in from Reykjavik, are car rentals available in Akureyri?
A: Yes, all the biggest car rentals in Iceland operate in Akureyri the biggest one in Iceland is Bílaleiga Akureyrar (Akureyri Car Rental) -- Europcar.
Q: Are there any companies that offer day trips from Akureyri?
A: Yes, there are a few of them and more are coming into business every year. Of course, you understand that I can't mention any of them because then I would have to mention all, but you can find information about companies offering day trips on our web page.