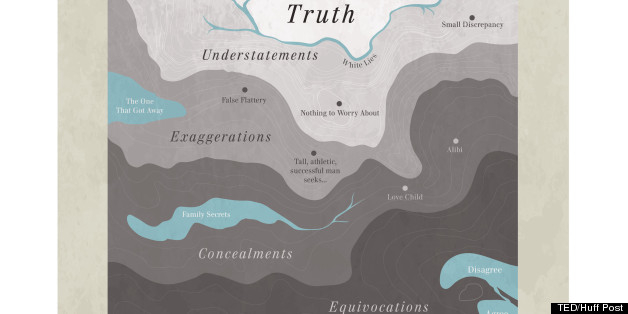 The Map of Truth and Deception: The Science of Lie-Spotting Can Lead to a More Honest World
TED and The Huffington Post are excited to bring you TEDWeekends, a curated weekend program that introduces a powerful "idea worth spreading" every Friday, anchored in an exceptional TEDTalk. This week's theme is 'Understanding Deception,' and below you will find a visual representation of Pamela Meyer's talk on the 'science of lie-spotting.' For more, watch Meyer's TEDTalk and read her original blog post here. Become part of the conversation!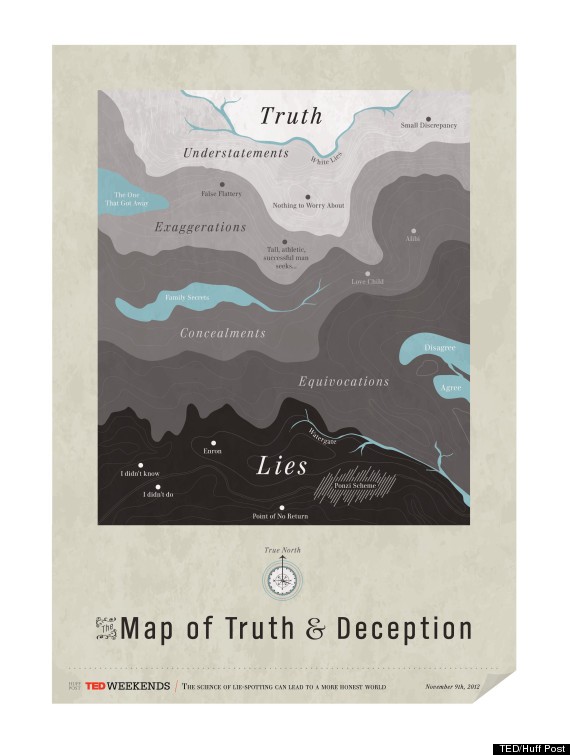 SUBSCRIBE AND FOLLOW
Get top stories and blog posts emailed to me each day. Newsletters may offer personalized content or advertisements.
Learn more