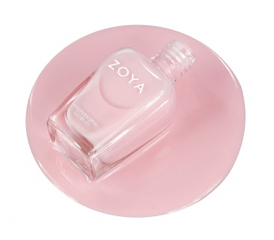 'Bela' nail polish by Zoya
This sheer, candy pink cream works well for french manicures, as a stand-alone color, or even as a film prop. A bottle of the polish recently made its big screen debut in the film Black Swan, sitting atop Natalie Portman's vanity early in the film. Rest assured, her character did not go mad from huffing nail polish fumes -- the lacquer is manufactured without toluene, formaldehyde, DBP, or camphor, all unhealthy chemicals commonly found in nail polish.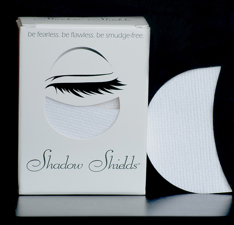 Powder eyeshadow has a bad habit of ending up where it isn't supposed to during application. Shadow shields offer a simple solution in the form of adhesive half-moons that fit neatly under the eye to catch any color fallout. Thanks to these guys, loose pigments and smokey shadows no longer terrify me.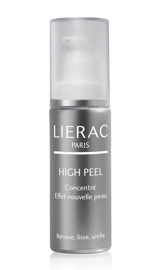 High Peel Concentrate by Lierac Paris
Your average at-home facial peel is applied in mask form, kept on for only a matter of minutes, and stings like the dickens. In contrast, High Peel Concentrate is applied like a lotion and left on the skin. The active ingredients - Hydroxy Acids - remain the same, but in the time release formula they penetrate the skin more gradually, causing significantly less irritation. The results: After 2 weeks of use, my complexion is exfoliated, smooth, and bright, without the telltale redness I've come to expect from a peel.

$58 at Beauty.com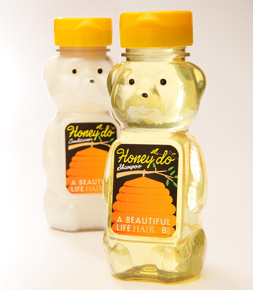 Honey'do hair care by A Beautiful Life
My male roommate, a utilitarian heterosexual who can hardly be bothered to shower at all, expressed uncharacteristic delight at this adorable shampoo and conditioner set. "It makes my hair so soft!" he exclaimed. I started to explain that was thanks in part to natural ingredients like rosemary extract, soy, and honey, only to watch his eyes glaze over.
You, on the other hand, might be interested to know that not only is this natural shampoo gentle on hair, tangerine oil leaves behind a subtle citrus scent -- a sweet, but gender neutral fragrance.
Lab Shine lip gloss by Make Up For Ever
This new line of lip gloss is high-shine, emollient-rich, and comes in 35 friggin' shades. Most of those colors are highly wearable pinks, red, and neutrals, but there are theatrical options as well, like purple, grey, and black. I'm currently crushing on the earth-toned metallics, which not only look hot, but are so moisturizing they have eliminated my need for lip balm.

SUBSCRIBE TO & FOLLOW LIFESTYLE
HuffPost Lifestyle is a daily newsletter that will make you happier and healthier — one email at a time. Learn more