This past Friday I met up with Fashion in Manhattan for her Night Out, and frankly, she's a mean drunk. Everywhere I went there were long lines, bad music, and claustrophobic crowds. Stick Anna Wintour, P. Diddy, Kimora Lee Simmons and a small continent's worth of frenzied shoppers into a Macy's, and you've got the 7th level of hell. My girlfriend and I ran for our lives.
But Fashion has a sister named Beauty who happens to be a most gracious hostess. Over at Sephora in Union Square she was having a civilized little party for Hourglass Cosmetics. We drank champagne, grooved to some beats, and of course got our makeup done.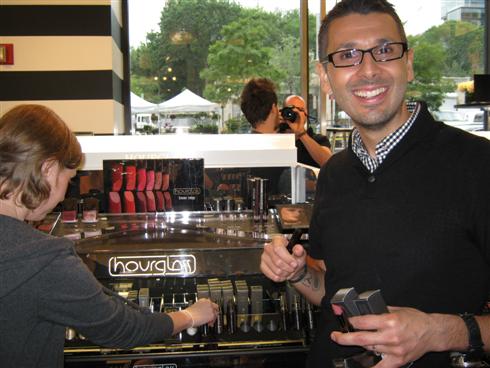 Makeup artist Michael Pierce taught us all about the Hourglass brand, which, it turns out, is phthalate-free. Never would have thought to ask.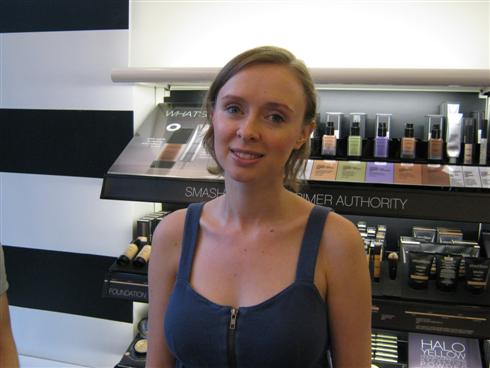 My friend Guelda, a real estate reporter for the New York Observer, prefers a natural look, as you can see in this "before" picture.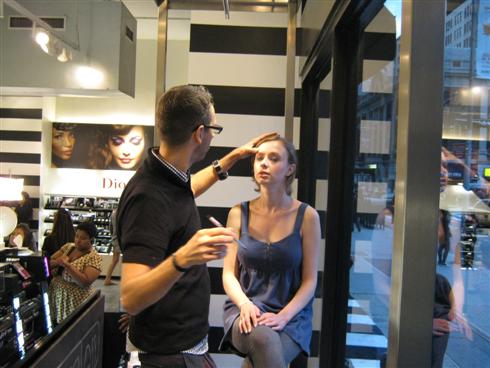 Mr. Pierce working his magic in the store window, as passersby observe.





Our makeovers. I loved the smoky eye shadow, but Guelda wasn't so sure. "I look like a hooker" she moaned. "Like a very expensive hooker," I corrected her.



If memory serves, I'm wearing Extreme Sheen Lip Gloss in Nectar and Guelda is wearing Visionaire Eye Shadow in Prism. The rest, I'm afraid, is a blur.



I'm still not sure what the purpose of Fashion's Night Out is, except maybe to make us feel privileged for paying retail, or perhaps to force us to confront our fear of crowds. But for all my complaining, I'll almost certainly be back for Fashion's Night Out next year, telling myself maybe this time will be different, maybe this time she won't be such a bitch.



Follow Pandora Young on Twitter: www.twitter.com/PandoraYoung