As the second biggest city in Spain, Barcelona is a highly worthwhile destination spot for summer travelers. A culturally vibrant city, Barcelona provides significant historical landmarks, innovative architecture,impeccably warm weather, and superb nightlife. Not to mention the delicious traditional Spanish food and drink like tapas, seafood paella, sangria, and churros with coffee. For those privileged enough to visit the city this summer, there are countless of culturally stimulating, fun things to do in Barcelona. Barcelona's highlights range from outdoor parks and historical plazas, to white sand beaches and some of the world's best nightlife.
Explore Parks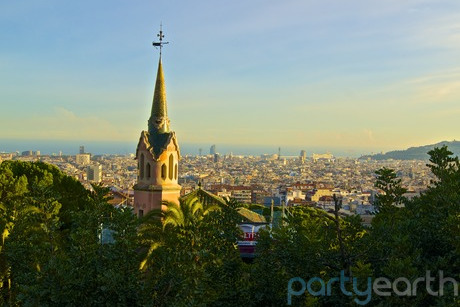 Barcelona offers architecturally innovative structures, providing lots to see while outdoors in Grácia. This is largely due to the creations of Antoni Gaudí, Barcelona's most famous architect. Park Güell, a park designed by Gaudí, mixes the landscape's natural beauty with artistically appealing structures. The park is centered on a hill and diverges into steep pathways, along which tourists can enjoy twisted stone pillars, mosaic artwork, and incredible views of the city. Other Park Güell highlights include the mosaic dragon fountain at the entrance, Gaudí's house that was transformed into a museum, and two buildings that resemble gingerbread houses. Other architecturally interesting hotspots in Barcelona include La Sagrada Familia, Montjuic, and Passeig de Gracia.
Discover Historic Plazas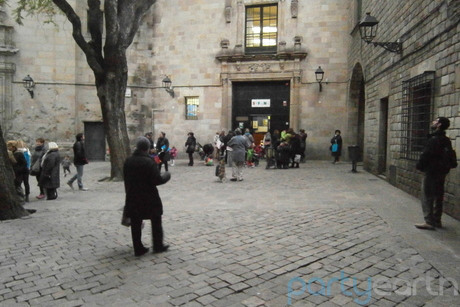 While in Barcelona, make sure to soak up some history at plazas in Barri Gótic. Placa Sant Felip Neri is one of the most beautiful squares in Barcelona and hasa chilling historical significance. The baroque church in this small square is the location of Gaudí's death, as well as a fascist's bombing that killed over a hundred people. Nowadays, Placa Sant Felip Neri is a scene of couples, tourists, locals, and children who attend Sant Felip Neri, a school adjacent to the church. Pickpockets are also common in this plaza - as with most Barcelona tourist destinations - so remain aware of your surroundings and mindful of your valuables.
Beach It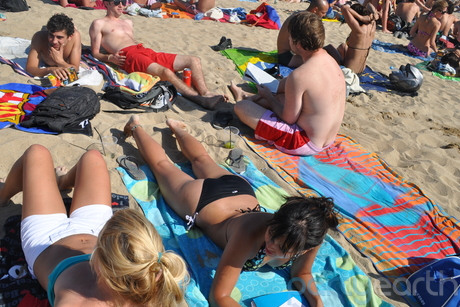 The hot, sunny weatheris optimal for the beautiful, white-sand beaches in Barcelona. In particular, Barceloneta Beach is one of Barcelona's most popular. Centrally localized, Barceloneta Beach is in an old neighborhood and nearby to many beach bars, restaurants, and casinos. This lively beach attracts rollerbladers, bikers, skateboarders, dog walkers, windsurfers, and tennis and volleyball players. Although this is not one of Barcelona's listed nude beaches, you will likely spot the occasional topless female tanner. By night, the beach embodies the party atmosphere with live music from guitarist and bongo players.
Stay Out Late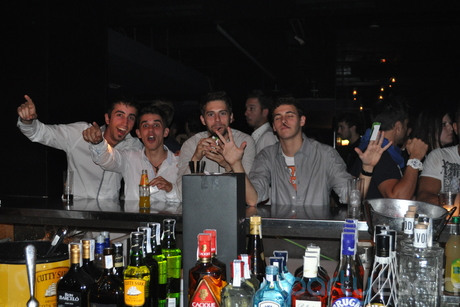 For the eager club-goers, Barcelona provides unbeatable nightlife, most notably at the clubs in Port Olímpic. Specifically, Opium Mar - with an outside patio, an incredible ocean view, and a lively dance floor - lives up to its reputation as one of the best clubs in Barcelona. The crowd consists largely of impeccably dressed, good-looking people from all parts of the world. The outdoor seating area provides modern lounge couches and mood lighting for patrons to enjoy the fresh outside air and the beachfront view. Inside the club, there is a huge dance floor and top 100 tunes and house music. Barcelona often has famous DJs performing,which have included David Guetta and Tiësto.
This article is by Mariah Morton, Party Earth writer.
Click here to get the inside scoop on the best concerts, festivals, parties, and more in your city every weekend!