Planning to celebrate New Year's Eve in New York City? Well, you're not alone. Everyone knows that the Big Apple is the place to be on the last night of the year. What everyone doesn't know is that the iconic ball drop in Times Square represents only a small fraction of the festivities happening in the city on the 31st. This year the coolest New Year's parties in NYC will take place far out of reach of the impenetrable crowds brought on by 7th Avenue's influx of wide-eyed tourists. And lucky for you, we know where to find them! Of course, those looking for a little ball-dropping fun, we've got that for you too...
Elegant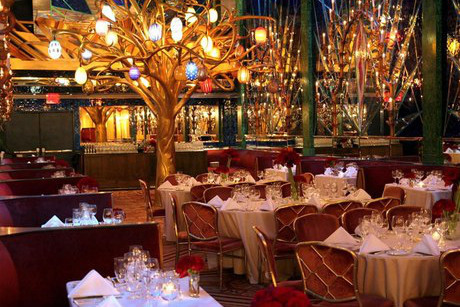 If a luxury dining experience at one of the city's most opulent restaurants sounds good to you, then The Russian Tea Room is the perfect setting for your New Year's Eve celebration. Join the sophisticated and celebrity-studded crowd that frequents this iconic venue as they dine on a decadent four course meal, or skip straight to the after-party where guests will make sure 2013 goes out with an elegant bang.
Ritz & Glitz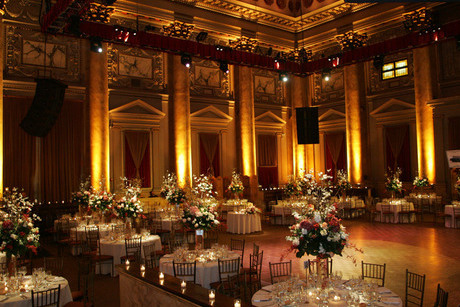 Everything about Capitale New York's 12th Annual New Year's Eve 2014 Gala screams A-list. Impeccably dressed celebrities bump elbows with glamorous young socialites as they dance to tunes spun by New York's top DJs. The picturesque architecture of this landmark building looks like something out of a movie scene, and after a glance over the shoulder at a notable guest like Bar Refaeli or Jay-Z, you'll have to pinch yourself to make sure you're not actually in one.
Exclusive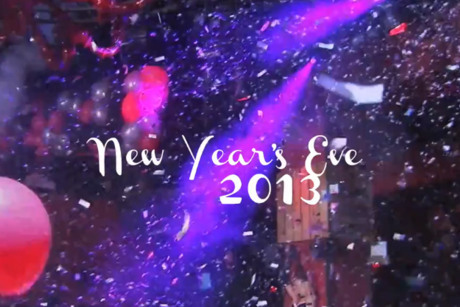 Spend your New Year's Eve with the city's real-life Chuck Bass's and Serena van der Woodsens, and join them as they unapologetically down glasses of champagne and dance on tables reserved with Daddy's credit card. The New Year's Eve party at Tao, an Asian bistro at the top of the list of the city's most famed nightlife destinations, may be one of the hardest to get in to. But once you're passed the venue's stone-faced bouncers, you won't regret the extra legwork it took to get in.
High-Life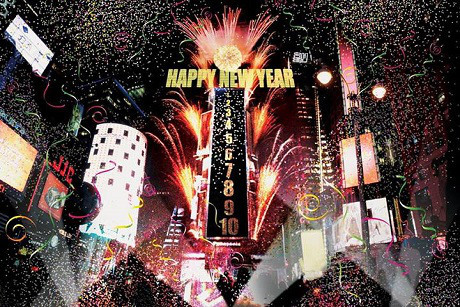 A bar, restaurant, lounge, and pool hall all rolled in to one chic, trendy, high-class package, Slate is the destination of choice for New York's young, fabulous, and far from broke population. Enter in the championship billiard tournament, relax in the ultra-lounge, get a little frisky on the dance floor, or do all three. There will be plenty of beautiful people to schmooze with, which means plenty of potential candidates for that good-luck New Year's kiss. Wink, wink.
Traditional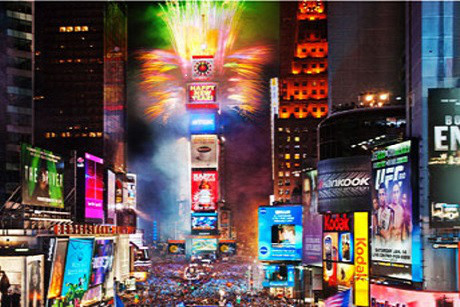 There's hardly a shortage of celebratory events that kick off the New Year, but few get as much national coverage as New Year's Eve in Times Square. A massive annual gathering that dates back to 1904, New Year's Eve in Times Square is attended by up to a million people every year, many of whom arrive several hours before the sun even sets. The pinnacle is obviously watching the ball drop while you and your million new-found friends count down in unison. Oh, and that Seacrest guy is hosting.
If for some reason you're still unsure, maybe these two magic words will seal the deal: OPEN BAR. That's right, at nearly every party on this list, guests get to over-indulge in their festive drink of choice for absolutely free. So there's really no reason to miss out on these awesome celebrations. This New Year's Eve, New York City is your apple. Take a bite.
This article is by Courtney Roseborough, Party Earth writer.
Click here to get the inside scoop on the best concerts, festivals, parties, and more in your city every weekend!