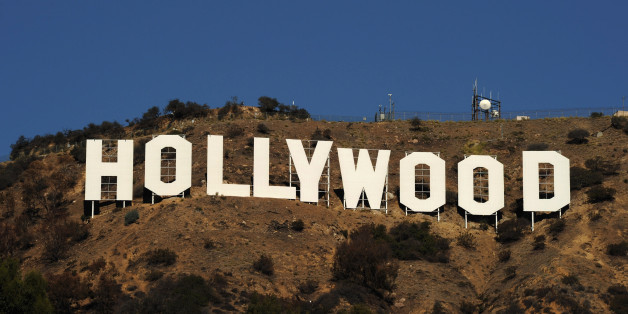 Axelle/Bauer-Griffin via Getty Images
The Los Angeles 2020 Commission was tasked with tackling many of our region's biggest issues, and in the coming weeks, their report will be the subject of much discussion and debate. However, Commission members acknowledge right upfront that their recommendations for growing our regional economy were not comprehensive, particularly when it comes to what is still considered "The Industry" here in Southern California.
The motion picture and television industry is responsible for 187,887 direct jobs in California, $17.1 billion in wages and 129,880 in production related jobs, according to the Motion Picture Association of America. A substantial percentage of these are union jobs like carpenters, drivers, electricians, technicians, engineers, craftspeople and other trades that have been a traditional pathway to the middle class.
But California, once the undisputed capital of the entertainment industry, has already fallen to fourth place in total live-action film production and total film-related jobs -- behind Louisiana, Canada and the United Kingdom.
As we work to address the growing gap between the rich and poor, we need to address the shrinking number of middle-class jobs in the entertainment industry. When production moves to other states, other nations and even other parts of California, it isn't the high-paid stars and producers who lose their paychecks. It is the below-the-line crew, the post-production facilities and all the other interrelated trades and businesses who lose their paths to the middle class.
As Mayor Eric Garcetti put it so well, "The film and entertainment industries are absolutely essential to California's middle class ... These jobs not only support California families, they generate revenues that pay for schools, infrastructure and other state services."
As the former head of the Writers Guild, West, I worked closely with the guilds and unions representing the entertainment industry workforce. While there were certainly some major points of disagreement with the studios around how to equitably share the enormous profits being generated, there was also a keen understanding of the common cause of keeping this high-wage industry here in Southern California.
This industry is so big and such an important path to the middle class, its size alone requires that it be a key part of our economic development strategy. Beyond direct jobs, we also need to understand the incredible economic benefit of an industry that essentially "markets" our region to the world. So, from tourism to local manufacturing, "The Industry" helps create jobs in many other industries.
Keeping and promoting middle class jobs in the entertainment industry will require numerous concrete actions, including speeding up the time it takes to grant permits, graduating more highly-skilled workers from our high schools, community colleges and universities and addressing the growing disparity in the financial support offered between California and other states. I, along with numerous others, believe the disparity in taxpayer support should be addressed with federal legislation that prevents states from spending tax dollars to rob jobs from one state or region from another. Yet, until such legislation is passed, we need to at least be competitive.
There are numerous other steps we can take. But the first step is making sure that protecting middle-class jobs in the entertainment industry is a top priority -- not an afterthought.
The old adage is, "Everybody has two businesses: their own and show business." If we don't pay better attention to the middle-class jobs generated by the entertainment industry, Los Angeles will be down to only one business.
--
Patric Verrone is the former President of the Writers Guild of America, West. His writing credits include The Tonight Show, The Simpsons and Futurama.
FOLLOW HUFFPOST