This blog is part of a series organized by The Huffington Post and the NGO alliance InterAction to call attention to the crisis in the Sahel, a region in sub-Saharan Africa where more than 18 million people face starvation and 1.1 million children under the age of 5 are at risk of dying from acute malnutrition. Click here to read more of HuffPost Impact's coverage of the Sahel and here to find out what InterAction members and others are doing in the Sahel.
I was back home in the United States when I head the news. Kano, the city I had just visited several weeks earlier, in October, had suffered widespread bombings. Abuja, the Nigerian capital, was also the target of bombings and threats of bombings from terrorist organizations based in Northern Nigeria. The hotel I had stayed in at Abuja was threatened specifically, leading many expats to abandon the hotel. Then, I heard the news that one of the key partners of my organization -- Books For Africa -- had been kidnapped in the Port Harcourt region of southeastern Nigeria. He was home safe, but traumatized, after a ransom was paid. I had just been riding in a car with him visiting schools across the region several months earlier.
Wow, I thought. Things seemed so safe and calm when I was there. Things can change fast in the Sahel.
Nigeria is a large and important country in Africa and the world. It has a population of 158 million, and it is one of the largest producers of oil in Africa. On the interface of world religions, with a Christian south and east, and an Islamic north, Nigeria is a center of geopolitical developments globally. What happens in Nigeria matters to the United States, and to the world.
Each of Nigeria's 158 million people has hopes, dreams and aspirations. Each and every one wants to achieve his or her goals to make a better life for themselves and their families. That is why Books For Africa is in Nigeria. It is, in fact, one of the countries where our books are most in demand. Last year alone we shipped 473,000 books to Nigeria. This year, 517,000 books.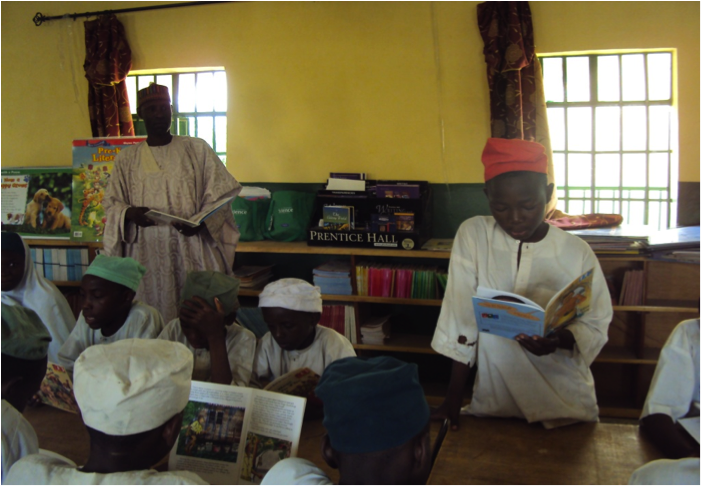 We shipped them to people like Abubakar. Abubakar is 14 years old, and lives in Kano in the Islamic north, where he attends Islamiyya Primary School. "We now have our very own library, and it is full of books from America! Can you imagine this, in our school? We have books in every subject, math, English language, computer and elementary science, and best of all we have storybooks, too!" And then there's Nafisa, a secondary student in Kano. "Reading the books, I thought, wow, these writers are really trying. They spend all their time writing just for other people's pleasure? People like me? And I felt like I owed those writers something." There is Usman, a university student, who said of a statistics book he received, "The donated book was not only helpful, but 'God sent.' I took it to school and every one of my course mates photocopied and read chapters from the book because it just described our course content, that is what it did!"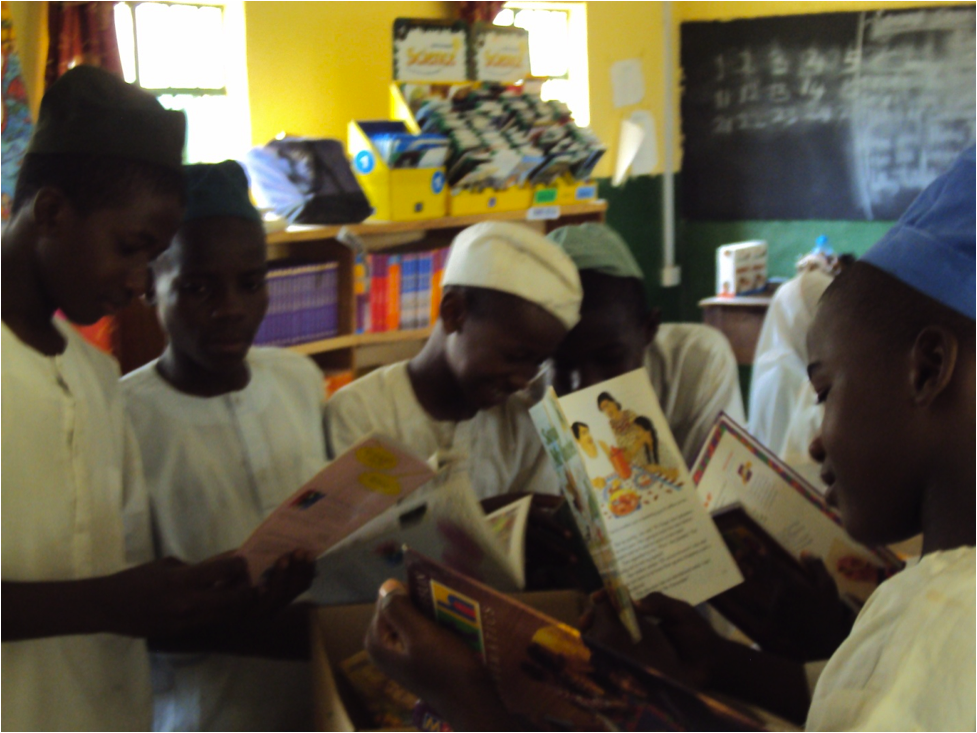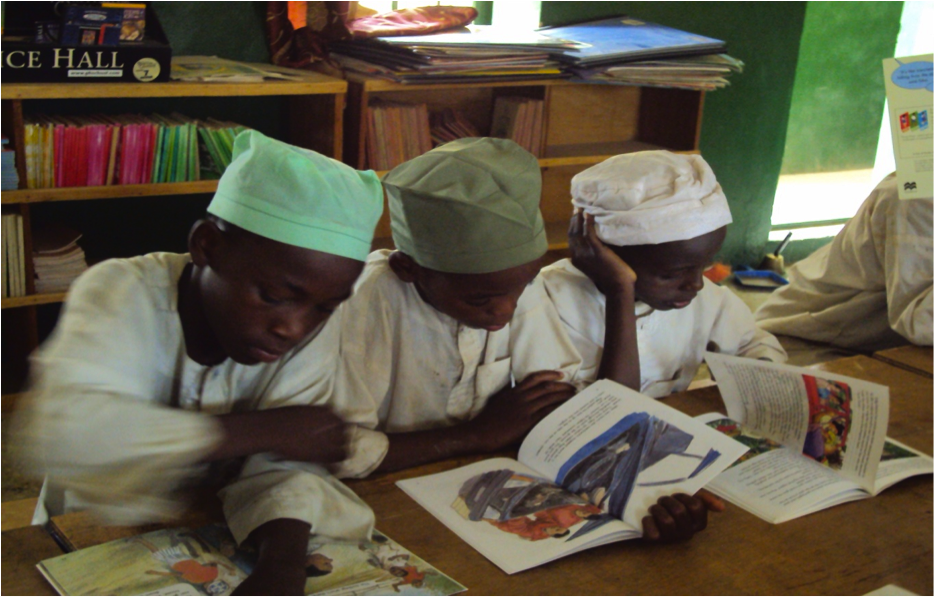 And finally, there is Onyinye, 12 years old and in primary school in Anambra State in Southeastern Nigeria, who said "I am moved by the books donated to my school. It makes me want to visit the school library during free periods to read stories. I wish to continue my education until I get a first degree."
These are just some of the millions of Nigerians seeking to improve their lives through education. Books For Africa is honored to have the opportunity to help them. Books For Africa has the opportunity to work with key organizations in Nigeria such as the International Foundation for Education and Self Help (IFESH). IFESH is Books For Africa's key partner, distributing books in the Kano region. We also work with the Sir Emeka Offor Foundation. The Sir Emeka Offor Foundation has distributed over 264,000 books across the southeastern region of Nigeria, and further afield. And, notably, the funding to ship and distribute these books has come from Sir Emeka Offor himself, a Nigerian businessman and philanthropist -- demonstrating that philanthropy is alive and well in Nigeria and that Nigerians are ready and willing to help themselves.
So, we will keep sending books to Nigeria. To IFESH. To the Sir Emeka Offor Foundation. To Abubakar and Nafisa and Usman and Onyinye. In truth, we are really helping them to help themselves through education. And by helping Nigerians to create a more prosperous, educated, and stable Nigeria, we are really helping ourselves as citizens of the world. Because a stable, prosperous, more educated world is in the best interest of all of us.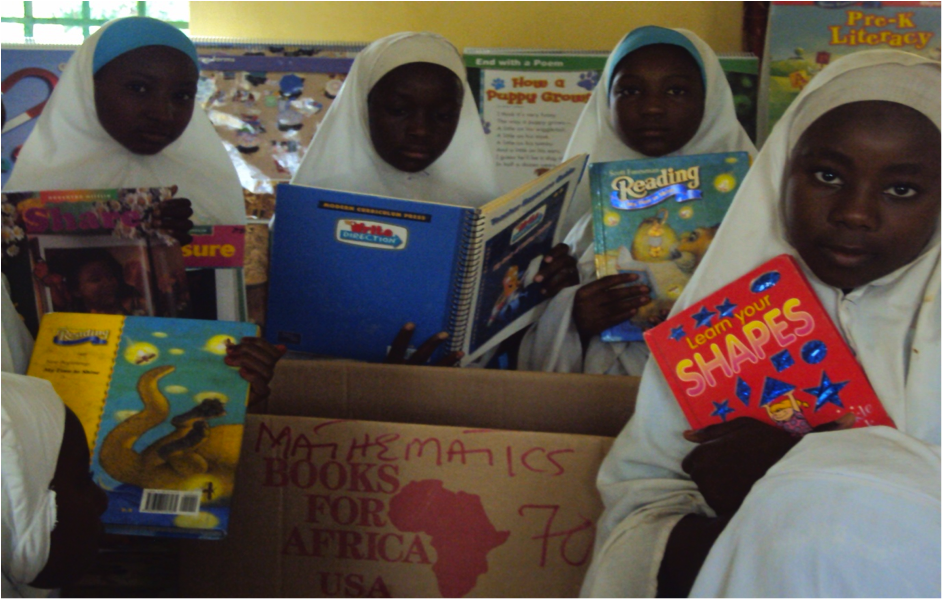 Photos courtesy of Patrick Plonsi.
SUBSCRIBE TO & FOLLOW MUST READS
The internet's best stories, and interviews with the people who tell them. Learn more