We sit on the precipice of a total meltdown of one of the key economic backboners of this great nation.
The professional pornography business is in jeopardy.

It's our patriotic duty to do all we can to save this vital economic engine before the unemployment rolls swell up with our beloved starlets and studlets. Think of the incredible job losses that will occur if the adult industry goes under. There will be a sticky mess of unemployed actors, actresses, directors, producers, cinematographers, gaffers, set builders, grips, drivers, fluffers, lubers, mopper-uppers, vibrator polishers and craft services people. As a country, can we standby and watch yet another noble industry wither and die?
Evidence of this disturbing trend abounds, look at the hardworking men and women across the spectrum being swept away in the amateur porn tsunami: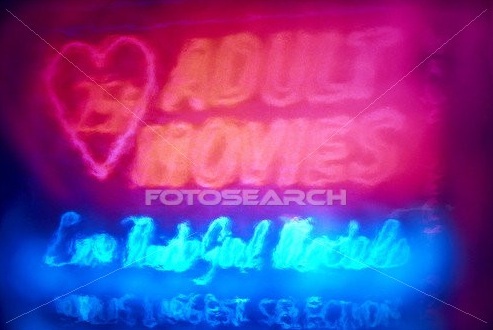 1.) Porn Moguls: Rumors that the industry was in trouble began a year ago when industry veterans such as Wicked Pictures founder Steve Orenstein admitted there was going to be belt-tightening in the pantsless industry. Thanks to the recession, cutbacks had to be made. Wicked was forced to produce a mere 48 movies...

2.) Porn Superstars: Poor Sasha Grey was forced to star in a Steven Soderbergh production. And not even a good Soderbergh movie like the ones where George Clooney robs casinos while Brat Pitt eats Skittles, but rather one of his "films" like Bubble, Che and Solaris. If it wasn't for the dwindling profits, there is no reason a seasoned gangbanging aficionado like Grey would be wasting her prime gangbanging years on R-Rated arty claptratp like The Girlfriend Experience.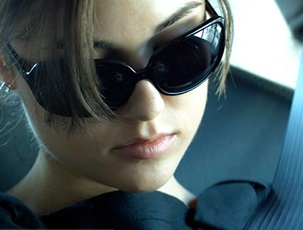 3.) Gay Porn Twins: Popular hunky hardcore African-American gay porn star twins Teyon and Keyon were arrested for a series of rooftop burglaries in the greater Philadelphia region. The stores robbed included a Rite Aid where condoms and cigarettes were filched, and a Wings and More, where presumably, chicken was among the ill-gotten items. Condoms, cigarettes and fried poultry? Tools of the trade and food to keep the stamina up? Are not Teyon and Keyon a living XXX version of Jean Valjean stealing bread to ensure the family's well-being? Give a man a fish, he'll eat for day. Teach a man to perform fellatio that really pops on-camera and he'll eat forever... At least until everything dries up and the only way to secure nourishment is breaking-and-entering with a handsaw and an ax.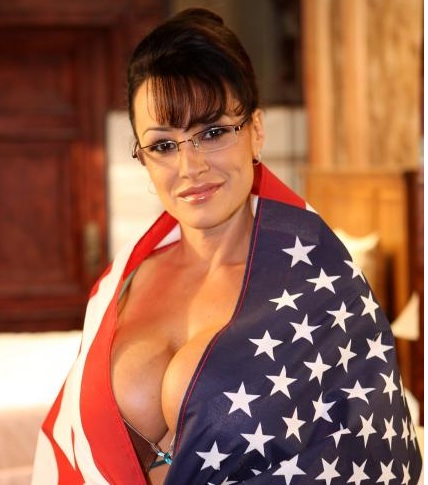 4.) Porn Look-Alikes: In her resignation speech, Sarah Palin proudly proclaimed that she isn't one of those "dead fish," the kind that "go with the flow," and that she's a "good point guard" who "knows exactly when to pass the ball so that the team can WIN," and that by her vacating the governor's mansion "America is now, more than ever, looking North to the Future. It'll be good." Alaska may indeed be better off without her, but Palin's selflessness has its bounds. You know whose livelihood was ripped out like the guts of so many rainbow trout caught by Todd's fly? Nailin' Palin star/lover-of-country Lisa Ann. Perhaps Sarah will stay in the spotlight, but without the cache of holding elected office, Nailin' Palin lacks context. Instead of being a Costa Gravas-esque look at the corrupt political machinations at the Alaskan state level, it's yet another story about a bespectacled governor who lets random Russian interlopers lay their pipelines. Thanks to Gov. Palin's dedication to Alaska, there will be no sequel. So sorry, Lisa Ann. You are now one of those dead fish who suck at basketball.
5.) Heartland Porn Moms: In the mainstream media, only CNBC's intrepid reporter Melissa Lee has the yankers to uncover the fiscal collapse of the porn industry. In an one-on-one with "real American" porn star Jesse Jane, Lee probes deeply about how she competes with all the other big-breasted blonde-haired beautiful girls. It ain't easy, folks. She has to leave her comfortable suburban life in Oklahoma City seven or eight times a year to shake her literal moneymaker on glistening stripper poles for thousands of dollars a night. It may sound glamorous, but life on the road can be soooooooo taxing. Back home: she's raising her son, doing her laundry, and eating her frozen yogurt. We can all empathize with F.A.M.E.'s 2008 "Hottest Body," it's hard for families to make ends meet these days. And as Jane says, she's normal, just like you...As long as you've won an AVN award for "Best Girl-Girl Sex Scene" like her epic 9-minute work in Pirates II: Stagnetti's Revenge.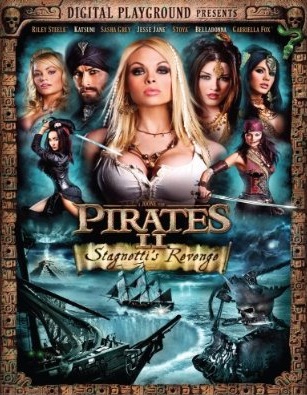 The evidence of the adult entertainment industry's demise is overwhelming, but that doesn't mean Americans should lie back and take it. In fact, you should stop lying back and taking it. All you wanna-be Jack Horner's need to turn off your flip cameras and start respecting the work that America's professional pornographers do.
You wouldn't want an amateur firefighter to show up if your house was burning down, nor would you want an amateur heart surgeon to operate on your ticker, but yet you have no problem with untrained hacks attempting to capture double penetration in their rec rooms? Somone is going to get hurt, which will lead to more healthcare costs down the line. I can't emphasize this enough:
Amateur porn is bad for the economy, which means it's bad for the American way of life.
Besides, the footage is always grainy, the camera angles are always wiggy, the audio is always muddy, and the bodies are always jiggly, pasty, and stretch-marky. Leave the beauty that is well-lit on-film sex to the talented and dedicated artistes who know what they're doing.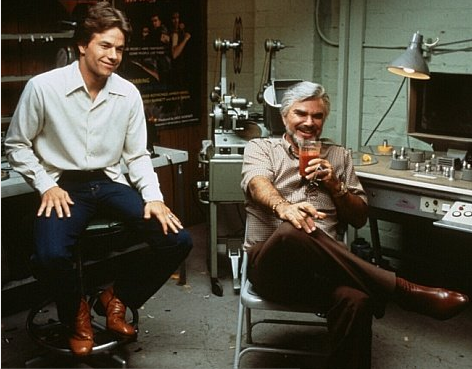 Adult entertainment needs our help. We need get this country back on its feet, and you know what needs to be done. Ask not what professional American pornographers can do for you...
It'll be a lot cheaper, and a lot more fun, than buying a car from GM.
This Blogger's Books and Other Items from...
FOLLOW HUFFPOST