This week is theoretically the start of the "Winter Art Season" in Chicago. Yet a lot of the galleries seem to think that the way to address the economic malaise is to present mediocre art.
In many of the galleries I've visited in the last month, I noticed that some where selling exceptionally well - surprisingly so. Art is not something folks need the same way they need food. It is much more about satisfying the soul than feeding the stomach. I guess there are different kinds of ways of measuring need.
As I've said previously, galleries need to be particularly creative in addressing this economic downturn. So many have already had their agendas compromised by the internet, which deprives them of their secrecy and exclusivity. After all, a collector can search out an artist and contact him or her directly and artists are certainly capable of generating their own mailing list without relying on galleries and can distribute jpegs every time they complete a worthy piece of art.
Unfortunately, I sense that there are numerous galleries that are not going to be around much longer. I doubt they have anyone to fault but themselves. Good art at good prices will sell. I'm seeing it happen. But galleries that expect to sell the same borsch they have been getting away with for years are in for a cold awakening.
That said, I did find several exhibits that stuck out for their quality. Friday's best show opening was at the solid, conscientious and thoughtful Catherine Edelman Gallery, where Robin Bowman's powerful photographs are coupled with the narrative of the subject. These are mostly troubled kids, from all over the U.S. who were photographed and then interviewed. Their images and their stories are moving and bracing. Very strong work - a great show to see with teenagers.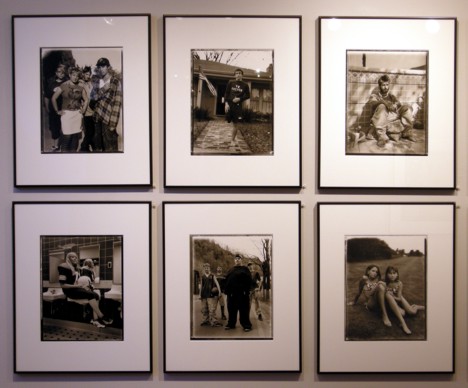 Just barely down the block is and impressive exhibit at David Weinberg Gallery where staff curator Aaron Ott has put together another nice show of work by local artists Beverly Kedzior, Stephanie Serpick, Tricia Rumbolz. Both Edelman and Weinberg are thoroughly professional galleries that work with the artists and seek to move them along in their careers, as opposed to galleries that merely present exhibitions. The show at Weinberg is titled Overlap and features artists whose work does just that.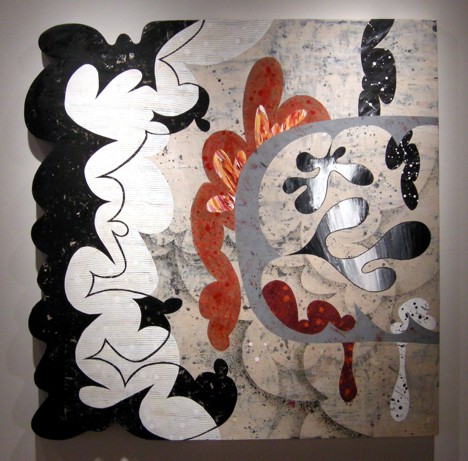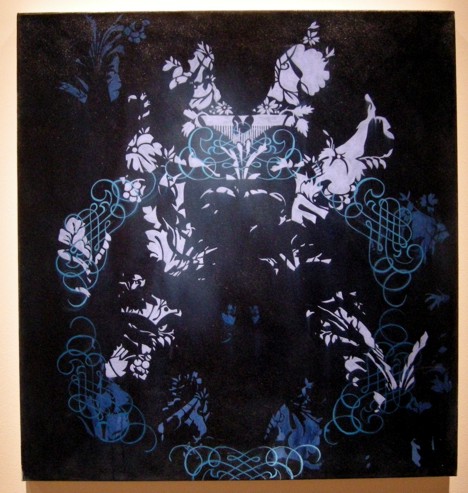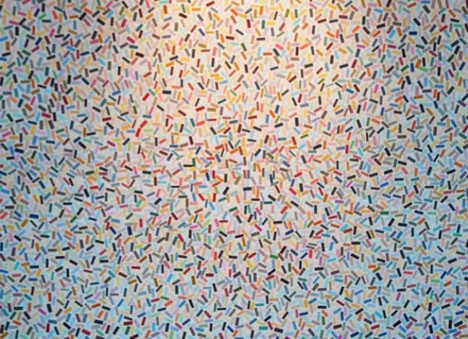 One of my favorite artists, Vera Klement, has an exhibition at Printworks. The show includes newer and older works on paper and the contrast between them is interesting and informative. Klement's art often exists in visual stanzas, themes fragmented to add an ambiguity that asks us to engage and complete the content. She's a keeper.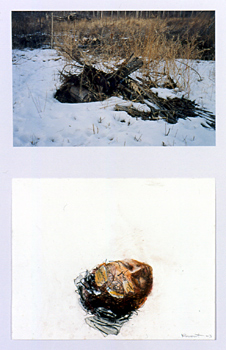 Over in the West Loop is a well-conceived group show at Western Exhibitions about sky references. Scott Speh, the gallery's director curated this show. It has been gratifying to watch Scott grow over the years, from the off-the-beaten path spaces he used to occupy to the more prime-time space he has now. Furthermore the loyalty he and his artists have had for one another pays off as our response is enhanced by greater familiarity with their vocabulary. I suspect we're going to be paying attention to Scott Speh for many years to come. I was surprised by the strength of the show. Too often group exhibits fall somewhere near the lowest common dominator, but here all the work is strong and some of it unexpected, particularly Michelle Grabner's flocked corner piece; simple and beautiful. Stan Shellabarger also contributes work that was new to me that continues his exploration of marks made by humans. It is not a big show but it's a good one. And in the 2nd gallery is an installation by Pedro Velez. A powerful contrast. I'm glad to see Pedro back in Chicago after a 5 year hiatus in Puerto Rica. We benefit by having artists of his caliber, strength and insight here.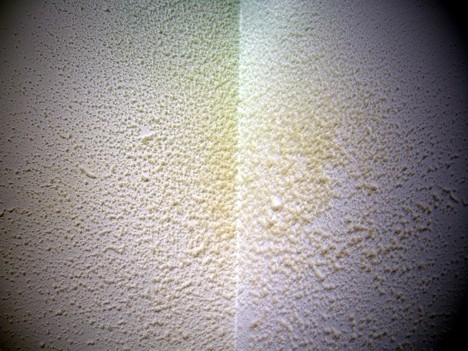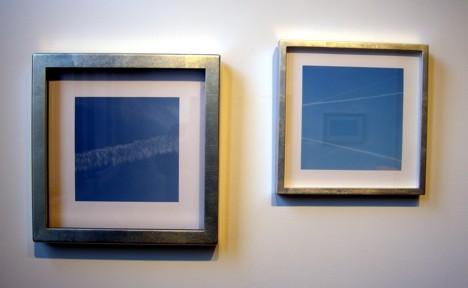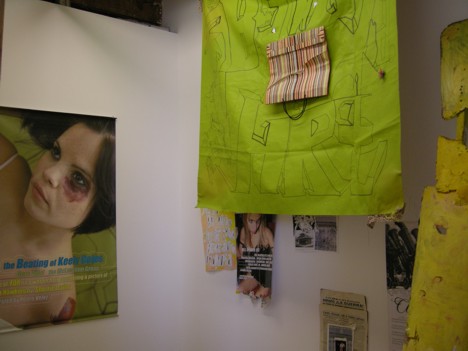 There are a lot of excellent apartment galleries in Chicago; a phenomenon that is too rare outside our city. Many only last a year or two, which is often their intent, and some just keep growing until they are like Western Exhibitions. Caroline Picard is one of those extremely talented individuals who has shaped much of the alternative art scene here. She is smart and savvy and her gallery, Green Lantern has consistently presented slightly aberrant, thought-provoking shows. This one, which opened Saturday, is no exception. It's a small group exhibit of works in tactile mediums documenting various approaches to illness in our society by an array of artists whose work often borders on the whimsical All good, I particularly like Clare Britt's work.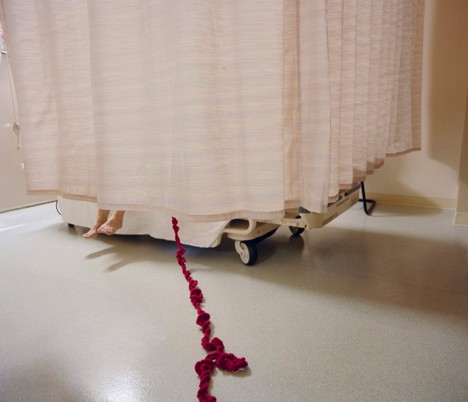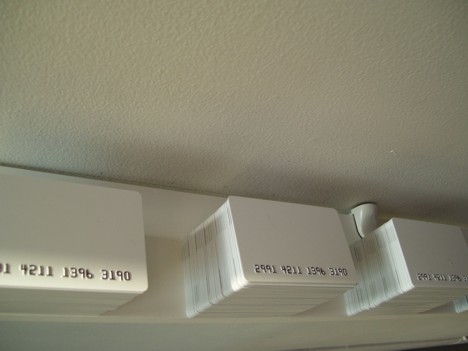 Jim Lutes' fine exhibit opened last weekend at the Renaissance Society. I like his work, feel fairly familiar with it and enjoyed seeing some familiar paintings, pieces I've forgotten and work that was new to me. Jim works most in the painstakingly slow process of egg tempera. The work takes a long time to complete. Paintings are not made haphazardly. By definition they they are made through contemplation and are best unraveled by a slow looking, conscientious consideration.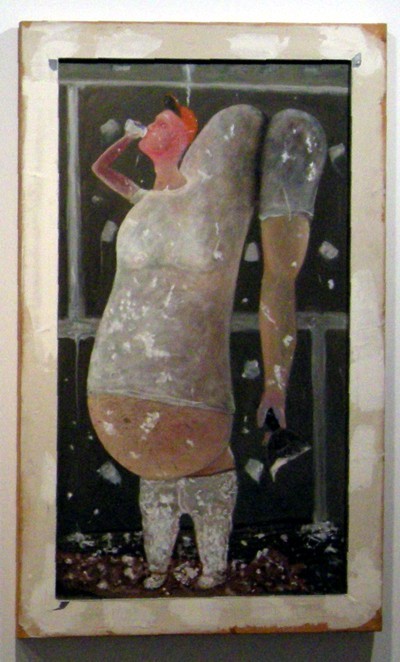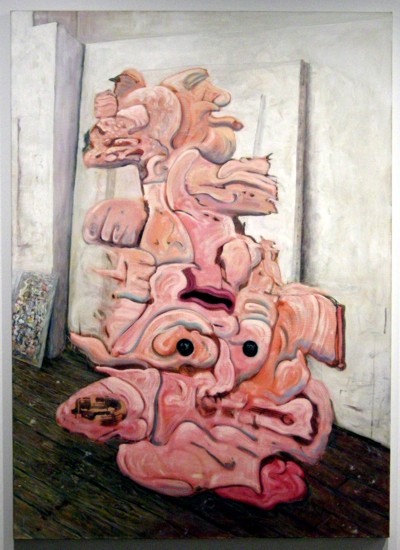 Going to Chicago's fine art galleries doesn't cost a thing. And if you go to the openings you get free wine. Let's see: new experiences. nice people, warm environment, free culture, a glass of free wine and you might fall in love. What could be better?
Stay warm
Paul Klein
SUBSCRIBE TO & FOLLOW THE MORNING EMAIL
Start your workday the right way with the news that matters most. Learn more