The fiery scent of coconut oils and pungent spices of St. Catherine's Jamaica seems thousands of years away from Lena McCalla Njee's autistic classrooms of Augusta Street School, part of the Irvington High School system in New Jersey. Author of the two classic children's books Ivan Gets a Dream House and Autism Inspires! Hope as a Parent's Savior she has inspired and helped the Northern New Jersey education community to confront autism and homelessness. Lena grew up one of ten children, raising pigs and chickens on her parent's farm, 70 miles outside of Kingston Jamaica.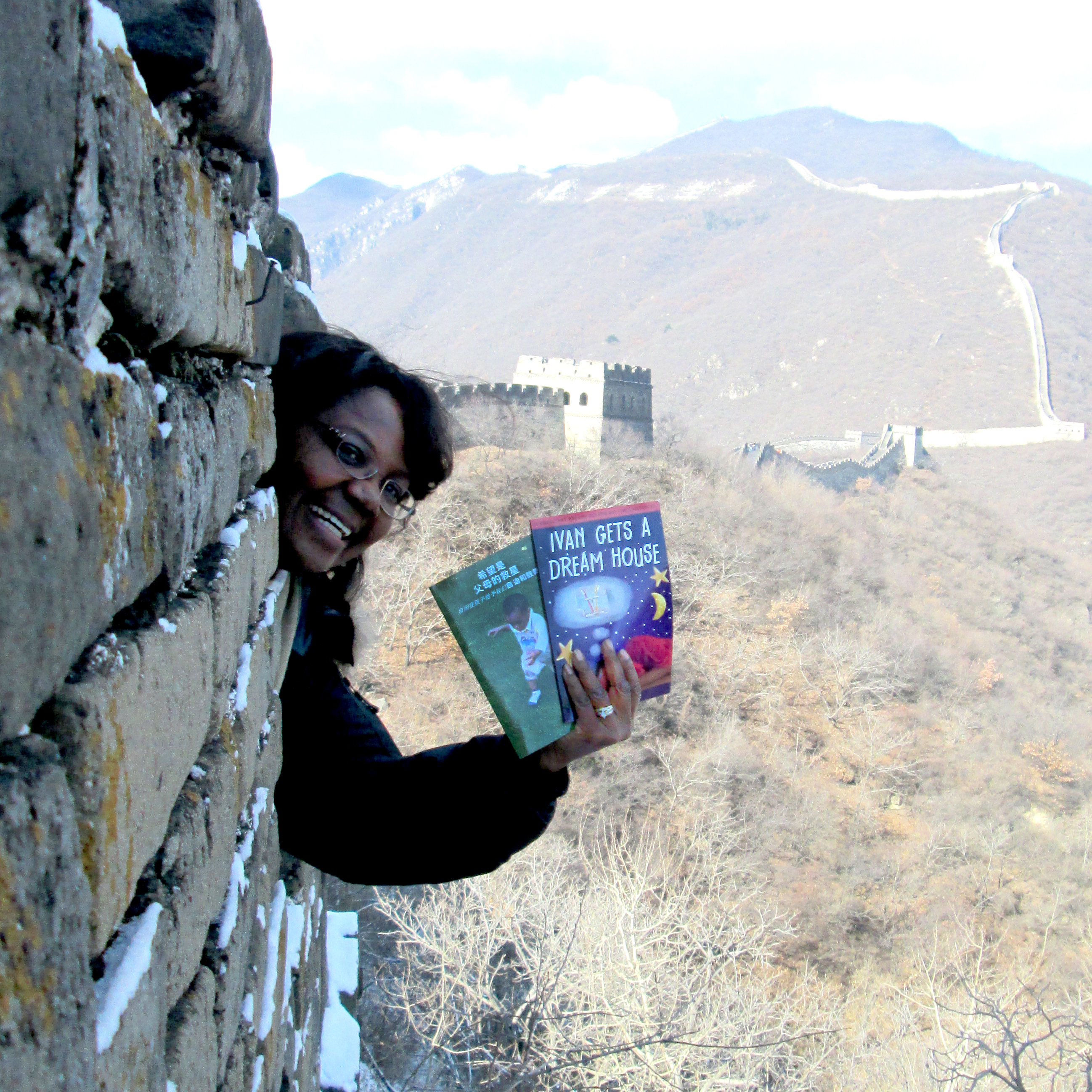 Lena McCalla Njee, here on her trip to China, has had her works translated into Mandarin. Image courtesy of the author.
"We grew our own food and sold it every weekend at our local market" she said in a recent phone interview. Pursuing a teaching career, Lena managed to immigrate to the United States, becoming a special education teacher after attending Lehman College and successfully completing her degrees at New Jersey City University. "I had this urge to work with the disabled, and needed to write about the community I served." She said.
In 2009 Jamilah Deans found her son Gregory unable to communicate and relate to other kids in kindergarten. Living Milburn, New Jersey, she and her husband, Gregory senior sought professional medical help and were shocked to learn that their young son was autistic. "All of a sudden our family was hit with a huge economic burden of $3,000 a month in professional fees." Said Jamilah.
Since both parents work, they withdrew their daughter from private school and relocated from Milburn to Irvington, New Jersey to a less expensive neighborhood to cut their living expenses. They met Lena McCalla Njee at Augusta Street School in Irvington.
Lena transformed the lives of many families with autistic children according to Jamilah Deans. She pioneered a new teaching style that has brought remarkable results to parents and families of autistic children. "Using her books and my son Gregory attending her classes helped him eventually rejoin regular classes with the rest of the student body."
Just moving a few fingers can be a cause for celebration. "Suddenly our son Kye became very excited about the things he could do." Said Dr. Teresita N. Walters, an adjunct professor at Seton Hall University, South Orange New Jersey. Her six year old son worked diligently under Lena's supervision to use a computer mouse. "Technology and her personal touch helped Kye to communicate better and advance his ability to communicate feelings." Continued Dr. Walters. "Her work with Kye is helping him add words to his vocabulary."
Currently, there is a growing demand for books for children with special needs. Karen Strauss, President of Strauss Consultants, is considered one of the top experts in the marketing and distribution of children's books has worked with best-selling authors such as Jan Brett, Martha Stewart and George Will. "Self publishing has now become mainstream, and leveled the playing field for new authors such as Lena McCalla Njee with legacy publishers." Strauss herself has been instrumental in working with over 30 authors, helping them market and distribute their books, resulting in articles in USA Today, Huffington Post and Publishers Weekly, driving sales of thousands of books.
"Lena's books are a must read for every family facing autism or homelessness" states Steve Mariotti, founder of Network for Teaching Entrepreneurship, NFTE, the world's largest education non-profit geared towards teaching entrepreneurship. "Lena is the country's leading educator on autism and homelessness," said Steve in a recent phone interview.
There has been an increased interest in books featuring children with special needs." states Andrea Spooner, Editorial Director at Little, Brown Books for Young Readers. "The major success of books like Wonder by R.J. Palacio featuring a boy with extreme facial deformities, and I Funny by James Patterson featuring a wheelchair-bound boy who wants to be a stand-up comic demonstrates the growth of special needs books becoming more mainstream." Andrea further points out that stories about children facing marginalized circumstances such as poverty or homelessness are in greater demand by publishers today, as well as normalizing stories in which special needs children's differentiating characteristics are clearly present but not over dramatized.
"Parents and other special education teachers deserve the real credit. They were the ones who pushed me to write these books." Said Lena. Despite her hectic schedule running special needs classes in Irvington, Lena McCalla Njee managed to translate her books into Mandarin and Spanish and has lectured in China.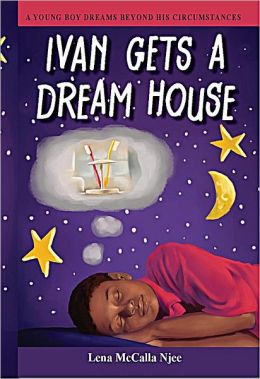 Helpful hints for overcoming common obstacles with Autistic children. Questions? Email Lena or visit her website here
My child does not make eye contact and plays with himself instead of others, a classic sign of Autism.
Solution: Send your child to a medical professional to rule out Autism.
My child screams, has temper tantrums and is unable to express needs and wants.
Solution: Show your child pictures of items, people or activities. Give them a choice and ask them to select a picture that he or she wants.
My child talks, but is incapable of asking for his or her needs to be met. Physically pulling at me or crying until I can figure out what my child wants.
Solution: Have face-to-face contact and mouth the items that you think he or she wants until the child the correct word, indicating what they want.
Do you need help to advocate for your child with local and state educational boards?
I don't have any money, I don't have the funds to get professional help.
Solution: Contact your local district education board. By law, they must provide free and appropriate education for all special needs children. Contact your local elected official.
I do not speak English very well.
Solution: Your board of education must provide materials and information that you can understand.
Are there organizations that will provide assistance for my Autistic child?
Solution: The Autism Society of America, Autism Speak and an amazing interactive website, www.MakeBeliefsComix.com that offers Autistic families to play with their children using animated cartoons, all free of charge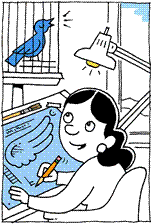 Image courtesy Make Beliefs Comix.
Make Beliefs Comix is the world's most authoritative and popular education website reaching over 250,000 parents, children and educators a month. Cited by Google Literacy Project, The United Nations and Parents Choice , this popular site attracts many families with special needs. "Our Printables Section of the website helps parents, educational therapists and children write and draw about their emotions by looking at a face - something that is often very difficult to do for an autistic child," said Bill Zimmerman, its creator. He continued "Our Autism Spectrum Page in the Special Needs Section demonstrates how comic-strip making by parents and therapists working with Autistic children helps kids understand the emotions of other children."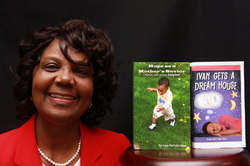 Meet Lena this coming September. Image courtesy of the author.
Meet Lena McCall Njee in person for two hours on Friday September 4pm 27th, 2013 at Clifton Public Library Clifton, N.J. Her workshop, will be given at no charge.
Paul Wisenthal is a Pulitzer Prize nominee and award winning writer based in New York. Wisenthal has written over one hundred published articles on alternative education programs and leads the nation in publishing stories of youth overcoming addictions and social and economic challenges. His articles have been published by The New York Times, Newsday, USA Today, and The Daily News, Parade, Scholastic and National Geographic, many of which were syndicated around the country. He has written and produced television shows for CBS Saturday Morning, Sesame Street, The Electric Company and Big Blue Marble as well as developing stories for 60 Minutes, Nightline, 20/20, and Frontline.
SUBSCRIBE TO & FOLLOW ENTERTAINMENT
Get top stories and blog posts emailed to me each day. Newsletters may offer personalized content or advertisements. Learn more