Elliott Carter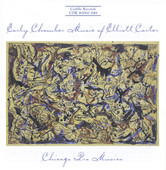 Elliott Carter, one of the greatest modern classical composers, was born in New York City in 1908. The young Elliott went to New York's Horace Mann School and was mentored by composer Charles Ives. After attending Harvard, where he earned a master's in music, Carter arrived in Paris nearing 1933, just as conflagration was about to consume Europe. As the streets sadly teemed with Nazi refugees, Carter studied with the legendary Nadia Boulanger, eventually returning to New York to teach and compose. In 1960, after first gaining world renown, he was honored at home with the Pulitzer Prize for his string quartets. His many awards include the Gold Medal for Music from the National Institute of Arts and Letters, the National Medal of Arts, and a second Pulitzer. The maestro, who said his music was born from jazz, composed until his passing in 2012. Remember him with "Cello Sonata: III. Adagio," performed by Chicago Pro Musica, from the 2005 album Elliott Carter: Early Chamber Music, an excellent introduction to this titan.
Buy: iTunes.com
Genre: Classical
Artist: Elliott Carter
Song: Cello Sonata: III. Adagio
Album: Chicago Pro Musica Elliott Carter: Early Chamber Music
Big Mama Thornton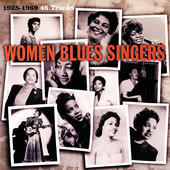 Blues singer, drummer, and harmonica player Big Mama Thornton was born Willie Mae Thornton in Montgomery, Alabama, in December 1926, to a minister father and gospel-singing mother, one of seven children. Even as a teen, Willie Mae was large in brilliance and stature, standing nearly six feet tall. At the age of 14, she lost her mother and had to join the workforce. Later that same year, she won a singing contest and soon left home for a musical career, making her bones on the road. In 1951, Thornton signed her first record contract and by 1953 enjoyed her first hit with Leiber and Stoller's legendary title "Hound Dog." By the '60s, after recording dozens of sides, her star began to wane. However, Janis Joplin's cover of Thornton's "Ball and Chain" in 1968 was a welcome triumph. By the '70s, hard living started to take its toll on Thornton's health. In July of 1984, she suffered a heart attack and was found dead in her California boarding house. Thornton's accolades include the 1979 San Francisco Blues Festival Award and induction into the Blues Foundation's Hall of Fame. Her collaborations include Johnny Otis, Sammy Green, Junior Parker, and Muddy Waters. Thornton's original 1953 version of the so famously Elvised "Hound Dog," from the collection Women Blues Singers (1928-1969), has all the markings of her early greatness.
Buy: iTunes.com
Genre: Blues
Artist: Big Mama Thornton
Song: Hound Dog
Album: Women Blues Singers (1928-1969)
Maria Callas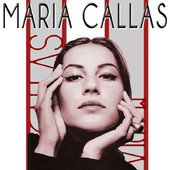 Soprano magnetar Maria Callas was born Maria Anna Sophie Cecilia Kalogeropoulos in New York City in December 1923, the youngest of three. Her childhood was plagued with feelings of great inferiority, with the exception of her voice. "My sister was slim and beautiful and friendly, and my mother always preferred her. I was the ugly duckling, fat and clumsy and unpopular. It is a cruel thing to make a child feel ugly and unwanted," as she told Time magazine in 1956. Callas made her professional debut in Greece in 1941, but did not make her first Italian opera appearance until 1951. A true diva, Callas became notorious for walking out on performances, and it was said that if you wanted to see a full show, you should show up to a rehearsal. As Callas said, "Fame is a long and lonely life." The cause of her death in 1977 at the age of 53 remains a mystery to this day. With scores of Callas treasures to collect, revisit the ever-stunning Giacomo Puccini masterpiece "Turandot-Act 3: Tu Che Di Gel Sei Cinta" (1954).
Buy: iTunes.com
Genre: Opera
Artist: Maria Callas
Song: Turandot-Act 3: Tu Che Di Gel Sei Cinta
Album: Maria Callas
Earl "Fatha" Hines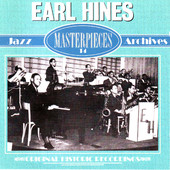 Jazz pianist, bandleader, and composer Earl "Fatha" Hines was born near Pittsburgh in 1903 into a musical family. His early professional life began in the 1920s when he moved to Chicago and befriended Louis Armstrong. A breakthrough year came for Hines in 1928, when he was composing, recording, and working with Armstrong and debuting his first big band at the Grand Terrace ballroom (co-owned by Al Capone). By 1940, Billy Eckstine became the band's crooner, and joining later were legends Dizzy Gillespie and Charlie Parker. Hines' piano style was likened to that of a trumpet. The maestro died in 1983 and leaves behind the eternal classic 1942 No. 1 Hines/Eckstine hit "Stormy Monday Blues," from the Earl Hines Masterpieces collection.
Buy: iTunes.com
Genre: Jazz
Artist: Earl "Fatha" Hines
Song: Stormy Monday Blues
Album: Earl Hines Masterpieces
Marianne Faithfull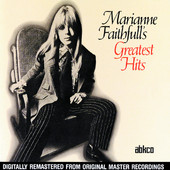 '60s icon/"it" girl and songwriter and performer Marianne Faithfull was born into an aristocratic English-Austrian family in postwar-era Britain. Faithfull's early career began on the coffeehouse circuit, and she started recording pop hits amidst the heyday of the British Invasion. After surviving a stormy stretch of the '70s, she emerged as a New Wave diva at the precipice of the '80s. Faithfull's issued scores of albums through to the aughts as well as marking film and stage credits, netting a loyal following among rock-'n'-roll nobility as an adored muse and inspiration. Her collaborations include Angelo Badalamenti, Daniel Lanois, Mick Jagger, Jack Bruce, the Vienna Radio Symphony, Billy Corgan, Beck, PJ Harvey, Jon Brion, and Tom Waits. Revisit Faithfull's delicate and haunting "Tomorrow's Calling," from Marianne Faithfull's Greatest Hits.
Buy: iTunes.com
Genre: Rock
Artist: Marianne Faithfull
Song: Tomorrow's Calling
Album: Marianne Faithfull's Greatest Hits
Joan Armatrading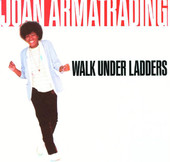 Singer/songwriter and guitarist Joan Armatrading is one of our most compelling 20th-century soundmakers. The West Indian native, born in 1950, grew up in England from the age of 7. By 20, she launched her career on the London stage in the musical Hair. In 1972, she signed her first record deal, and by 1975, she signed with A&M Records and later became the first British female artist to debut at No. 1 on the Billboard blues charts. Her collaborations include Glyn Johns, Steve Lillywhite, Sly and Robbie, The Faces, Thomas Dolby, and Chris Wood. Accolades for Armatrading, a three-time Grammy nominee, include the Ivor Novello Award and countless platinum, gold, and silver records. Armatrading continues to record and is currently conducting her farewell tour. The title "The Weakness in Me," from her 1981 album Walk Under Ladders, is heart-wrenching perfection.
Buy: iTunes.com
Genre: Folk/Rock
Artist: Joan Armatrading
Song: The Weakness in Me
Album: Walk Under Ladders