Eddy Arnold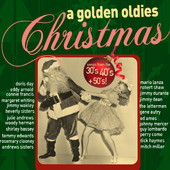 Country crooner Eddy Arnold was born in Henderson, Tennessee, in 1918, son of a sharecropper. At the age of 7, Eddy picked up the guitar, and by his teens, "the Tennessee Plowboy" was a regular on the local club circuit and radio. In 1943, Arnold became a member of the Grand Ole Opry. The next year, championed by RCA executive Steve Sholes, Arnold released his first vinyl, produced by Chet Atkins. Collaborations include Colonel Tom Parker, LeAnn Rimes, and Jim Reeves. With 85 million records sold, this Country Music Hall of Famer's credits comprise countless chart-toppers, The Eddy Arnold Show, and a host of films. Accolades include the Country Music Association's first Entertainer of the Year award, the National Medal of Arts, and induction into the Grammy Hall of Fame. This country royal passed away in 2008, just shy of his 90th birthday. With seven decades of classics to collect, remember Eddy Arnold with his 1949 title "C-H-R-I-S-T-M-A-S," from A Golden Oldies Christmas.
Buy: iTunes.com

Genre: Holiday

Artist: Eddy Arnold

Song: C-H-R-I-S-T-M-A-S

Album: A Golden Oldies Christmas
Robert Randolph & The Family Band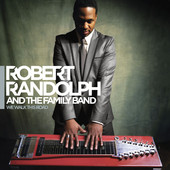 Pedal steel virtuoso Robert Randolph was born in late-'70s New Jersey, son of a minister. Amidst a teenhood on the precipice of rebellion, Robert found his musical calling at Philadelphia's House of God Church. On the verge of the aughts, Randolph made his mark in venues across NYC, sharing bills with the likes of Victor Wooten, Soulive, and Medeski Martin & Wood. Among the Family Band members are Danyel Morgan (bass), Marcus Randolph (drums), and Lenesha Randolph (vocals). Collaborations/shared stages include Eric Clapton, Ben Harper, Leon Russell, the Roots, the Dave Matthews Band, and John Mayer. Accolades include the 2005 W.C. Handy Blues Award for Best New Artist Debut and the 2002 Jammy Award for New Groove of the Year. Randolph's talent has given way to a collective handful-plus of projects to date. Get "Salvation," from the 2010 We Walk This Road (Deluxe Version), produced by T Bone Burnett.
Buy: iTunes.com

Genre: Rock

Artist: Robert Randolph & The Family Band

Song: Salvation

Album: We Walk This Road (Deluxe Version)
Black Rebel Motorcycle Club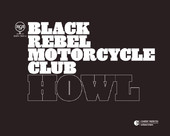 California rock trio Black Rebel Motorcycle Club is comprised of frontman/bassist Robert Levon Been, guitarist Peter Hayes, and drummer Leah Shapiro. In 1999, BRMC's self-released debut attracted a rock royal fan base and a flurried bidding war for their contractual affections. BRMC has since amassed over a half-dozen long-players to acquire. The ensemble's tracks have graced TV's Sons of Anarchy, Hell on Wheels, Bates Motel, and films Twilight Saga: New Moon, God Bless America, and End of Watch. Shared stages include The Call, The Dandy Warhols, Henry Rollins, and The Duke Spirit. With a trove of rock treasures to collect, get "Weight of the World," from their 2005 release Howl. Play it loud!
Buy: iTunes.com

Genre: Rock

Artist: Black Rebel Motorcycle Club

Song: Weight of the World

Album: Howl
Nina Simone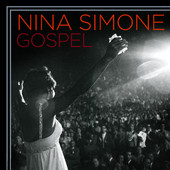 Singer, pianist, arranger, composer, and activist Nina Simone was born Eunice Kathleen Waymon in February 1933 in Tyron, North Carolina. Simone, often referred to as the High Priestess of Soul, grew up the daughter of a preacher. She was one of eight children raised in a strict Methodist home. A child prodigy, she started playing the piano at age 4, eventually going on to study at The Juilliard School of Music. By Simone's mid-20s, her starlit trajectory was set with Porgy & Bess, ascending the songbird into the empyrean with decades of classics. Accolades include over a dozen Grammy nominations and a place in the Grammy Hall of Fame Award. Simone held two honorary doctorate degrees in music and humanities. Dr. Simone passed away in France in 2003. "What a Blessing in Jesus," from Nina Simone-Gospel, beholds that golden voice.
Buy: iTunes.com

Genre: Gospel/Jazz

Artist: Nina Simone

Song: What a Blessing in Jesus

Album: Nina Simone-Gospel
Dry The River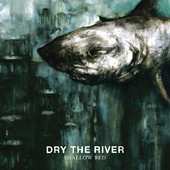 Dry The River is the harmonically smoldering folk-rock quintette captained by Norwegian-born Brit anthropology/medical major Peter Liddle (vocals, guitar). The lineup comprises Matthew Taylor (vocals, guitars) Scott Miller (bass, vocals, glockenspiel), Jon Warren (drums), and Will Harvey (violin, viola, keys, mandolin). The East London ensemble was founded in the late aughts amid Southampton's burgeoning gritty music scene. Dry The River crossed the pond to record their debut full-length with producer Peter Katis (The National, Interpol, and Jónsi). Magic moments include Lollapalooza, the iTunes Festival, and the Glastonbury Festival. Discover these gentlemen with "Family," from their 2012 debut Shallow Bed ... It's all savory.
Buy: iTunes.com

Genre: Alternative

Artist: Dry The River

Song: Family

Album: Shallow Bed
Michael Kiwanuka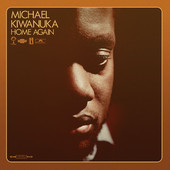 North London folk/soul artist Michael Kiwanuka was born in the late '80s, the son of Ugandan survivors of Idi Amin's bloodthirsty regime. His boyhood was flooded with the classic influences of Dylan, Redding, Withers, Hendrix, and Nirvana. After arts studies at the University of Westminster, Kiwanuka made his way as a session player, and soon after landed in the studio with producer Paul Butler (The Bees) for his freshman full-length. Collaborations/shared stages include Adele, Chipmunk, Bashy, Labrinth (Tinie Tempah), and James Gadson. This youngblood's old-soul sound is earnest in its every note and breath. Revisit the fully inspired title track "Home Again," from Michael Kiwanuka's 2012 Home Again, a divine collection. Get full album.
Buy: iTunes.com

Genre: Singer/Songwriter

Artist: Michael Kiwanuka

Song: Home Again

Album: Home Again