Sufjan Stevens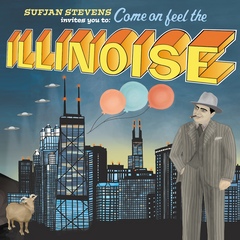 Brooklyn import and weaver of beautiful melodies Sufjan Stevens was born in Michigan during the post-Watergate hangover. After studies at Michigan's Hope College, Stevens relocated to NYC and entered the master's program for writers at the New School for Social Research. In the early aughts, he co-founded artful indie label Asthmatic Kitty. Collaborations include My Brightest Diamond and Rafter. Explore the bountifully beautiful title "Concerning the UFO Sighting Near Highland, Illinois," from his "50 States" follow-up project, Illinoise.

Buy: Lala.com
Genre: Rock
Artist: Sufjan Stevens
Song: Concerning the UFO Sighting Near Highland, Illinois
Album: Illinoise
Bora Yoon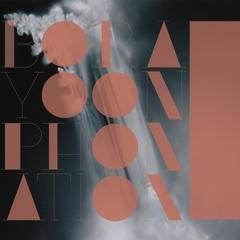 Mixed-media, avant-experimental composer/performer Bora Yoon was born late last century and raised on the fringes of Chicago. After classical studies at Ithaca College, Yoon set her thumbprint on the music scene using electronic ephemera, Tibetian bowls, violin, etc. She's graced the stages of Lincoln Center, BAM, Korea's Nam June Paik Museum, the Guggenheim, and John Zorn's Stone space. Credits include the score and performance in Stephen Earnhart's live adaptation of Haruki Murakami's "Wind Up Bird Chronicle." Collaborations include DJ Spooky, Ben Frost, Kaki King, and Luke Dubois. Listen to "Plinko," from Bora Yoon's 2008 release Phonation.
Buy: Lala.com
Genre: Experimental
Artist: Bora Yoon
Song: Plinko
Album: Phonation
Fats Waller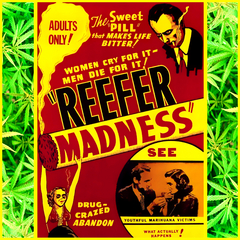 Pianist/bandleader, star of radio, and king of stride Thomas "Fats" Waller was born in 1904 in New York City. The son of a preacher, "Little Fats" learned the organ in church. By his teens, he won a talent contest and took up piano. In 1922, Fats started making records and a name for himself on the Vaudeville circuit. At the end of the '20s, he was scoring on Broadway, rocketing with mega-hit "Ain't Misbehavin'." In the '30s, Victor Records became the lifelong home for his Fats Waller Rhythm Club. Credits include the film Stormy Weather and hundreds of compositions and vinyls. Collaborations include Bessie Smith, James P. Johnson, and W.C. Handy. Waller passed away much too soon in 1943. Remember this magnetar of jazz with "The Reefer Song (If You're a Viper)," from Reefer Madness.
Buy: Lala.com
Genre: Jazz/Ragtime
Artist: Fats Waller
Song: The Reefer Song (If You're a Viper)
Album: Reefer Madness
Hacienda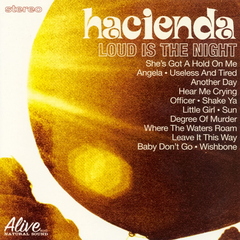 Hacienda is the San Antonio family of rock comprised of brothers Abraham (piano), Jaime (drums), and Rene Villanueva (bass), with cousin Dante Schwebel (guitar), founded in 2004. Pack leader Dan Auerbach discovered the unit and has since parted the waters for the gents and their creativity. After landing a spot opening for the Black Keys and Dr. Dog, the unit recorded the 14-song debut Loud Is the Night, graced by Dr. Dog. Check out "Useless and Tired," from 2008's Loud Is the Night.

Buy: Lala.com
Genre: Rock
Artist: Hacienda
Song: Useless and Tired
Album: Loud Is the Night
Langhorne Slim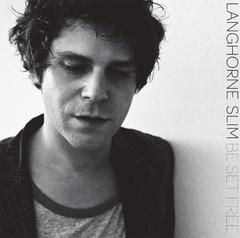 Roots-driven troubadour Langhorne Slim was born in Langhorne, Pennsylvania. After graduating from the Conservatory of Music at SUNY Purchase, Mr. Slim relocated to Brooklyn. By the mid-aughts, he'd begun to make his mark, constantly touring with his War Eagles (bassist Jeff Ratner, who replaced Paul Defiglia, and offspring-of-a-Violent Femme drummer Malachi DeLorenzo), and has shared stages with Josh Ritter and The Low Anthem, among others. With a handful-plus of easy-on-the-ears releases to collect, get up to speed with "Land of Dreams," produced by Chris Funk of the Decemberists, from 2008's Be Set Free.

Buy: Lala.com
Genre: Folk Rock
Artist: Langhorne Slim
Song: Land of Dreams
Album: Be Set Free
The Dils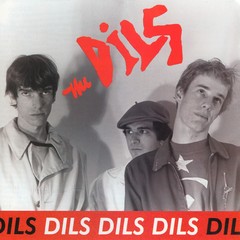 California punk unit The Dils were founded in Carlsbad in 1977 by brothers Chip (guitar) and Tony Kinman (bass), with drummer Buddy Hate rounding out the lineup. Magic moment includes a cameo in Cheech & Chong's classic Up in Smoke. Their reign was short-lived, with just two releases. The Dils disbanded in 1980, only to regroup as California cow-punk royalty Rank & File along with Alejandro Escovedo shortly thereafter. Keep punk alive with "Wimp," from the 1977 debut Dils Dils Dils.

Buy: Lala.com
Genre: Punk Rock
Artist: The Dils
Song: Wimp
Album: Dils Dils Dils
FOLLOW HUFFPOST