Cocteau Twins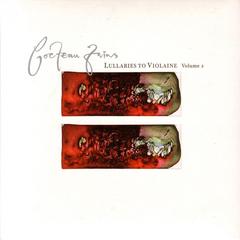 The Cocteau Twins are the trio of extraordinary Scots founded by vocalist Elizabeth Fraser, guitarist/producer Robin Guthrie, and bassist Will Heggie. Simon Raymonde took on bass duties in 1983. The group has been graced by Ben Blakeman, Benny Di Massa, Lincoln Fong, Dave Palfreeman, and Mitsuo Tate. The Cocteau Twins have been making records since the early '80s and have over a score of original releases to date. Although the unit disbanded by 1998, a steady flow of reissues carries on its legacy with distinction. Remember "Alice," originally recorded in 1996, from their 2006 release Lullabies to Violaine, Vol. 2 (Remastered).
Buy: Lala.com
Genre: Alternative
Artist: Cocteau Twins
Song: Alice
Album: Lullabies to Violaine, Vol. 2 (Remastered)
Tim Buckley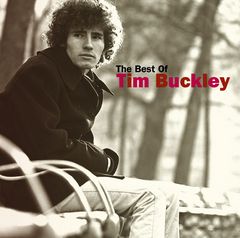 Psych-folk-rock-jazz singer/songwriter Tim Buckley came out of the '60s Orange County music scene as a gentle-voiced phenom. Born in postwar Washington, D.C., he relocated to California with his family just shy of 12. Shortly thereafter, he picked up the banjo and discovered his mellifluous 5.5-octave range. Buckley recorded his first full-length before he hit 20, and two-dozen releases followed. Collaborations include Van Dyke Parks, Larry Beckett, and Lee Underwood. Buckley passed away in 1975 at the too-soon age of 28 and left behind two children, including the late singer/guitarist extraordinaire Jeff Buckley. Remember him with 1968's "Morning Glory," from the 2006 The Best of Tim Buckley (Remastered).

Buy: Lala.com
Genre: Folk/Rock
Artist: Tim Buckley
Song: Morning Glory
Album: The Best of Tim Buckley (Remastered)
Modeselektor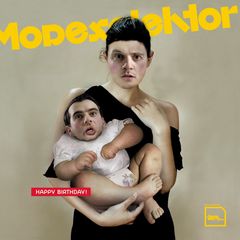 Modeselektor is the electronic Berliner duo of Gernot Bronsert and Sebastian Szary. Founded just after the Wall collapsed, the unit took flight under the nom de plume Fundamental Knowledge. By the mid-'90s, they morphed into Modeselektor, and most recently they founded their own label, Monkeytown Records. With over a dozen releases to date, the unit has collaborations with Thom York, Paul St. Hilaire, Siriusmo (a.k.a. Moritz Friedrich), Maximo Park, and Apparat. Get "Edgar," from their 2007 Happy Birthday!


Buy: Lala.com
Genre: Electronic
Artist: Modeselektor
Song: Edgar
Album: Happy Birthday!
JJ Grey & Mofro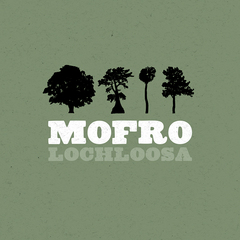 JJ Grey & Mofro is the Jacksonville-bred funk/soul "country ghetto" ensemble captained by JJ Grey (vocals, guitar, harmonica, keyboards), with Daryl Hance (guitar), Dennis Marion (trumpet), Art Edmaiston (saxophone), Andrew Trube (bass), Anthony Farrell (organ), and Anthony Cole (drums) rounding out the pack. Founded in the late '90s, the band has five albums under their collective belt. Shared stages include Tony Joe White, Toots & The Maytals, Los Lobos, and The Allman Brothers. Definitely discover "Dirtfloorcracker," from their 2004 Lochloosa.
Buy: Lala.com
Genre: Funk/Soul
Artist: JJ Grey & Mofro
Song: Dirtfloorcracker
Album: Lochloosa
Tomàn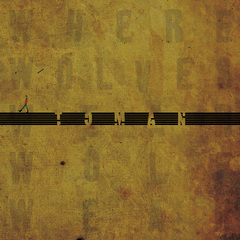 Belgian rock quartette of sonic soundscapes Tomàn was founded in Ghent by the Vlaeminck brothers Wouter and Lode, who are joined by Alexander Vannysacker, Bram (a.k.a. Jempi), and Senne. Founded in the early aughts, the band is two albums deep in imagination. Tomàn's sophomore release also found the band parked in the legendary Abbey Road. Check out "Locksmith," from Tomàn's 2009 Where Wolves Wear Wolf Wear.
Buy: Lala.com
Genre: Alternative
Artist: Tomàn
Song: Locksmith
Album: Where Wolves Wear Wolf Wear
Citizen Cope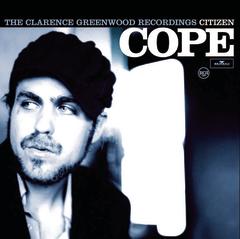 Citizen Cope is songwriter/singer Clarence Greenwood. Without hesitation, the sound of him reels you in. Memphis born and D.C. bred, Greenwood is now a Brooklyn import. After inking a deal with Capital Records in '97, Citizen Cope went on to make records for DreamWorks, Arista/RCA, and Rainwater, resulting ina handful-plus releases to date. Collaborations include Dido, Carlos Santana, and Basehead. Revisit "Sideways," from his 2004 breakout The Clarence Greenwood Recordings and play it loud.
Buy: Lala.com
Genre: Singer/Songwriter
Artist: Citizen Cope
Song: Sideways
Album: The Clarence Greenwood Recordings
SUBSCRIBE AND FOLLOW
Get top stories and blog posts emailed to me each day. Newsletters may offer personalized content or advertisements.
Learn more