Jeff Bridges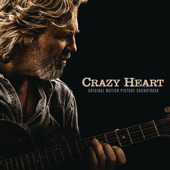 Actor/musician Jeff Bridges was born last mid-century, the second son of Hollywood royalty. By his teens, he was writing songs, eventually landing a title in the 1969 picture John and Mary. Quincy Jones took interest in the young songsmith and published some of his titles. Accolades include the Best Actor Oscar for Crazy Heart (2009), a BAFTA, and a Golden Globe. Download "Brand New Angel," written by the late Stephen Bruton, from the 2009 Crazy Heart soundtrack, produced by T Bone Burnett; it's got a break-your-heart resonance.
Buy: iTunes.com
Album: Crazy Heart (Original Motion Picture Soundtrack) [Deluxe Edition]
Des Roar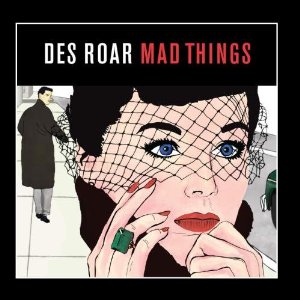 Des Roar was founded in New York City in 2006 by California transplants Ben Wolcott (vocals, guitar) and Ryan Spoto (bass) and city gal Lyla Vander (drums, vocals), with Alan O'Keeffe (guitar) rounding out the lineup. While making their bones on the downtown scene, the band released their 2007 debut EP. By 2008, they went to work with producer Graham Finn to create their full-length Mad Things. Download the disturbingly cool "Ted Bundy Was a Lady's Man." Play it loud!
Buy: Amazon.com
Song: Ted Bundy Was a Lady's Man
Beast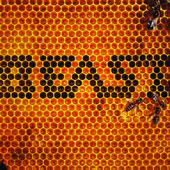 Beast is the Montreal avant-rock super duo of singer/songwriter Betty Bonifassi (The Triplets of Belleville soundtrack) and drummer/producer Jean-Phi Goncalves (Plaster). Founded in the mid-aughts, the Grammy-nominated unit has collaborations that include Lauryn Hill, Pierre Lapointe, DJ Champion, and Simon Wilco. Get hooked on "Satan," from their 2008 debut Beast.
Buy: iTunes.com
Fletcher Henderson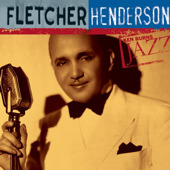 Swing bandleader pianist/arranger Fletcher Henderson was born in Georgia in 1897. He grew up intending to be a chemist and earned his B.S. from Atlanta University. After moving to New York in 1920, he found his postgraduate path blocked by racism, and instead took work in the music business, first for W.C. Handy and then with the Black Swan label. By 1922, he made a home at the legendary Roseland Ballroom with his Fletcher Henderson Orchestra, which remained a staple for nearly a decade. Collaborations include Coleman Hawkins, Ethel Waters, and Louis Armstrong. In 1939, he joined Benny Goodman's troupe. Henderson toured intermittently for the rest of his career, until a stroke sidelined him in 1950. The impresario passed away in 1952. Remember this legend with the 1924 recording "Sugar Foot Stomp," from Ken Burns Jazz--Fletcher Henderson.
Buy: iTunes.com
Artist: Fletcher Henderson
Album: Ken Burns Jazz-Fletcher Henderson
Dawes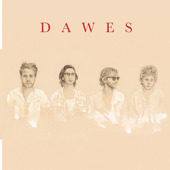 Dawes is the Los Angeles roots-rock quartette comprised of brothers Taylor (vocals, guitar) and Griffin (drums, vocals) Goldsmith, Wylie Gelber (bass), and Alex Casnoff (keys). An outgrowth of a Malibu High School indie-rock band, Dawes carries the essence of the vintage California sound. Collaborations/shared stages include Tay Straithairn, Conor Oberst

, Benmont Tench, Chris Robinson,

Delta Spirit

, and

Langhorne Slim

. Discover "

When My Time Comes," from Dawes' 2009 debut North Hills, produced by

Jonathan Wilson.
Buy: DawesTheBand.us1.list-manage.com
Robert Randolph and The Family Band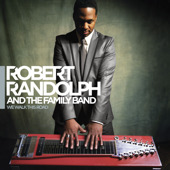 Pedal steel master Robert Randolph was born in late-'70s New Jersey into a spiritual household. At the age of 15, Robert found his musical calling in Philadelphia's House of God Church. On the verge of the aughts, Randolph made his mark in NYC's venues, sharing bills with the likes of Victor Wooten, Soulive, and Medeski Martin & Wood. Among the Family Band members are Danyel Morgan (bass), Marcus Randolph (drums), and Lenesha Randolph (vocals). Collaborations/shared stages include Eric Clapton, Ben Harper, Leon Russell, the Roots, the Dave Matthews Band, and John Mayer. Accolades include the 2005 W.C. Handy Blues Award for Best New Artist Debut and the 2002 Jammy Award for New Groove of the Year. Get "Salvation," from the 2010 release We Walk This Road (Deluxe Version), produced by T Bone Burnett.
Buy: iTunes.com
Artist: Robert Randolph and The Family Band
Album: We Walk This Road (Deluxe Version)
SUBSCRIBE TO & FOLLOW ENTERTAINMENT
HuffPost Entertainment is your one-stop shop for celebrity news, hilarious late-night bits, industry and awards coverage and more — sent right to your inbox six days a week. Learn more