Hank & Cupcakes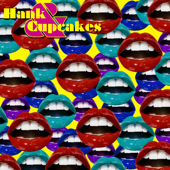 Hank & Cupcakes are sup
er duo Ariel Scherbacovsky and Sagit Shir. Imported from Israel, the now-Brooklyn-based unit dishes up smart, savvy grooves and memorable melodies. Their sound rests on the simplicity of drum, bass, vocals, and some launch pedals. Oh and they met while serving in the
Israeli army, then tied the knot.
Play it loud with
their
electric sugar-pop
"
Ain't No Love" (Feat. Shane MauX), from the 2010 EP Hank & Cupcakes.
Buy: iTunes.com
White Arrows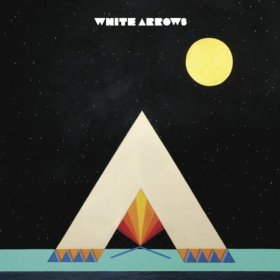 L.A. rock quintette White Arrows is the brainchild of
fire-charmer
Mickey Schiff. Upon moving from NYC in 2008, Schiff enlisted his brother Henry (percussion), John Paul Caballero (bass), Steven Vernet (guitar), and Rob Banks (guitar) to round out the lineup. Collaborations/shared stages include Kevin Seaton, Shayna Zaid & the Catch, KAV, and Everything Everything. With tracks already feature
d on HBO's
Entourage
and
How to Make It in America,
plus MTV's
Jersey Shore,
White Arrows' rise is
imminent. Discover "
Coming or Going," from their 2010 project
White Arrows.
Buy: Amazon.com
Samantha Farrell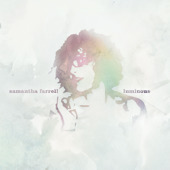 Boston-born singer/songwriter Samantha Farrell was raised on a farm in central Massachusetts. Farrell, a self-taught multi-instrumentalist, grew up on jazz, R&B, and folk. Uber-saxophonist/producer LeRoi Moore (Dave Matthews Band) put Farrell in the studio in 2008 to record what would become her sophomore release. Before the album's completion, Moore tragically passed away, but his work carries on through this beautiful collection. Discover Samantha Farrell with "Fade Away," from her 2009 Luminous.
Buy: iTunes.com
Surfer Blood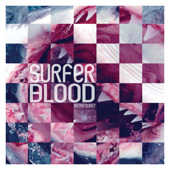 West Palm Beach's Surfer Blood was founded in the late aughts at the University of Florida by John Paul Pitts (vocals, guitar), Tyler Schwarz (drums), Brian Black (bass), Thomas Fekete (guitar), and Marcos Marchesani (percussion). After making their bones in the U.S. and overseas, the ensemble entered the studio and created their 10-track debut full-length for Williamsburg, Brooklyn, indie label Kanine. Shared stages include Japandroids, The Drums, and Interpol (November 2010). Check out " Slow Jabroni," from their 2010 Astro Coast.
Buy: iTunes.com

Genre: Alternative/Surf Rock
Pieta Brown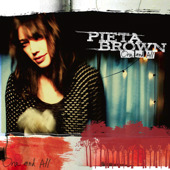 Poetess and pianist/guitarist Pieta Brown was born into a green home, with no heat or hot water. Pieta, the daughter of singer/songwriter Greg Brown, had a sprawling childhood, through the midwest to Alabama. By the age of 18, Brown, struck with wanderlust, left home and dove into music. Releasing records by the early aughts, she unleashed a handful-plus of mellifluous recordings to collect. Collaborations/shared stages include Don Was, John Prine, Ani DiFranco, Calexico, J.J. Cale, and Mark Knopfler. Download Pieta Brown's "It Wasn't That," from her 2010 project One and All.
Buy: iTunes.com
Poppy & The Jezebels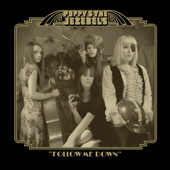 Cool-girl Brit quartette Poppy & The Jezebels are Mollie Kingsley (vocals, bass keyboard, Theremin), Amber Bradbury (guitar), Poppy Twist (drums, Theremin), and Dom Vine (keys, synth, cello, vocals). The Birmingham-based ensemble was founded in the mid-aughts and recorded a trove of fun to collect. Poppy & The Jezebels have a stereo-mono timeless swagger. Get "Nazi Girls," from their 2007 debut Follow Me Down.
Buy: iTunes.com

Artist: Poppy & The Jezebels

Song: Nazi Girls
FOLLOW HUFFPOST