Asaf Avidan & The Mojos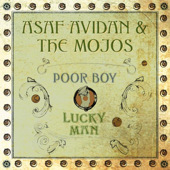 Israeli art-rocker Asaf Avidan (vocals, harmonica, guitar) was born and raised in Jerusalem. Touring as a solo act earned Avidan a loyal fan base in the early aughts, and soon after he recruited Ran Nir (bass), Yoni "Joni Snow" Sheleg (drums), Roi Peled (lead guitar), and Hadas Kleinman (cello) as bandmates. Now refreshed as Asaf Avidan & The Mojos, the unit already has some greatness to collect. Shared stages include The Gutter Twins Morrissey, Kaki King, Sondre Lerche, and The Gaslight Anthem. Discover Asaf Avidan & The Mojos with "Small Change Girl," from Poor Boy/Lucky Man and play it loud.
Buy: iTunes.com
Artist: Asaf Avidan & The Mojos
Album: Poor Boy/Lucky Man
Buddy Miles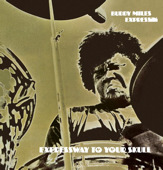 Drummer Buddy Miles (
George Allen Miles Jr.) was born in Omaha, Nebraska, in 1947, the son of
jazz royalty.
Buddy made his bones as a lad in his father's ensemble, the Bebops, going on to perform with
Wilson Pickett,
Ruby & the Romantics,
the
Ink Spots
and the Delfonics. By his late teens, he relocated to Chicago, and co-founded rock-soul unit Electric Flag, releasing two albums. Soon after, The Buddy Miles Express debuted on Mercury Records, produced by old friend Jimi Hendrix. Miles then joined Hendrix's Band of Gypsies, and after Hendrix's death in 1970, he embarked on a solo career. In the mid-'80s, he added advertising work to his repertoire and famously voiced the lead California Raisin. Collaborations include Carlos Santana,
Bootsy Collins
, Mike Bloomfield, Stevie Wonder, David Bowie,
Muddy Waters
, Barry White, and George Clinton. Buddy Miles passed away in Austin in 2008. Remember him with "Spot on the Wall," from his 1968
Expressway to Your Skull
.
Buy: iTunes.com
Album: Expressway to Your Skull
Niels Frevert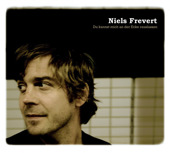 Singer/songwriter
Niels Frevert was born in Hamburg near the close of the '60s. Early in his career, he
fronted German indie-rock quintette Nationalgalerie
, cutting four records. When the group disbanded in 1996, Frevert went solo and has since issued four full-lengths
. Frevert delivers lush
aftertones with "Du Kannst Mich an der Ecke Rauslassen," from his 2008 project
Du Kannst Mich an
der Ecke Rauslassen.
Buy: iTunes.com
Song: Du Kannst Mich an der Ecke Rauslassen
Album: Du Kannst Mich an der Ecke Rauslassen
Charlie Johnson (& His Paradise Band)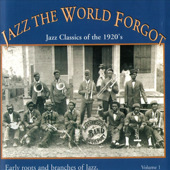 Bandleader Charlie Wright Johnson was born in Philly in 1891. His early love of ragtime led him to the trombone and piano and eventually the local club circuit. In his 20s, Johnson relocated to New York City, and by 1925, Small's Paradise nightclub in Harlem became the catalyst for his Paradise Orchestra. Johnson & Co.'s catalogue includes five releases for the Victor label. Collaborations include Benny Carter, Billy Taylor, Cyrus St. Clair, Arthur Porter, Sidney de Paris, and Benny Waters. Johnson passed away in 1959. His Jazz Era recordings overflow with charm and authenticity. Get started with the 1928 track "The Boy in the Boat," from Jazz the World Forgot, Vol. 1.
Buy: iTunes.com
Artist: Charlie Johnson (& His Paradise Band)
Song: The Boy in the Boat
Album: Jazz the World Forgot, Vol. 1
Jetty Boys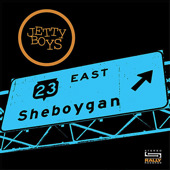 Sheboygan, Wisconsin, punk/power pop trio Jetty Boys were founded in the mid-aughts by

Drew Fredrichsen (guitar), Eric Mahnke (bass), and Jon "Bunnz" Mickelson (drums). Shared stages include Riverdales, Lipstick Homicide, Banner Pilot, and The Roman Line. This high-octane unit has two releases to date. There's some fun to be had here. Get started with

"Reflectors," from their 2009 full-length Sheboygan.
Buy: iTunes.com
Esquivel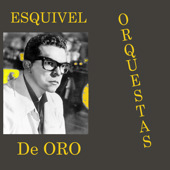 Bandleader/composer and godfather of the lounge movement Juan García Esquivel was born in Mexico in 1918.
Esquivel,
a self-taught child prodigy, performed on
the
radio as a pre-teen, and led a 27-piece orchestra for Mexico City's top radio station by his early 20s. In his 30s,
Esquivel
inked with RCA and shortly after went to Hollywood.
In the late '60s, he became a Vegas magnetar with
his live revue. By the close of the '70s, he went a bit underground and returned to Mexico, only to enjoy a worldwide rave revival in the early '90s.
Esquivel recorded

countless theme songs, sound
tracks, and a trove of incidental music (used in over 100 TV shows).
Credits include:
The Big Lebowski, Four Rooms, Beavis and Butt-Head Do America, McHale's Navy, Kojak
and his legendary three-second Universal Studios soundmark.
The maestro of cool died in 2002. Rediscover Esquivel with
"Johnson Rag," from Esquivel Orquestas de Oro.
Buy: iTunes.com
Album: Esquivel Orquestas de Oro
SUBSCRIBE TO & FOLLOW ENTERTAINMENT
HuffPost Entertainment is your one-stop shop for celebrity news, hilarious late-night bits, industry and awards coverage and more — sent right to your inbox six days a week. Learn more