Pärson Sound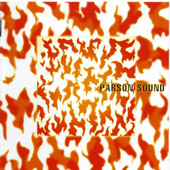 Pärson Sound is the Swedish psych-rock/jazz orchestra founded in 1967. The ensemble

stuck it out for just over a year,

recording one ahead-of-its-time collection.

In 1968, they were featured in Andy Warhol's

installation at Stockholm's Museum of Modern Art. After disbandment, the core players refreshed as International Harvester and later as Träd, Gräs & Stenar. Their sound is like a hallucinatory, melodic traffic jam. Enjoy 20 minutes and 31 seconds of "From Tunis to India in Fullmoon (On Testosterone)," from their 1967-68 Pärson Sound.
Buy: iTunes.com
Genre: Experimental/ Psychedelic Rock
Artist: Pärson Sound
Song: From Tunis to India in Fullmoon (On Testosterone)
Album: Pärson Sound

Howling Bells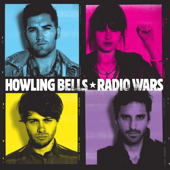 Imported from Australia, the U.K.-based indie-rockers Howling Bells are sister and brother Juanita (vocals, guitar) and Joel Stein (guitar), Brendan Picchio (bass), and Glenn Moule (drums). Founded at the center of the aughts, the group, built on the ashes of pop act Waikiki, has released two albums and a handful of EPs to date, with a third set on the way. Collaborations/shared stages include Ken Nelson, Steve Smyth, Editors, Snow Patrol, The Killers, and Coldplay. Discover "Cities Burning Down," from Howling Bells' 2009 Radio Wars.
Buy: iTunes.com
Genre: Alternative
Artist: Howling Bells
Song: Cities Burning Down
Album: Radio Wars

Bat for Lashes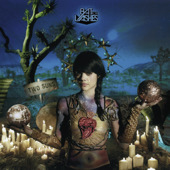 Bat for Lashes is the alt-pop brainchild of British songstress Natasha Khan. Born in late-'70s London of Pakistani-British descent, Natasha found refuge from a tumultuous girlhood in the piano and soon after started writing her own songs. Khan landed at the University of Brighton, where she studied art and music. In 2006, she released her freshman single and has since delivered over a dozen projects to collect. Collaborations/shared stages include Yeasayer, Scott Walker, Beck, Coldplay, and Radiohead. Accolades include the U.K. Asian Music and Ivor Novello awards in 2010; the 2007 ASCAP Vanguard Award; and a handful-plus of MTV, Brit Award, and Mercury Prize nominations. Get "Siren Song," from the 2010 Bat for Lashes album Two Suns.
Buy: iTunes.com
Genre: Alternative/Pop
Artist: Bat for Lashes
Song: Siren Song
Album: Two Suns

William Tyler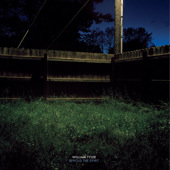 Guitar virtuoso William Tyler is master of ambient melody. He paints a state of mind with his solo orchestra of splendor. As a Nashville music-scene staple, Tyler has collaborated with Candi Staton, Charlie Louvin, Silver Jews, Lambchop, and Bonnie "Prince" Billy. Start with "Signal Mountain," from William Tyler's 2010 debut solo project Behold the Spirit. Buy full album.
Buy: iTunes.com
Genre: Alternative
Artist: William Tyler
Song: Signal Mountain
Album: Behold the Spirit

Josephine Oniyama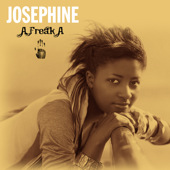 Mancunian singer/songwriter and guitarist Josephine Oniyama started writing songs at the age of 13. On the coffeehouse circuit by her mid-teens, Josephine started carving out her sound and style, fusing her Liberian and British roots. The songbird's labors have given wings to a handful of releases to date. Collaborations/shared stages include Tom Kerswill, Ed Harcourt, Noisettes, Sylence, and Guy Garvey (Elbow). Put on "A Freak A," from Josephine Oniyama's 2010 extended play A Freak A.
Buy: iTunes.com
Genre: Alternative/Folk
Artist: Josephine Oniyama
Song: A Freak A
Album: A Freak A

Emily Haines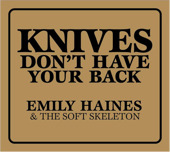 New Delhi-born, Canadian-raised artist Emily Haines grew up in a family steeped in art and media. Also a member of Broken Social Scene and Metric, Haines sings with a spectral wonder. Credits include over a dozen collective releases, Metric tracks for The Twilight Saga: Eclipse ("Eclipse [All Yours]") and Zombieland ("Gold Guns Girls"), and appearances on The Tonight Show and Last Call With Carson Daly. Collaborations include k-os, Tiësto, The Crystal Method, The Stills, Amy Millan, and Kevin Drew. Download "Our Hell," from Emily Haines & The Soft Skeleton's 2006 project Knives Don't Have Your Back.
Buy: iTunes.com
Genre: Pop
Artist: Emily Haines
Song: Our Hell
Album: Knives Don't Have Your Back