Animal Kingdom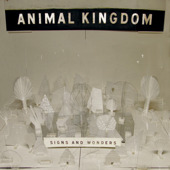 South London's hearty Brit rock quartette Animal Kingdom is
Richard Sauberlich (vocals, guitar, piano), Hamish Crombie (bass), Wayne Yardley (guitar), and Geoff Lea (drums). Founded in the late aughts, the ensemble issued its freshman project in 2009, produced with Phil Ek (
Alberta Cross
). Shared stages include Snow Patrol and Silversun Pickups. Check out the mystique of Animal Kingdom with "Walls of Jericho," from their
Signs and Wonders.
Buy full album!
Holopaw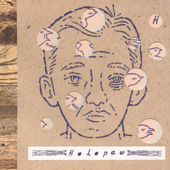 Holopaw is the Gainsville-based art-rock pack founded as the brainchild of John Orth (vocals) and Michael Johnson (synth) just after Y2K. Through years of finger-bleeding Holopaw's musical chairs have comprised Jeff Hays (guitar, pedal steel), Jody Bilinski (drums), Patrick Quinney (guitar), Jeff McMullen (bass), and Christa Molinero (cello). Collaborations/shared stages include Iron and Wine, Fruit Bats, and Isaac Brock (Modest Mouse). With a trove of goodness to collect, get started with "Cinders," from their 2003 debut Holopaw.
Buy: iTunes.com
Parov Stelar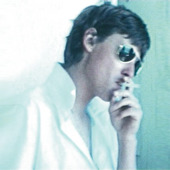 Producer, soundscapist, DJ, and label head Parov Stelar (a.k.a.

Marcus Füreder)

is an electro swing-jazz machine. Born in Austria in the mid-'70s, he's been working under a collective of nom de plumes to add to his eldritch bearing. Along with his many television, commercial, and soundtracks credits, Stelar has also issued over two dozen projects to collect. Discover "The Last Dance," from Parov Stelar's 2006 extended-play Parov Stelar.
Buy: iTunes.com
Gary Louris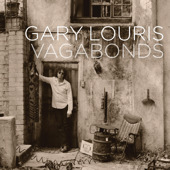 Singer/songwriter and multi-instrumentalist Gary Louris comes from Toledo, Ohio. As a lad, he picked up guitar. By the mid-'80s, after stints in several bands, Louris joined Americana rock outfit The Jayhawks. Credits include titles for
The Dixie Chicks and Tift Merritt. Collaborations include
Maria McKee
,
George Drakoulias, Chris Robinson (Counting Crows), Joe Henry, John Hiatt,
Lucinda Williams
,
and
Marvin Etzioni
.
Download "I Wanna Get High," from Louris'
2008 solo debut
Vagabonds (Bonus Track Version).
Buy: iTunes.com
Album: Vagabonds (Bonus Track Version)
Chris Bell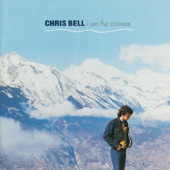 Songwriter/singer Chris Bell was born in Memphis just before the Elvis invasion. As a tween, he caught the rock-'n'-roll bug, becoming a local scene stalwart. Bell's dedication landed him a chair in the Jynx as guitarist. After, he joined Big Star

with Alex Chilton, where he co-penned most of the band's hits. The Flaming Lips and This Mortal Coil have graced his titles. Bell exited Big Star in 1972 for a solo career, during w

hich he produced a spectral body of work, only to never see his success realized, as he tragically perished in a car wreck in 1978 at the age of 27. Remember Chris Bell with "I Am the Cosmos," from his posthumously released collection I Am the Cosmos. Get full album.
Buy: iTunes.com
Amon Düül II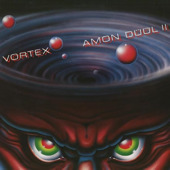 Influential psychedelic/experimental Krautrock unit Amon Düül II was founded in late-'60s Munich. Blossoming out of a commune of artists, the principal lineup comprised John Weinzierl, Chris Karrer, Dieter Serfas, Falk Rogner, and Renate Knaup. Over the next four decades, the ensemble snowballed to a dozen-plus members. After some breakups and makeups, Amon Düül II's issued over two dozen releases to date. Rediscover "Holy West," from Amon Düül II's 1981 prog-rock vinyl classic Vortex.
Buy: iTunes.com
SUBSCRIBE TO & FOLLOW ENTERTAINMENT
HuffPost Entertainment is your one-stop shop for celebrity news, hilarious late-night bits, industry and awards coverage and more — sent right to your inbox six days a week. Learn more