Ratatat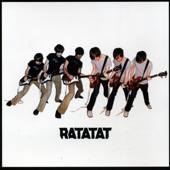 Ratatat is the NYC electro-rock pairing of multi-instrumentalist/rock-the-computer programmer Evan Mast and guitarist Mike Stroud. Founded at the beginning of the aughts as Cherry, the duo took the nom de plume Ratatat in 2003. Collective collaborations/shared stages include Ben Kweller, Dashboard Confessional, Franz Ferdinand, Interpol, and Tortoise. Download "Spanish Armada," from Ratatat's 2004 Ratatat. Play it loud!
Buy: iTunes.com
Nico Muhly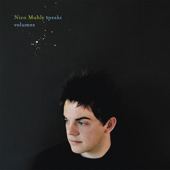 Modern avant-classical composer Nico Muhly was born in the early '80s in Vermont and raised in Providence. Now a New Yorker, Muhly graduated from Columbia, then earned his master's at Juilliard. His orchestral work has been featured by the American Symphony Orchestra, the Aurora Orchestra, the Boston Pops, the New York Philharmonic, and the Chicago Symphony (Step Team). Film scores include Joshua and Best Picture nominee The Reader. Collaborations include Björk, Bonnie "Prince" Billy

, the American Ballet Theatre, the Paris Opera,

Grizzly Bear, Antony & The Johnsons

,

Valgeir Sigurðsson, and Jónsi. Get started with Nico Muhly's "A Hudson Cycle," from his 2007 project Speaks Volumes and collect your way up to now.
Buy: iTunes.com
Lindsay Mac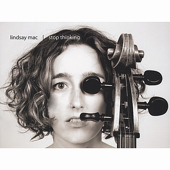 Iowa-bred Lindsay Mac is a singer/songwriter and cellist. Early childhood was steeped in piano and string training, with summers spent at the famous Interlochen Center for the Arts. After attending Dartmouth to study medicine, she went on to London's Royal College of Music and then to the San Francisco Conservatory of Music. Mac ultimately landed at the Berklee College of Music before making her bones on the road. Shared stages include Michelle Shocked, k.d. lang, and Glen Phillips. Discover Lindsay Mac with "Stop Thinking," from her 2008 release Stop Thinking.
Buy: iTunes.com
Death From Above 1979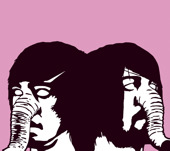 Guitarless

Canadian rock duo

Death From Above 1979 was founded in the early aughts by

Sebastien Grainger

(vocals, drums) and Jesse F. Keeler (bass, keys). The unit issued a handful-plus of releases until their disbandment in 2006. Keeler went on to found

MSTRKRFT

with Al-P. Grainger founded

Sebastien Grainger

& The Mountains. Collective collaborations include The Kills, Wolfmother, Annie, and Femme Fatale. The gentlemen received a MuchMusic Video Award in 2005 and reunited in 2011. Revisit "Black History Month," from Death From Above 1979's 2004 project You're a Woman, I'm a Machine.
Buy: iTunes.com

Artist: Death From Above 1979

Song: Black History Month

Album: You're a Woman, I'm a Machine
Free Association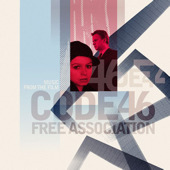 U.K. ambient alt-rock unit Free Association was founded in 2003 by Belfast DJ/composer David Holmes

.

Programmer/guitarist Steve Hilton and vocalists Petra Jean Phillipson and Sean Reveron fill out the lineup. The ensemble was nominated for a European Film Award in 2004 for the soundtrack to Code 46, featuring Samantha Morton and Tim Robbins. Among Free Association's film credits: Out of Sight, Analyze That, and Ocean's 11/12. Collective collaborations include Danny DeVito, Steven Soderbergh, Badly Drawn Boy, Depeche Mode, Massive Attack, Moloko, Isaac Hayes, Pet Shop Boys, and Dirty Vegas. Discover "Birthday Party," from Free Association's Code 46 soundtrack.
Buy: iTunes.com
Orchestral Manoeuvres in the Dark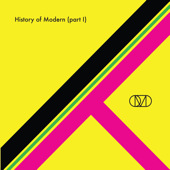 Brit-pop royals Orchestral Manoeuvres in the Dark have been giving us reason to dance and wear skinny jeans since the late '70s. Through the years, the group has comprised an ever-evolving cast. Current lineup includes founding members Andy McCluskey (vocals, bass) and Paul Humphreys (synth), Malcolm Holmes (drums), and Martin Cooper (keys, sax). Collective collaborations include Dälek

,

The Listening Pool, and Onetwo. The band issued 10 releases before closing shop in the mid-'90s. Since refreshing in the late aughts, OMD has two new sets. Rediscover OMD with "VCR," from their latest batch of ear candy, the 2011 release History of Modern, Pt. I.
Buy: iTunes.com

Artist: Orchestral Manoeuvres in the Dark

Album: History of Modern, Pt. I
SUBSCRIBE AND FOLLOW
Get top stories and blog posts emailed to me each day. Newsletters may offer personalized content or advertisements.
Learn more