Boubacar Traoré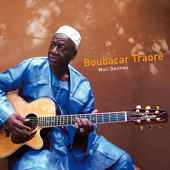 Malian blues guitarist Boubacar Traoré (a.k.a. Kar Kar) was born in 1942. As a young boy, he started writing songs. When his older brother returned from studies in Cuba, he taught Boubacar guitar--and revolution. When Mali gained its independence in 1960, Kar Kar became the musical voice of the nation on government radio. With socialism triumphant, his sound captured the new country's soul. Yet revolution did not pay, and Traoré could barely keep a roof above his head. Forced into odd jobs, his entertainment career dwindled to a historical footnote. But, by the late '80s, in France, Traoré was rediscovered. He has since issued a dozen-plus albums. Visit the everlasting Boubacar Traoré with "Mali Denhou," from his 2011 Mali Denhou.
Buy: iTunes.com
Efterklang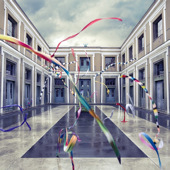 Efterklang is the Denmark art-rock unit comprised of lead singer Casper Clausen, synth/keys master Mads Brauer, bassist Rasmus Stolberg, and drummer Thomas Husmer (co-founder/pianist Rune Mølgaard exited in 2007). On tour, the core four are joined by several traveling talents, including multi-instrumentalists Heather Woods Broderick and her brother Peter. Established at the hit of the aughts, Efterklang has issued over a dozen releases to date, as well as the film An Island. Collaborations include The Danish National Chamber Orchestra, Vincent Moon, and Anders Morgenthaler. Download "Raincoats," from Efterklang's 2010 Magic Chairs (Bonus Track Version). Play it loud!
Buy: iTunes.com
Album: Magic Chairs (Bonus Track Version)
Apollo Brown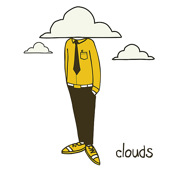 Rap producer/songwriter Apollo Brown hails from Grand Rapids, Michigan. A boyhood steeped in the melodies of '70s soft rock matured into a teenage love of mostly East Coast hip-hop, setting the distinct trajectory of his sound. By the mid-'90s, he started rocking the computer. Brown has since put out a handful of releases and collaborated with dozens of artists including Oddisee, Roc Marciano, and The Left. Start your Apollo Brown collection with "Black Pearls," from his 2011 Clouds.
Buy: iTunes.com
Jerry Butler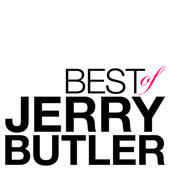 Soul crooner Jerry Butler was born in Mississippi at the close of the '30s. He grew up in Chicago's notorious Cabrini Green projects, where he befriended Curtis Mayfield as a teen singing in church. Butler and Mayfield made their bones in the Northern Jubilee Gospel Singers, then migrated to The Roosters, which became the renowned Impressions. With Vee-Jay Records in the late '50s, Butler penned their first hit, "For Your Precious Love." Since the '60s, Butler has released dozens of solo albums, and he's now an Illinois politician. Accolades include three Grammy nominations and induction into the Rock and Roll Hall of Fame for his work with the Impressions. Collaborations include Patti Austin, Thelma Houston, Gamble and Huff, Tony Orlando, and Otis Redding. Rediscover his 1963 "I Stand Accused," from the Best of Jerry Butler collection.
Buy: iTunes.com
Album: Best of Jerry Butler
Ariel Pink's Haunted Graffiti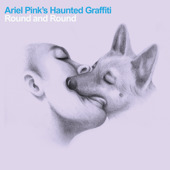 Experimental art-pop project Ariel Pink's Haunted Graffiti is the brainchild of Los Angeles native Ariel Marcus Rosenberg. Tim Koh, Cole Marsden Greif Neill, Aaron Sperske, and Kenny Gilmore comprise its rotating lineup. Ariel started writing songs as a lad. After studies at Cal Arts, he did some finger-bleeding with home recording, paying his day-job dues at a record store. By happenstance and good fortune, indie band Animal Collective got their ears on his CD and championed Pink. Pink has since put out a handful of projects to date. Shared stages include Infantree, Matt Fishbeck (Holy Sh*t), Grizzly Bear, and Gary War. Wrap your head around Ariel Pink's Haunted Graffiti's 2010 single "Round and Round."
Buy: iTunes.com
Genre: Experimental/Alt Pop
Artist: Ariel Pink's Haunted Graffiti
Album: Round and Round (Single)
Jenny Owen Youngs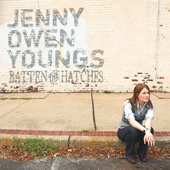 Songstress Jenny Owen Youngs, born in Reagan-era New Jersey, grew up on woodwinds and brass before adding guitar. After attending university, the multi-instrumentalist released her debut full-length in 2005. Youngs has shared stages with Sean Hayes, Aimee Mann, Vienna Teng, Toad The Wet Sprocket's Glen Phillips, and Regina Spektor. Her works have been featured on Showtime's Weeds. Collaborations include Dave House, The Robot Explosion, Xian Hawkins, and Grammy-winning visual artist and director Gail Marowitz (see video below). Download "F**k Was I," from Jenny Owen Youngs's 2005 Batten the Hatches.
Buy: iTunes.com
Artist: Jenny Owen Youngs
Song: F**k Was I
Album: Batten the Hatches
SUBSCRIBE TO & FOLLOW ENTERTAINMENT
HuffPost Entertainment is your one-stop shop for celebrity news, hilarious late-night bits, industry and awards coverage and more — sent right to your inbox six days a week. Learn more