Barth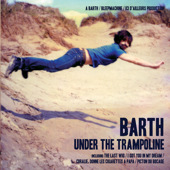 Singer/songwriter and guitarist Barth grew up in Rouen, France. At the age of 10, he took to guitar. Barth studied anthropology in Paris and worked with the elderly before diving into film and TV composition in the early aughts. He released his home-recorded debut album in 2002; his fourth collection is coming down the pike. Shared stages/collaborations include The Pretenders, Hollie Cook (The Slits), Will Foster, Francis Basset, Claire Burgess, and Axel Concato. Discover Barth with "Sea of Showers," from his 2006 sophomore project Under the Trampoline, co-produced with Mike Pelanconi (Lily Allen, Dub Syndicate). It holds the thaumaturge's secret.
Buy: iTunes.com
Album: Under the Trampoline
A.C. Newman
Brooklyn-based Canadian expat A.C. Newman = an artist of many hats. Co-founder of rock collectives Superconductor and Zumpano in the '90s, the multi-instrumentalist/songwriter has served as frontman of The New Pornographers since the start of the new millennium. Newman released his solo debut The Slow Wonder in 2004 while remaining with TNP. Download "Submarines of Stockholm," from his second solo release, 2009's Get Guilty. Oh, so much fun.
Buy: iTunes.com
Song: Submarines of Stockholm
Album: Get Guilty (Bonus Track Version)
Savoy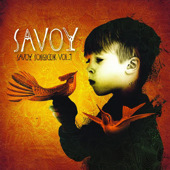 Pop-rock unit Savoy was founded by filmmaker Lauren Savoy (guitar, vocals) and A-ha co-founder/songwriter Pål Waaktaar Gamst (guitar, bass, keys, vocals) during the Clinton era, between the scenes of New York and Norway. Drummer Frode Unneland rounds out the trio. Savoy has issued six releases to date, winning a heap of Spellemannsprisen (Norwegian Grammys). Savoy raises the bar of pop with sonic landscapes that tattoo your mind. Start with "Lackluster Me," from the 2007

Savoy Songbook, Vol. 1,

and buy full collection. Play it loud!
Buy: iTunes.com
Album: Savoy Songbook, Vol. 1
Anathallo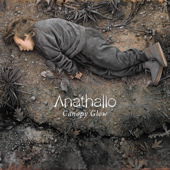 Anathallo is the Chicago-based art-house septette of collective vocal glory captained by Matthew Joynt (guitar, piano), with Bret Wallin (trombone), Danny Bracken (guitar), Seth Walker (bass), Jeremiah Johnson (drums), Erica Froman (autoharp), and Jamie Macleod (piano, trumpet). Founded in the early aughts, the ensemble has issued 10 releases to date. Download "Northern Lights," from Anathallo's 2008 Canopy Glow. This super ear candy makes you believe in something more.

Buy: iTunes.com
Jeremy Enigk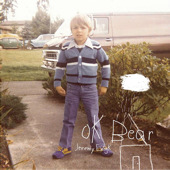 Seattle-bred singer/songwriter Jeremy Enigk, born at the close of the Nixon era, started making records as frontman of Sunny Day Real Estate in the at the hit of the '90s. When the band went on hiatus in 1996, Enigk released his first solo effort, Return of the Frog Queen. By the early aughts, he founded The Fire Theft with Sunny Day Real Estate co-pilots William Goldsmith and Nate Mendel. Collaborations include Poor Old Lu, Bare Minimum, Scott Hunter, Rosie Thomas, Thirty Ought Six, Jeff Palmer, and a 21-piece orchestra! Get in the spirit of "Sant Feliu de Guixols," from Jeremy Enigk's 2009 release OK Bear. Enigk-magic through his fingertips.
Buy: iTunes.com
Song: Sant Feliu de Guixols
Xiayin Wang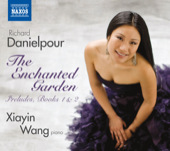 Classical pianist Xiayin Wang set her soul/heart to piano at the age of 5, eventually landing at the Shanghai Conservatory. With a bevy of accolades buoying her, Wang made her way to New York in the late '90s. Following studies at the Manhattan School of Music, she won the Eisenberg Concerto Competition and the Roy M. Rubinstein Award. High points include performances at Carnegie Hall and Lincoln Center. Among her credits and collaborations are

Eduard Zilberkant, George Manahan, the Zhejiang Symphony, the Tenerife Symphony

Orchestra of Spain, and the Miami Pops Orchestra. Discover "Preludes, Book 1, 'The Enchanted Garden': No. 1. Promenade," from her 2011 collection Danielpour: The Enchanted Garden.
Buy: iTunes.com
Song: Preludes, Book 1, "The Enchanted Garden": No. 1. Promenade
Album: Danielpour: The Enchanted Garden
SUBSCRIBE TO & FOLLOW ENTERTAINMENT
HuffPost Entertainment is your one-stop shop for celebrity news, hilarious late-night bits, industry and awards coverage and more — sent right to your inbox six days a week. Learn more