King Khan & The Shrines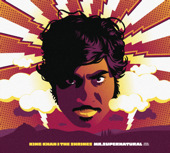 Psych-rock outfit King Khan & The Shrines (a.k.a. King Khan & The Sensational Shrines) was founded just before the aughts in Montreal, Canada. Captained by King Khan (former Spaceshi*s bassist), the lineup includes Fredovitch (organ), Riddiman (bass), John Boy Adonis (drums), Ron Streeter (percussion), Simon Wojan (trumpet, guitar), and saxophonists Ben Ra and Big Fred Roller. The ensemble has issued seven releases to date, along with features in various compilations. Collaborations/shared stages include The Black Lips, Calexico, Mark Sultan (King Khan & the BBQ Show), Golden Triangle, Lover!, and Gringo Star. Discover King Khan & The Shrines with "Shattered," from the 2004 release Mr. Supernatural. Play it loud.
Buy: iTunes.com
Artist: King Khan & The Shrines
Clint Eastwood (& Kyle Eastwood Quartet)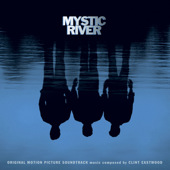 Exalted quadruple threat (actor/director/producer/composer) Clint Eastwood was born just after the hit of the Great Depression, the youngest of two children, in San Francisco. A jazz fan as a boy, Clint took up piano in reverence of his idol Fats Waller. After completing military service in the early '50s, he was contracted by Universal Studios. Eastwood made his mark on television before setting his iconic motion-picture trajectory, which includes scores of classics. In 1997, his musicianship took pole position with an evening of jazz at Carnegie Hall, where Eastwood played piano to the accompaniment of son Kyle's quartet. His accolades include a trove of Oscars, Golden Globes, and countless domestic and international honors. Eastwood is an incandescent storyteller and a multi-dimensional everlast. Get "Black Emerald," from Clint Eastwood's 2003 Mystic River (Soundtrack From the Motion Picture).
Buy: iTunes.com
Artist: Clint Eastwood (& Kyle Eastwood Quartet)
Album: Mystic River (Soundtrack From the Motion Picture)
David Ford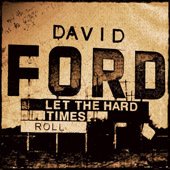 British singer/songwriter and multi-instrumentalist David Ford made his way in the early aughts as the frontman of EasyWorld until its disbandment in 2004. Soon after, Ford hit the boards on his own, issuing his solo debut I Sincerely Apologize for All the Trouble I've Caused a year later. The troubadour continues to travel back and forth across the pond and has since issued a handful-plus of projects to date. Shared stages include Suzanne Vega, Elvis Costello, Gomez, Richard Ashcroft, and KT Tunstall. Discover David Ford with "Sylvia," from his 2010 release Let the Hard Times Roll.
Buy: iTunes.com
Album: Let the Hard Times Roll
Atli Örvarsson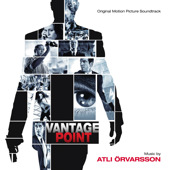 Icelandic composer/soundscapist Atli Örvarsson was born into a house of music. He started writing songs at an early age. By his 20s, he was collaborating with rock ensemble Sálin Hans Jóns Míns, which earned three platinums. After graduating summa cum laude from Boston's Berklee College of Music, Örvarsson earned his master's at the North Carolina School of the Arts. In the late '90s, he became a part of the multi-award-winning Mike Post team (Law & Order and NYPD Blue). By the mid-aughts, Örvarsson joined Hans Zimmer's Remote Control Productions. Score credits include Angels & Demons, Vantage Point, Babylon A.D., The Fourth Kind, The Code, The Eagle, and Season of The Witch. Honors include the 1998 BMI Pete Carpenter Fellowship for Young Composers, the 2005 Park City Film Music Festival's Audience Choice Award, and a 2008 nom for Breakout Composer of the Year by the International Film Music Critics Association. Download Örvarsson's "Vantage Point Main Title," from the 2008 release Vantage Point (Original Motion Picture Soundtrack).
Buy: iTunes.com
Song: Vantage Point Main Title
Album: Vantage Point (Original Motion Picture Soundtrack)
Slim & Slam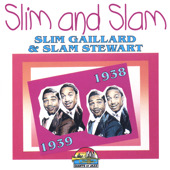 Swing-era duo Slim & Slam was launched in 1937 by Southern-born Detroit resident and Vaudevillian Slim Gaillard (vocals, guitar, piano) and New Jersey native jazz bassist Slam Stewart. The duo, best known for their wry wit, hit huge with "Flat Foot Floogie (With a Floy-Floy)" in 1938. Their credits include a case of classics and an appearance in the 1941 motion picture Hellzapoppin' starring Martha Raye. After disbanding by the mid-'40s, Gaillard went on to collaborate with Charlie Parker and Coleman Hawkins, with a featured performance in the 1986 film Absolute Beginners starring David Bowie. Stewart went on to collaborate with Art Tatum, Benny Goodman, Dizzy Gillespie, and Charlie Parker, among others. Rediscover Slim & Slam with "Laughin' in Rhythm," from their Slim & Slam 1938-1939 collection.
Buy: iTunes.com
Album: Slim & Slam 1938-1939
The Manish Boys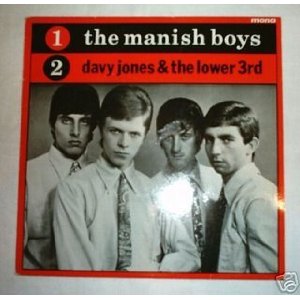 Britpop-R&B/soul outfit The Manish Boys were founded in Maidstone, England, in 1962 originally as Band Seven. David Bowie (then still called Davy Jones) joined in '64 after splitting from his freshman band The King Bees. The revolving-door cast featured Johnny Flux (guitar), John Watson (bass, vocals), Bob Solly (organ), Mick White (drums), Woolf Byrne (baritone sax), Paul Rodriguez (tenor sax), and Mick White (drums). Shared stages include Gerry & The Pacemakers, Gene Pitney, The Kinks, and Marianne Faithfull. Collaborations include Jimmy Page and producers Shel Talmy and Mike Smith. The pack recorded many tracks before disbanding in 1965. Discover this short-lived yet classic quartette with "Take My Tip," from The Manish Boys/Davy Jones & The Lower 3rd.
Buy: iTunes.com
Album: The Manish Boys/Davy Jones & The Lower 3rd
SUBSCRIBE TO & FOLLOW ENTERTAINMENT
HuffPost Entertainment is your one-stop shop for celebrity news, hilarious late-night bits, industry and awards coverage and more — sent right to your inbox six days a week. Learn more