Everest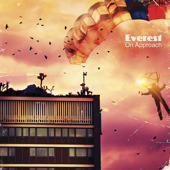 L.A. rock quintette Everest

is the sound of deep places. The unit

was founded in the

aughts

by singer/songwriter and multi-instrumentalist Russell Pollard (Sebadoh, Alaska!), with Jason Soda

(guitar, keys, vocals), Joel Graves (guitar, keys, vocals), Elijah Thomson (bass, vocals), and Davey Latter (drums, percussion).

The ensemble issued its freshman EP in 2006 and has since delivered up two more projects to collect. Shared stages include Neil Young, Wilco, My Morning Jacket

, and Jakob Dylan. Collaborations include Rob Schnapf, Fritz Michaud, and The General Assembly. Download "Catalyst," from Everest's 2011 sophomore full-length On Approach. Buy full album!
Buy: iTunes.com
Malcolm McLaren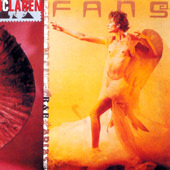 Art-punk/hip-hop magnetar and style icon Malcolm McLaren was born one of two sons in post-war London, well-heeled and spitfired. After art school, McLaren headed off to Chelsea in the early '70s, where he held court on Kings Road, and planted his feral footprints. His collaboration with Vivienne Westwood gave birth to a paragon of counterculture couture and one son (Joseph Corré of Agent Provocateur). McLaren went on to become a legendary glam/punk-rock manager of The New York Dolls and The Sex Pistols, followed by Adam and the Ants and Bow Wow Wow. Credits include "Buffalo Gals" with the World's Famous Supreme Team, the film Fast Food Nation, and a trail of swagger. The impresario passed away in spring 2010. Remember Malcolm McLaren with "Boys' Chorus (La Sui Monti dell'Est)," from his 1984 project Fans.
Buy: iTunes.com
Song: Boys' Chorus (La Sui Monti dell'Est)
Etran Finatawa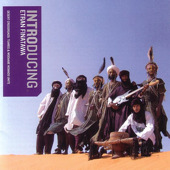 Niger's Etran Finatawa is a unified musical collective of two cultures, Etran N'Guefan (Tuaregs) and Finatawa (Fulfuldes). The outfits were brought together by the straits of trouble in the Sub-Sahara region, and joined forces at the Festival au Désert in Mali 2004. The ensemble has issued three releases to date. Highlights include a 2007 nomination for the BBC World Music Radio Award and a 2009 appearance at World of Music, Arts and Dance. Discover Etran Finatawa with "Ronde," from their 2006 debut Introducing Etran Finatawa.
Buy: iTunes.com
Album: Introducing Etran Finatawa
Aunt Martha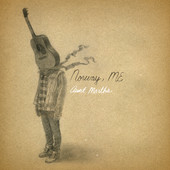 Alt-art-rock trio Aunt Martha is comprised of

New Englanders Brian Kim (bass/violin), Garrett Leahy (percussion), and Tim Noyes (vocals/guitar). Founded in 2008, these youngbloods evoke a luxury of time. Now New Hampshire based, this self-styled "band of men" grows on the road to include Eddie Byun (guitar/bass) and Todd Brehm (keys/vocals). With four recordings to collect, get "Blue Buildings," from Aunt Martha's 2011 Norway, ME (Extended Version).
Buy: iTunes.com
Genre: Alternative/Art Rock
Album: Norway, ME (Extended Version)
The Forminx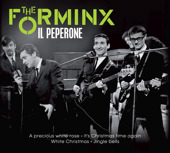 The Forminx are the Greek beat-pop quintette featuring Vangelis Papathanassiou (organ/keyboards), Vassilis Bakopoulos (guitar), Sotiris Arnis (bass), Costas Skokos (drums), and Tassos Papastamatis (vocals). The band, based in Thessalonika (Greece's Second City), reached its pinnacle in the mid-'60s with vinyls for Decca and London Records. Highlights include films Theodor and the Gun and Peripeteies me tous Forminx (The Forminx Story). The unit disbanded in 1966, when Vangelis launched his globally triumphant solo career. Revisit The Forminx with "Il Peperone," from their 1965 album The Forminx.
Buy: iTunes.com
Film School
Atmospheric rock league Film School was founded in San Francisco in the late '90s. The refreshed lineup, transplanted to L.A., is frontman Greg Bertens, guitarist Dave Dupuis, bassist Lorelei Plotczyk, keyboardist Jason Ruck, and drummer James Smith. Early members included Nyles Lannon, Justin Labo, Ben Montesano, Donny Newenhouse. Since inception, the band has released four full-lengths, an EP, and a handful of singles. Buy "Time to Listen," from Film School's 2010 release Fission (Bonus Track Version).
Buy: iTunes.com
Album: Fission (Bonus Track Version)
SUBSCRIBE TO & FOLLOW ENTERTAINMENT
HuffPost Entertainment is your one-stop shop for celebrity news, hilarious late-night bits, industry and awards coverage and more — sent right to your inbox six days a week. Learn more