Of Monsters and Men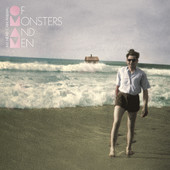 Icelandic alt-pop/folk sextette Of Monsters and Men is the brainchild of songstress Nanna Bryndís Hilmarsdóttir, who initially enlisted Ragnar þórhallsson (vocals/guitar) to bolster her acoustic outlet Songbird. Together, they beefed up the unit's sound, adding Brynjar Leifsson (guitar), Arnar Rósenkranz Hilmarsson (drums), Kristján Páll Kristjánsson (bass), and Árni Guðjónsson (keys/accordion), and Of Monsters and Men was born. After winning Iceland's Músiktilraunir (Battle of the Bands) in 2010, the collective was ready for a larger stage. The ensemble inked its first deal in early 2011 and has since enjoyed a rush of appreciation in North America, The Netherlands, and across the globe. Discover "Dirty Paws," from Of Monsters and Men's 2012 full-length debut My Head Is an Animal. It's the undeniable sound of memories in the making.
Buy: iTunes.com

Genre: Alternative

Artist: Of Monsters and Men

Song: Dirty Paws

Album: My Head Is an Animal
Timber Timbre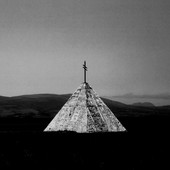 Timber Timbre is a Canadian alt-art/pop trio of one-man-bandmen. The talent pool, comprising multi-instrumentalists Mika Posen, Simon Trottier, and Taylor Kirk, has issued a handful-plus of projects since its founding in the mid-aughts. Highlights include two Juno Awards nominations, the Polaris Prize shortlist, and featured tracks for TV's Breaking Bad and The Good Wife. Shared stages include Laura Marling, Lykke Li, Braids, and Ron Sexsmith, with Feist and Meat Puppets to add. Collaborations include Tasseomancy, Jesi The Elder, and Winston Hacking. Download "Too Old to Die Young," from Timber Timbre's 2011 set Creep On Creepin' On.
Buy: iTunes.com

Genre: Alternative

Artist: Timber Timbre

Song: Too Old to Die Young

Album: Creep On Creepin' On
Kosheen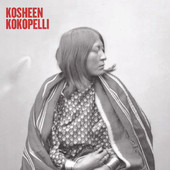 Bristol, England, electronic-rock/dance fusion outfit Kosheen was founded in the late '90s by vocalist Sian Evan and producers/guitarists Darren "Decoder" Beale and Markee "Substance" Davies. (Live lineup is rounded out by drummer Mitch Glover and keyboardist Gary Eccles.) Kosheen's debut project hit the UK in 2001, went platinum, and has continued to chart at high altitudes. Collaborations include Geoff Barrow, Portishead, Bent, Root Doctors, and Tech Itch. Highlights include Best Remix at the Muzik Magazine Dance Awards and Record of the Year at the Dancestar USA Awards in Miami. With 4 full-lengths, a live album, and a raft of singles to collect, get started with "Blue Eyed Boy," from Kosheen's 2003 set Kokopelli.
Buy: iTunes.com

Genre: Pop

Artist: Kosheen

Song: Blue Eyed Boy

Album: Kokopelli
Harry Escott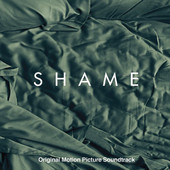 Modern classical composer and cellist Harry Escott was born in pre-Thatcher era London. After studies at Westminster Cathedral, he attended the Royal College of Music and Oxford. At the edge of the aughts, Escott joined forces with composer Molly Nyman and together they have delivered scores of scores for a bevy of features. Escott also double-times as a member of the North Sea Radio Orchestra, and his collaborations include Michael Winterbottom, Nick Broomfield, David Slade, Eran Creevy, Lavinia Greenlaw, and Steve McQueen. Film score credits include BAFTA-winning Poppy Shakespeare, Hard Candy, A Mighty Heart, Deep Water, Ghosts, The Road to Guantanamo, I Am a Slave, and Shame (starring Michael Fassbender and Carey Mulligan). Magic moments include a Cinema Eye Award nomination for

The Arbor

and a BIFA nomination for Shifty. Put your ear to Harry Escott's evocative and powerful "Unravelling," from the 2011 soundtrack Shame.
Buy: iTunes.com

Genre: Soundtrack

Artist: Harry Escott

Song: Unravelling

Album: Shame
Turin Brakes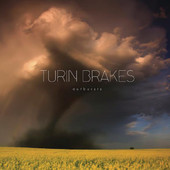 Turin Brakes is the South London-rooted creation of

vocalists/guitarists

Olly Knights and Gale Paridjanian. Rob Allum (drums), Eddie Myer (bass), and

Phil Marten (keys) fill out the live set. Turin Brakes were founded in the late '90s, issued their debut release in 2001, and shortly after started to blaze the charts. A Mercury Prize nomination, featured tracks on The OC,

and a

trove o

f releases in the ether

came next.

T

he band has collaborated with Ethan Johns, Dido, Talk Talk, Pete Lawrie, David Gray, and Tony Hoffer. Turin Brakes deserve ear-time everywhere. Get "The Sea Change," from their 2010 project Outbursts. Turn it up!
Buy: iTunes.com

Genre: Pop

Artist: Turin Brakes

Song: The Sea Change

Album: Outbursts
Katie Herzig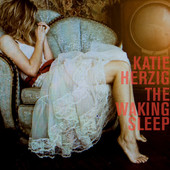 Nashville-based, Cali-born, Colorado-raised singer/songwriter Katie Herzig has it all in her fingertips: piano, accordion, drums, guitar, banjo. After earning a degree in journalism, she made her early music bones with the Newcomers Home quartette in the late '90s. Since the mid-aughts, Herzig took her gift of riches solo

,

released five full-lengths, and graces Nashville's Ten Out of Tenn assemblage. This Grammy-nominated songsmith's tracks have been featured on TV's Grey's Anatomy, Bones, Pretty Little Liars, Bored to Death; films Sex and the City, Going the Distance, New Year's Eve; and the Target spot for We Bought a Zoo. Shared stages/collaborations include Brandi Carlile, Shawn Colvin, The Fray, and Ruby Amanfu. Download "Wasting Time," from Katie Herzig's 2011 The Waking Sleep.
Buy: iTunes.com

Genre: Alternative

Artist: Katie Herzig

Song: Wasting Time

Album: The Waking Sleep