Earlimart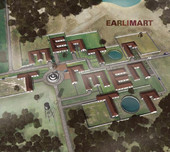 Los Angeles indie outfit Earlimart is the brainchild of producer Aaron Espinoza (guitarist) and vocalist Ariana Murray (bass, keys). The melodic magic was founded at the end of the '90s, and the ensemble has stretched to include Ashod Simonian, Brian Thornell, Davey Latter, Solon Bixler, Jim Fairchild, Scott McPherson, Derek Brown, Russell Pollard, Brian Aubert (Silversun Pickups), and Andrew Lynch. Collective collaborations/shared stages include Elliot Smith, Grandaddy ex-pat Jason Lytle, The Breeders, Pedro the Lion, and Admiral Radley. Discover "Happy Alone," from their 2007 project Mentor Tormentor. Turn it up.
Buy: iTunes.com
Yank Rachell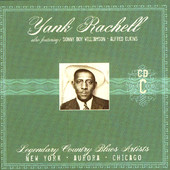 Blues mandolin legend James "Yank" Rachell was born in Brownsville, Tennessee, in 1910. In early boyhood James (wonderstruck by the mandolin) traded a family pig for his first instrument; "You'll be eating the mandolin this winter," mother said. Yank made his early bones with Hambone Willie Newbern and singer/guitarist Sleepy John Estes. Soon after, he co-founded Three J's Jug with Estes and pianist Jab Jones and by the close of the '20s started to cut wax. The Depression sidelined Yank's music so he farmed and worked the rails. In New York on the job, he connected with guitarist Dan Smith and released several sides. The very young harmonica legend Sonny Boy Williamson hooked up with Yank, crossfading to Chicago's burgeoning blues scene. By the end of the '30s, at the height of his musical success, the bluesman married. Sonny Boy's murder in the late '40s took Yank off the music grid. By the '60s, after his wife's passing, he went back to the strings. Collaborations include Hammie Nixon, Alfred Elkins, Peetie Wheatstraw, John Sebastian, and Taj Mahal. Yank was featured in the 1986 Terry Zwigoff documentary Louie Bluie, and he performed until his last day, passing at the age of 87. Remember Yank Rachell with the 1930s recording "Gravel Road Woman," from the Legendary Country Blues Artists (Disc C) collection.
Buy: iTunes.com

Album: Legendary Country Blues Artists (Disc C)
The Lumineers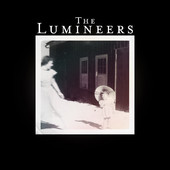 Denver-based roots-folk trio The Lumineers was founded in the mid-aughts by frontman/New Jersey native Wesley Schultz (vocals, guitar, piano) and is rounded out by Jeremiah Fraites (drums) and Neyla Pekarek (cello, piano, vocals). The outfit has already marked the charts and radio, hitting a high point with a featured track for a national Bing spot. Shared stages include Old Crow Medicine Show, The Avett Brothers, The Allman Brothers, Counting Crows, and The Flaming Lips. Discover the fresh and nostalgic "Morning Song," from the 2012 debut full-length The Lumineers.
Buy: iTunes.com
Elisabeth Schwarzkopf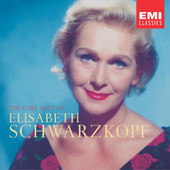 Soprano Dame Elisabeth Schwarzkopf (named Commander of the Most Excellent Order of the British Empire in 1992) was born Olga Maria Elisabeth Friederike Schwarzkopf in Posen, Prussia (now central Poland), during WWI. She made her debut performance at 13, setting her illustrious trajectory. Her alliance with Berlin's Deutsche Oper in 1940 required Nazi Party membership. After the war, she married classical impresario Walter Legge. Credits include Parsifal, Der Rosenkavalier, Die Fledermaus, La Bohème, La Traviata, Don Giovanni, Nozze di Figaro, and The Rake's Progress, with notable productions at Theater an der Wien, Vienna State Opera, and La Scala. Collaborations include Otto Klemperer, Karl Böhm, Igor Stravinsky, Peter Gellhorn, Carlo Maria Giulini, Herbert von Karajan, and Walter Susskind. Accolades include a UNESCO Mozart Medal (1991), the City of Vienna medal (2002), and induction into the Gramophone Hall of Fame (2012). The diva passed away in 2006. Get started with her mid-century recording of "Der Rosenkavalier, Act One: Da Geht Er Hin, der Aufgeblasene Schlechte Kerl (Marschallin)," from the The Very Best of Elisabeth Schwarzkopf.
Buy: iTunes.com

Artist: Elisabeth Schwarzkopf

Song: Der Rosenkavalier, Act One: Da Geht Er Hin, der Aufgeblasene Schlechte Kerl (Marschallin)

Album: The Very Best of Elisabeth Schwarzkopf
Cootie Williams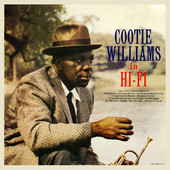 Jazz trumpeter Cootie Williams was born Charles Melvin Williams in Taft-era Alabama. By his teens, already on the professional circuit with the Young Family Band, among others, he teamed up with Alonzo Ross' DeLuxe Syncopators, eventually making his way to New York, where he landed gigs with James P. Johnson, Chick Webb, Fletcher Henderson

,

and Duke Ellington. Williams remained in the Duke Ellington Orchestra for a decade plus. By 1941, he founded his own orchestra, which was graced by Bud Powell and Charlie Parker. Highlights include co-penning jazz classic "Round Midnight" with Thelonious Monk and Bernie Hanighen and pioneering use of the plunger mute. Collaborations include Lionel Hampton, Teddy Wilson, Arthur Ford, Billie Holiday, Coleman Hawkins, Hank Jones, Teresa Brewer, Bob Merrill, Pearl Bailey, Billy Matthews, and Benny Goodman. By the early '60s, Williams rejoined Duke. Cootie Williams passed away in 1985. Remember him with "Caravan," from the 1958 release Cootie Williams in Hi-Fi.
Buy: iTunes.com

Album: Cootie Williams in Hi-Fi
Charles Trenet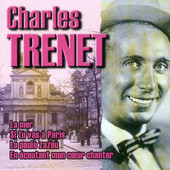 Chansonnier, songwriter, and poet Charles Trenet was born in Narbonne, France, in 1913. Early years as an art student opened the gate for his performing persona with the subtly satirical duo Charles & Johnny. After serving in the French Air Force, he developed his swing singing style, earning global popularity in the postwar era. Trenet's best-known works were recorded between the mid '30s and the '50s, and his catalog is said to reach over 800 works. Trenet's titles have been recorded by Bobby Darin, George Benson, and Frank Sinatra and are featured in such films as The Sheltering Sky, L.A. Story, The Dreamers, and The Diving Bell & the Butterfly. Collaborations include Léo Chauliac, Johnny Hess, and Maurice Chevalier. Revisit the Singing Madman's trove of charm with Charles Trenet's 1943 "La Mer," from La Mer.
Buy: iTunes.com
SUBSCRIBE AND FOLLOW
Get top stories and blog posts emailed to me each day. Newsletters may offer personalized content or advertisements.
Learn more