Joe Meek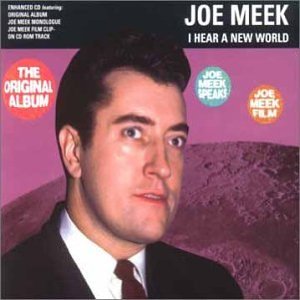 Producer, engineer, composer, and eccentric sound innovator Joe Meek was born in 1929 in South West England. His childhood was fraught, with his mum raising him as a girl until the age of 4, setting the stage for a lifelong identity crisis. By the age of 7, he fell in love with his first gramophone and became an eminent tinkerer, burrowing into the safety of sound. Working out of a gadget-packed home studio and using a raft of newfangled recording techniques, Meek produced and wrote the U.S. No. 1 hit "Telstar" for British pop band The Tornados in 1962. He continued to push the technological envelope with tracks for Les Paul and Mary Ford, David Bowie, Tom Jones, The Honeycombs, Screaming Lord Sutch, actor/singer John Leyton, Heinz, Glenda Collins, and Ritchie Blackmore, among many others. Emotional and financial turmoil, including an obsession with the occult and drug abuse, pushed Meek beyond the edge in 1967, when he killed his landlady and then himself at the age of 38--notably on the anniversary of the day his hero Buddy Holly had died. The Ivor Novello Award winner leaves behind a catalog of groundbreaking sonic renown. Remember Joe Meek with "I Hear a New World."
Buy: Amazon.com
Genre: Pop/Experimental
Artist: Joe Meek
Song: I Hear a New World
Album: I Hear a New World
Clara Rockmore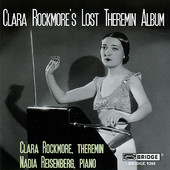 Genius thereminist Clara Rockmore (née Reisenberg) was born in Lithuania's capital in 1911. Her family settled in New York City in the early '20s. Young Clara was a violin prodigy, eventually picking up and mastering the theremin, which she said gave her "terrific freedom," and by the mid-'20s, she became a driving force in the electronic-music movement. Soviet musician/inventor and alleged spy Léon Theremin personally taught the very beautiful Clara and fell madly in love, proposing marriage several times. Providentially, she declined (marrying lawyer Robert Rockmore), as Mr. Theremin disappeared (either kidnapped or hightailed it) behind the Iron Curtain in 1938. Rockmore's version of Gershwin's "Summertime," from Clara Rockmore's Lost Theremin Album, recorded in 1975 with sister Nadia Reisenberg on piano, is a sublime and mystifying introduction to an extraordinary artist.
Buy: iTunes.com
Genre: Classical
Artist: Clara Rockmore
Song: Summertime
Album: Clara Rockmore's Lost Theremin Album
Thomas Dolby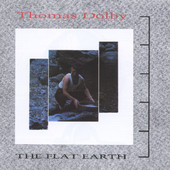 Synth-pop icon and producer/artist/film composer/inventor Thomas Dolby was born Thomas Morgan Robertson in Egypt, when his parents, British academics, were on an archeological dig in 1958. Initially a student of meteorology at college, Thomas turned his interests to electronics and music gear. By 18, Dolby started to design and construct his own synthesizers, program computers, and learn guitar and piano. Some of his collaborations include Lene Lovich, Herbie Hancock, Stevie Wonder, George Clinton, Dusty Springfield, Joni Mitchell, and Ofra Haza. Dolby, founder of Web-music software outfits Headspace and Beatnik, Inc., was recognized for his efforts with a Yahoo Lifetime Achievement Award in 1998. He's also received several Grammy nominations and exhibited his work at the Guggenheim Soho. "Screen Kiss," from Thomas Dolby's 1984 release The Flat Earth, still sounds like magic.
Buy: iTunes.com
Genre: Pop
Artist: Thomas Dolby
Song: Screen Kiss
Album: The Flat Earth
Ólafur Arnalds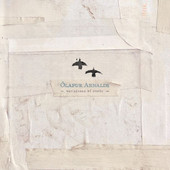 Modern electro-classical composer Ólafur Arnalds was born in 1987 in Mosfellsbaer, Iceland, just north of Reykjavik. Arnalds is cool-haircut sophisticated and makes the classical genre rock, while taking rock 'n' roll to finishing school. You can't take your ears off him. Highlights of this youngblood maestro's career include techno project Kiasmos with Janus Rasmussen, work with Sigur Rós, scoring Brit-TV's Broadchurch, and a film track for Bruce Willis vehicle Looper. Rediscover Arnalds' whip-handed virtuosity with "Haust," from his 2008 EP Variations of Static.
Buy: iTunes.com
Genre: Electronic/Classical
Artist: Ólafur Arnalds
Song: Haust
Album: Variations of Static-EP
Kevin Coyne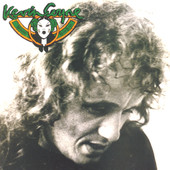 Renaissance man/rocker Kevin Coyne was born in Derby, England, near the end of WWII. Early education included graphics and painting. After graduating university, he became a social worker. In 1968, Coyne moved to London and became a drug counselor, which inspired his burgeoning musical career. Coyne signed his first record deal in the early '70s and was offered to front the then-leaderless The Doors, which he turned down. Nearly four decades later, and just shy of 40 releases, Coyne generates the gravity of something great. Collaborations include Andy Summers, Carla Bley, and Gary Lucas. Discover Kevin Coyne with "Eastbourne Ladies," from his 1973 Virgin Records release Marjory Razorblade.
Buy: iTunes.com
Genre: Rock
Artist: Kevin Coyne
Song: Eastbourne Ladies
Album: Marjory Razorblade
Alice Coltrane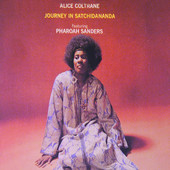 Jazz harpist, pianist, organist, and composer Alice Coltrane was born Alice McLeod in Detroit in 1937, and became one of the very few female jazz instrumentalists to emerge in the '60s. In 1965, she married sax legend John Coltrane. The spiritually inclined Mrs. Coltrane (a.k.a. Swamini Turiyasangitananda) released a score of albums in her illustrious catalog. Collaborations include Joe Henderson, Ron Carter, Rashied Ali, Pharoah Sanders, and Charlie Haden. The jazz doyenne passed away in 2007. Add some greatness to your music collection with Alice Coltrane's "Journey in Satchidananda," from her 1970 Journey in Satchidananda.
Buy: iTunes.com
Genre: Jazz
Artist: Alice Coltrane
Song: Journey in Satchidananda
Album: Journey in Satchidananda
Bernard Herrmann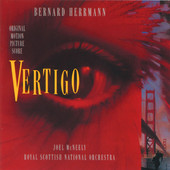 Bernard Herrmann, one of the greatest and most prolific of 20th-century composers, was born in New York City in 1911. In his early 20s, Herrmann held the prestigious position of arranger and conductor at CBS radio, where he was introduced to Orson Welles. That relationship proved to be a creative and exciting collaboration, spawning the terrifying "War of the Worlds" broadcast, which caused listeners to sincerely believe they were under alien attack. Shortly thereafter, Herrmann landed his first major film score, Welles' Citizen Kane. The maestro's credits include Vertigo, The Day the Earth Stood Still, North by Northwest, Taxi Driver, Psycho, and TV's classic The Twilight Zone. Accolades include an Oscar, two American Film Institute Awards, and a British Academy Film Award. Herrmann passed away in 1975. Remember him with the eerie beauty of "Scene d'Amour," from Alfred Hitchcock's Vertigo.
Buy: iTunes.com
Genre: Classical
Artist: Bernard Herrmann
Song: Scene d'Amour
Album: Vertigo (Original Motion Picture Score)
The Mighty Hannibal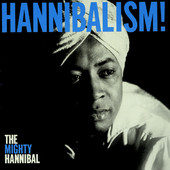 Soul impresario The Mighty Hannibal (a.k.a. James Shaw), born at the Great Depression's close, started singing in his teens. By the mid-'50s, as a member of the Overalls alongside future Pips Edward Patten and Merald Knight, he began to fashion his professional bones. While hitting his stride in the mid-'60s with a string of R&B successes ("Jerkin' the Dog" and "Fishin' Pole," among others), Hannibal lost his way to darker times. Coming out of it by the early '70s, refreshed as "King" Hannibal, he dug his heels into gospel and took a station as staff producer for Venture Records. His early work was celebrated in the late '90s with reissues and again in 2009 by director Ezra Bookstein's documentary Showtime! Collaborations include Jack Nitzsche, Elton John, and Leon Russell. Rediscover the classic greatness of the 1966 title "Hymn No. 5," from Hannibalism!
Buy: iTunes.com
Genre: R&B/Soul
Artist: The Mighty Hannibal
Song: Hymn No. 5
Album: Hannibalism!
Clarence Ashley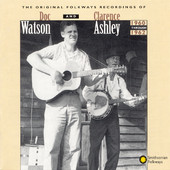 Folkist Clarence Tom Ashley was born Clarence Earl McCurry in Bristol, Tennessee, in 1895 of old Irish stock. His father, believed to have been married to several other women at the same time, was run out of town before Clarence's birth (the songsmith met his father for the first time at age 39). Grandpa gave him his first instrument at the age of 8 and soon after he took to guitar, but not to book-learning, dropping out of the fifth grade. At 16, Clarence went pro, joining a medicine show for summers. At the age of 17, Ashley took a 14-year-old bride. Off-season, he played in local lineups and worked odd jobs. He made his first recordings with The Blue Ridge Mountain Entertainers, then teamed up with Dock Walsh to found The Carolina Tar Heels, recording a mess of projects. By the late '20s, Ashley cut wax with Byrd Moore and His Hot Shots. In the grip of the Great Depression, he took a decades-long recording hiatus. By 1960, Ashley resurfaced on European tours and recorded anew with guitarist Doc Watson. Collaborations included Banman Grayson, The Cook Sisters, The Greer Sisters, Tex Isley, Clint Howard, Roy Acuff, and The Stanley Brothers. Highlights include Carnegie Hall and The Newport Folk Festival. The great picker passed away in 1967. Revisit him with "The Coo-Coo Bird," from The Original Folkways Recordings of Doc Watson and Clarence Ashley, 1960-1962.
Buy: iTunes.com
Genre: Country
Artist: Clarence Ashley
Song: The Coo-Coo Bird
Album: The Original Folkways Recordings of Doc Watson and Clarence Ashley, 1960-1962
Rokia Traoré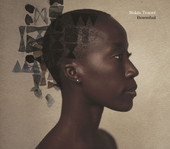 Chanteuse/guitarist/songwriter Rokia Traoré was born in Mali, West Africa, in 1974, daughter of a diplomat. Traoré is rooted artistically in local Bamana traditions, which include a belief in spiritual rebirth, and she benefited from many other musical cultures as a child traveling with her parents throughout the world. Grammy winner Ali Farka Touré took Traoré under his wing in 1997, and she cut her first album the next year. Traoré has released a handful-plus projects to date. Her accolades include the 2001 Kora All Africa Music Award for Most Promising Female, a 2004 BBC Radio 3 World Music Award, and the 2009 Best Artist prize from the Songlines Music Awards. Collaborations/shared stages include Peter Gabriel, Amadou & Miriam, John Parish, Kronos Quartette, and Gilberto Gil. The title "Sara," from her 2004 release Bowmboi, is a mystical force.
Buy: iTunes.com
Genre: World
Artist: Rokia Traoré
Song: Sara
Album: Bowmboi
El Chozas/Jose Antonia Munoz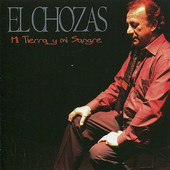 Flamenco artist Jose Antonio Muñoz, a.k.a. El Chozas (a popular gypsy-flamenco nickname), was born in Seville, Spain, in 1949. His love of music began as a young boy performing in the summer Andalusian festivals of his hometown, the region's capital. Winner of first prize at the Festival de Cante Jondo in 1974, Muñoz went on to record seven albums, and he sings to this day with heart-wrenching confessional conviction. The title "Los Tormentos," from his 2008 album Mi Tierra y Mi Sangre, is powerful. It deserves a place in your soul.
Buy: iTunes.com
Genre: Flamenco/World
Artist: El Chozas/Jose Antonia Munoz
Song: Los Tormentos
Album: Mi Tierra y Mi Sangre
Red Nichols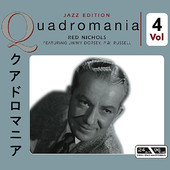 Composer/bandleader and master of the cornet Ernest Loring "Red" Nichols was born in 1905 in Utah, the son of a music professor. At the age of 4, Ernest got hooked on the cornet, and by his teens, he was touring the Midwest with a variety of dance bands. Red hit New York City to stay in 1923, started recording (mostly as Red Nichols and His Five Pennies), and had his first million-seller by 1927. During the Depression, Nichols captained Bob Hope's orchestra on radio. Collaborations include Miff Mole, the Dorseys, Benny Goodman, Glenn Miller, Gene Krupa, and Paul Whiteman. Accolades include inductions into the Big Band and Jazz and the Culver Military Academies Halls of Fame and the Arts & Letters Award. The maestro passed away in 1965 and leaves behind an extensive collection. Remember him with his 1927 "Ida (Sweet as Apple Cider)," from Quadromania's release Red Nichols Featuring Jimmy Dorsey, P.W. Russell.
Buy: iTunes.com
Genre: Jazz
Artist: Red Nichols
Song: Ida (Sweet as Apple Cider)
Album: Red Nichols Featuring Jimmy Dorsey, P.W. Russell
Sister Gertrude Morgan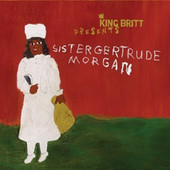 Preacher, singer, poet, and folk-art legend Sister Gertrude Morgan was born in 1900 on a farm in Alabama, one of seven children. As a young bride in Georgia, she had a spiritual epiphany that led her to New Orleans to serve the downtrodden. Morgan went on to preach throughout the South, presenting her artwork and music as a vessel to spread the good word. Along the way, she released a 14-song collection of gospel singing, tambourine, and stomp foot. By 1974, Morgan received the divine message to stop painting and to set her gaze to poetry. She passed away in 1980 and leaves behind an extensive and mystical legacy, including a burgeoning garden of four-leaf clovers. Remember Sister Gertrude Morgan with "Power (Voodoo Version)," from King Britt's 2005 remix tribute King Britt Presents: Sister Gertrude Morgan.
Buy: iTunes.com
Genre: Gospel/Electronic
Artist: Sister Gertrude Morgan
Song: Power (Voodoo Version)
Album: King Britt Presents: Sister Gertrude Morgan
Oum Kalthoum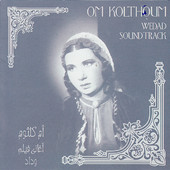 Beloved empress of song Oum Kalthoum was born on the Egyptian seacoast at the turn of the 20th century. The young Oum's musical talents were first spotted by her imam father, who disguised her as a boy to further her music studies. By the age of 16, she was taken under the wing of oudist Zakariyya Ahmad and eventually relocated to Cairo with her family, where she studied with Amin Beh Al Mahdy. By 1925, she was making records. Kalthoum acquired an immense and devoted following, and her six-hour concerts would transport crowds into a heightened state of consciousness. The songbird succumbed to kidney disease in 1975, and her funeral cortege was roiled by a mass of frenzied mourners. With decades of vinyl to collect, savor Oum Kalthoum's early classic "Leih Ya Zaman," from Wedad.
Buy: iTunes.com
Genre: World
Artist: Oum Kalthoum
Song: Leih Ya Zaman
Album: Wedad
Richard Swift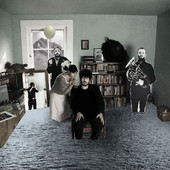 Songwriting rocker Richard Swift was born in California but grew up in self-described "Nowhere, United States"--on a desolate "music-less" Minnesota farm--and has been singing since he was a kid. He definitely hails from deep places, with just the right amount of distortion, melody, and heart. Collaborations include Starflyer 59, Sean Lennon, Ryan Adams, Damien Jurado, The Mynabirds, Jeff Tweedy (Wilco), Laetitia Sadler, and Cold War Kids. Swift released a profusion of projects to date under a variety of monikers as well. Rediscover Richard Swift's ouija board of sonic intuition with "Already Gone," from his remarkable 2009 set The Atlantic Ocean.