Marshall Arisman

Artist, raconteur, and saxophonist Marshall Arisman was born in Jamestown, New York, the home of Lucille Ball and 10,000 Maniacs. His political drawings regularly appear in The New York Times, The Nation, and Time magazine. His mystically charged works are on permanent installation at the Brooklyn Museum, the National Museum of American Art, and the Smithsonian. Arisman was also the very first American artist invited to the Guang Dong Museum of Art in China. He resides in NYC with his family, which includes a loquacious kitty named Katmandu. His 2008 children's book The Cat Who Invented Bebop (complimented by Jeff Williams's swinging jazz score available on DVD) is based on the urban jazz legend of Charlie Parker's playing two songs at once. This book, so brilliantly illustrated, is the perfect introduction to jazz and its lore.
Facing The Audience: The Arts of Marshall Arisman


Buy: Amazon.com
Genre: Jazz
Artist: Marshall Arisman
Title: The Cat Who Invented Bebop
DVD: The Creative Company, 1-800-445-6209
Website: Visit
Big Mama Thornton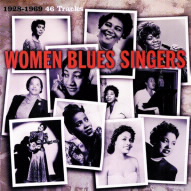 Blues singer, drummer, and harmonica player Big Mama Thornton was born Willie Mae Thornton in Montgomery, Alabama, in December 1926, to a minister father and gospel-singing mother, one of seven children. Even as a teen, Thornton was large in brilliance and stature, standing nearly 6 feet tall. At the age of 14, Thornton's mother passed away, pushing her into the workforce. Later that same year, she won a singing contest and shortly thereafter left home for a musical career, making her bones on the road. In 1951, Thornton signed her first record contract and by 1953 enjoyed her first No.1 hit with Leiber and Stoller's legendary title "Hound Dog." By the '60s, after recording dozens of sides, the diva's star began to wane. However, Janis Joplin's cover of Thornton's "Ball and Chain" in 1968 was a welcome triumph. By the '70s, hard living started to take its toll on Thornton's health. In July of 1984, she suffered a heart attack and was found dead in her California boarding house. Thorntons's accolades include the 1979 San Francisco Blues Festival Award and induction into the Blues Foundation's Hall of Fame. Her collaborations include Johnny Otis, Sammy Green, Junior Parker, and Muddy Waters. Thornton's original 1953 version of the later so famously Elvised "Hound Dog," from the collection Women Blues Singers (1928-1969), has all the markings of her early greatness.
Buy
:
iTunes
Genre
: Blues
Artist
: Big Mama Thornton
Song
: Hound Dog
Album
: Women Blues Singers (1928-1969)
Black Mountain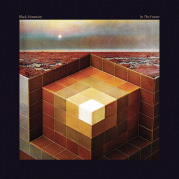 Black Mountain is the Vancouver, British Columbia, Canada-based rock quintet founded in 2004 by Stephen McBean, Matthew Camirand, Jeremy Schmidt, Joshua Wells, and Amber Webber. Their sound is inviting old-school/modern North Americana rock 'n' roll. The title "Angels," from their 2008 sophomore release, In the Future, catches many fires. Play it loud. On tour soon.

Buy: iTunes
Genre: Rock
Artist: Black Mountain
Song: Angels
Album: In the Future
Tour: Visit
Apparat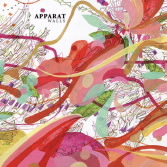 Apparat, a.k.a. Sascha Ring, is the Berlin-based rock-the-computer artist/one-man-show producer and prez of "Shitkatapult" Records. His live lineup includes Raz Ohara (piano) and Jörg Waehner (drums). According to Apparat's MySpace page, he is "never satisfied with anything." The title "Hailin From the Edge," from his 2007 release Walls, has an electro-rock atmosphere of something elegant casting an esoteric shadow. On tour now.

Buy: iTunes
Genre: Experimental
Artist: Apparat
Song: Hailin From the Edge
Album: Walls
Tour: Visit
Gabriel Yared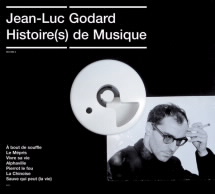 Composer and orchestrator Gabriel Yared was born in Beirut, Lebanon, in 1949. He attended a Jesuit boarding school, where he developed a fascination with music. By the early '70s in Paris, he was working extensively in pop music and French cinema. His credits are vast and comprise over 70 scores including Betty Blue, The English Patient, and The Talented Mr. Ripley. Yared's collaborations include Michel Jonasz, Françoise Hardy, and Jean-Luc Godard. Accolades include Césars (French Oscars) and the 1996 Academy Award and a Golden Globe for Best Score for The English Patient. The title "L'imaginaire," recorded for the 1980 film Sauve qui peut (la vie), from the collection Jean-Luc Godard Histoire(s) de Musique (Original Motion Picture Soundtrack), is stirring in its nuance.

Buy: iTunes
Genre: Soundtrack
Artist: Gabriel Yared
Song: Sauve qui peut (la vie) - L'imaginaire
Album: Jean-Luc Godard Histoire(s) de Musique (Original Motion Picture Soundtrack)
Ben Sollee


Native of Kentucky, the Bluegrass State, Ben Sollee is an avant-garde folk cellist, singer/songwriter, and darling of NPR, which named him one of 2007's "Top Ten Unknown Artists." Sollee's work is extremely easy on the ears, and his voice is all tenderness, sincere and melting. His collaborations include Abigail Washburn's Sparrow Quartet (with banjo-hero Béla Fleck) and Otis Taylor. Sollee's 2008 release Learning to Bend is an album to get in its entirety. Start with "A Few Honest Words"--it will cast a spell on you. Currently touring.

Buy: iTunes
Genre: Folk/Alternative
Artist: Ben Sollee
Song: A Few Honest Words
Album: Learning to Bend
Tour: Visit