The War On Drugs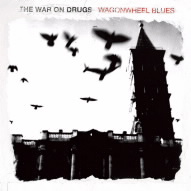 The War On Drugs is the Philly-based Americana-rock outfit founded by Adam Granduciel (vocals, keys, guitars) and Kurt Vile (guitar, vocals) in 2005. The current lineup includes David Hartley (bass), Kyle Lloyd (drums), and Charlie Hall (organ). After callousing their fingers on the East Coast club scene, The War On Drugs signed their first record deal in 2007, releasing the EP Barrel of Batteries. Can't stop hitting rewind on "Arms Like Boulders," from their 2008 release Wagonwheel Blues. Play it loud. Currently touring.
Buy: iTunes
Genre: Rock
Artist: The War On Drugs
Song: Arms Like Boulders
Album: Wagonwheel Blues
Lalo Schifrin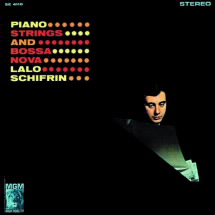 Argentine composer, pianist, and conductor Lalo Schifrin was born Boris Claudio Schifrin in Buenos Aires in 1932, the son of a violinist father. By the age of 6 he took up piano, marking the beginnings of what would be a genius career of one of the great jazz masters of the 20th century. By the '50s, Schifrin was discovered by Dizzy Gillespie and nabbed the role as his arranger and pianist. Schifrin's works tally over 100 film and television scores, most notably the ageless Mission Impossible and the classic Dirty Harry themes. The maestro has collaborated with Ella Fitzgerald, Count Basie, Stan Getz, Luciano Pavarotti, Diana Ross, Don Byron, and many others. Schifrin's accolades include four Grammys, the Cable ACE Award, the 1988 BMI Lifetime Achievement Award, and six Oscar nominations. Conducting credits include the London Philharmonic Orchestra, the Vienna Symphony Orchestra, the Los Angeles Philharmonic, and the National Symphony Orchestra of Argentina. In 1988, Schifrin received a star on the Hollywood Walk of Fame. The title "Rio After Dark," from his 1962 release Piano, Strings, and Bossa Nova, is outrageously breathtaking and stunning.
Buy: iTunes
Genre: Jazz
Artist: Lalo Schifrin
Song: Rio After Dark
Album: Piano, Strings, and Bossa Nova
Hélène Grimaud


Classical pianist and author Hélène Grimaud was born in Aix en Provence, France. Her father descended from Sephardic Jews of Africa and her mother from Jewish Berbers from Corsica. At the age of 13, Hélène entered the Conservatoire National Supérieur de Musique in Paris and excelled. At 16, she won the Grand Prix du Disque (the French equivalent to the Grammy). Grimaud went on to earn a degree in animal behavior, and in 1997, she relocated to New York's Westchester County, bought a farm, and secured a license to raise her hybrid dog-wolves, eventually founding a wolf conservation center, according to her memoirs. Grimaud has performed with the Berlin Philharmonic, London Symphony Orchestra, the Tokyo NHK Symphony, the Cleveland Orchestra, the New York Philharmonic, and many others. Collaborations include conductors Claudio Abbado, Marek Janowski, Kurt Masur, and David Zinman. The title "Das Wohltemperierte Klavier: Book I, BWV 846-869: Prelude in C Major BWV 846," a.k.a. "The Well Tempered Clavier" by Johann Sebastian Bach, from Grimaud's 2004 release Credo, is completely exquisite.
Buy: iTunes
Genre: Classical
Artist: Hélène Grimaud
Song: Das Wohltemperierte Klavier: Book I, BWV 846-869: Prelude in C Major BWV 846
Album: Credo
Jo Stafford


Singer, radio star, and comedienne Jo Stafford was born in November 1917, one of four sisters in Coalinga, California. Young Jo originally set out to become an opera singer but instead fell in with her sisters' vocal group, The Stafford Sisters, who were regulars on Los Angeles radio in the late '30s. After the group dissolved, Jo joined The Pied Pipers, then Tommy Dorsey's band, and became one of Frank Sinatra's backup singers. In 1942, she cut her first single, "Little Man With a Candy Cigar." During WWII, Stafford was a USO diva darling of the troops dubbed G.I. Jo. By 1952, she enjoyed her first hit with "You Belong to Me," selling over 2 million units. Stafford and her husband, arranger/conductor Paul Weston, went on to success as the comedy lounge act Jonathan and Darlene Edwards, winning a Grammy in 1961 for Best Comedy Album. Her collaborations include Dean Martin, Sammy Davis Jr., Perry Como, Johnny Carson, and Milton Berle. She passed away in July 2008 at the age of 90, but her silky voice leaves us miles of music. Retro classic "The Gentleman Is a Dope" (1947), written by Rodgers and Hammerstein, from the collection Haunted Heart--Yes Indeed, transcends time.
Buy: iTunes
Genre: Jazz
Artist: Jo Stafford
Song: The Gentleman Is a Dope
Album: Haunted Heart--Yes Indeed
Notwist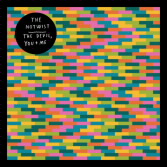 Notwist is the German electro unit of brothers Markus Acher (vocals, guitar) and Micha Acher (bass), Martin Gretschmann (programmer, keys), and Mecki Messerschmid (drums). Founded in the late '80s, the band has infused many styles into its sonic brew, including hardcore punk, pop, electro-alt ambience, and elegant string arrangements. The title "Where in This World," from Notwist's 2008 release The Devil, You + Me, combines epic strings and electro beats with a haunt.
Buy: iTunes
Genre: Electro Rock
Artist: Notwist
Song: Where in This World
Album: The Devil, You + Me
Jens Lekman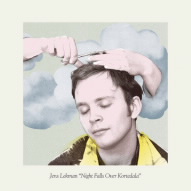 Singer/songwriter Jens Lekman, Sweden's alt-pop man, was born
in the port city of Gothenburg in
February 1981. He became interested in music in his early teens, after schoolmates enlisted him to play in their band, leaving him so inspired, he started writing songs and never looked back.
In 2003, his EP Maple Leaves generated a file-sharing explosion, propelling him out of secrecy. The title "If I Could Cry (It Would Feel Like This)," from his 2007 sophomore album Night Falls Over Kortedala, weaves a sense of imagination and humor, with deeper undertones.
Buy: iTunes
Genre: Alternative/Pop
Artist: Jens Lekman
Song: If I Could Cry (It Would Feel Like This)
Album: Night Falls Over Kortedala