Slow Runner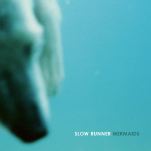 Slow Runner is Michael Flynn, Josh Kaler, Jonny Gray, and Scott Baumil. Founded in 2003 in Charleston, South Carolina, the band seems to have an ironic and murky sense of humor about their beginnings, which include a deal with J Records, a Casio drum machine, and an "almost winning" of the John Lennon songwriting scholarship, touring with Josh Ritter and Gomez, and having their music featured on One Tree Hill and Grey's Anatomy. It seems not to matter where they have been but where they are going. The title "She Wants to Wrap Her Legs Around the World," from Slow Runner's 2008 release Mermaids, at first listen makes you summon that Shazam app on your iPhone and ask, "Who's that?"
Buy: iTunes
Genre: Rock
Artist: Slow Runner
Song: She Wants to Wrap Her Legs Around the World
Album: Mermaids
MySpace: Visit
Jimmy Cliff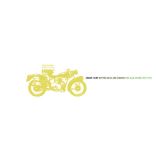 Reggae artiste, actor, and humanitarian Jimmy Cliff was born James Chambers, the son of a tailor, in the Jamaican village of Adelphi Land in April 1948. Cliff's father gave the young Jimmy a love of music, always singing to him, as they had no television or radio. By the age of 13, Cliff dropped out of school and shortly thereafter set off for Kingston, and made his first record at 14--it was a success. Cliff has recorded over 20 albums. His film credits include The Harder They Come (1972), which gave reggae and ska music international exposure. Collaborations include Joe Strummer, Dave Stewart, Annie Lennox, and Wyclef Jean. Accolades include the 1985 Grammy Award for reggae and the Order of Distinction from the government of Jamaica. The title "Our Thing Is Over," from Better Days Are Coming--Jimmy Cliff at A&M, 1969-1971, just makes you stop and listen. Get the full collection as well.
Buy: iTunes
Genre: Reggae
Artist: Jimmy Cliff
Song: Our Thing Is Over
Album: Better Days Are Coming--Jimmy Cliff at A&M, 1969-1971
Emiliana Torrini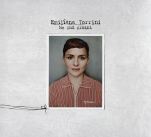 Singer/songwriter Emiliana Torrini was born and raised in Kópavogur, Iceland, in 1977. Torrini, the daughter of restaurateurs, is of Icelandic and Italian descent, currently living in the U.K. As a teen, she trained in the opera, eventually growing into her ambient electro style. Torrini's credits include co-penning the No. 1 club hit "Slow" for Kylie Minogue and singing the closing track of Peter Jackson's The Lord of the Rings: The Two Towers ("Gollum's Song," produced by Roland Orzabal of Tears for Fears). The title "Gun," from Torrini's 2008 release Me and Armini, produced by Dan Carey, is ominous and effectively graceful.
Buy: iTunes
Genre: Rock
Artist: Emiliana Torrini
Song: Gun
Album: Me and Armini
Lydia Kavina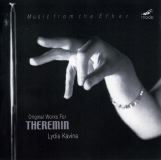 Thereminist Lydia Kavina, the grand-niece of Leon Theremin, was born in Moscow in 1967. Theremin himself gave Kavina lessons at the age of 9, and by 14 she held her very first concert. She has performed at the Grand Hall of the Moscow Conservatory with the London Philharmonic Orchestra and in New York's Lincoln Center. She's graced Howard Shore's Oscar-winning soundtrack, Ed Wood, as well as eXistenZ and The Machinist. The title "Dance in the Moon," from her 1999 release Original Works for Theremin: Music From the Ether, is 2 minutes and 49 seconds of spooky glory.
Buy: iTunes
Genre: Classical/Experimental
Artist: Lydia Kavina
Song: Dance in the Moon
Album: Original Works for Theremin: Music From the Ether
The Sights


The Sights were founded in Detroit by garage-rockin' high school friends in 1998. The trio's current lineup is Keith Fox (drums), Bobby Emmett (organ/bass, vocals), and original member Eddie Baranek (guitar and vocals). In 2004, James Iha of The Smashing Pumpkins signed The Sights to his Scratchie label for New Line Records, resulting in their 2005 release The Sights. Their solar-flare energy busts out on the track "Circus" from the eponymous album. Definitely worth playing loud.
Buy: iTunes
Genre: Rock
Artist: The Sights
Song: Circus
Album: The Sights
MySpace: Visit
Cake Like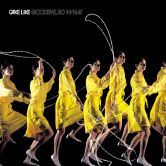 Cake Like is the rock trio of Kerri Kenney-Silver, (vocals/bass), Jody Seifert (drums), and Nina Hellman (vocals, guitar). The band was founded in 1993 in New York City. Cake Like quickly caught the ear of artistic entrepreneur John Zorn, who signed them to his Avant Records. The trio signed to Vapor Records in 1997, disbanding in 1999. The title "Getaway," from their 1999 release Goodbye, So What, is harmonically sophisticated yet sugary.
Buy: iTunes
Genre: Rock
Artist: Cake Like
Song: Getaway
Album: Goodbye, So What